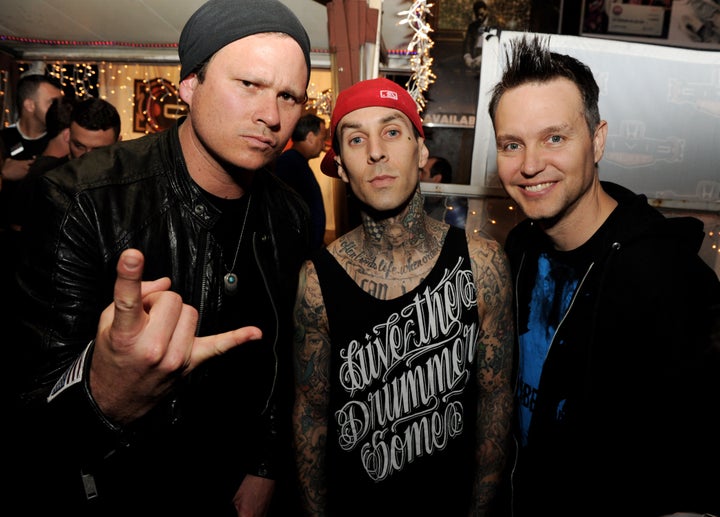 It's a joyous occasion for hardcore poppunk fans, but Blink-182 don't seem to be very much excited about their big comeback.
The trio, back with their first single as a full-fledged trio since their eponymous 2003 album, ring out a driving sense of anger and despair in their hauntingly mature lyrics. A band once known for a skit on the album "Dude Ranch" that teased horse fellatio, a song about loving Princess Leia and an entire album called "Take Off Your Pants And Jacket," the older, wiser and recharged Blink is also weary of a world they've traveled in its entirety.
A lot has happened to the band since guitarist/singer Tom DeLonge left in 2005; they formed groups of their own, including Angels and Airwaves and +44, which included bassist/singer Mark Hoppus and drummer Travis Barker. And there was, of course, Barker's plane crash in 2008, which he thankfully and obviously survived.
Their new album, "Neighborhoods," is scheduled for a September release.
Check out these lyrics, and listen to the whole thing below.
Let me get this straight, do you want me here?
As I struggle through each and every year.
And all these demons, they keep me up all night....

Everyone's cross to bears the crown they wear on endless holiday.
Everyone raises kids in a world that changes life to a bitter game.
Everyone works and fights, stays up all night to celebrate the day.
And everyone lives to tell the tale of how we die alone some day.
Popular in the Community