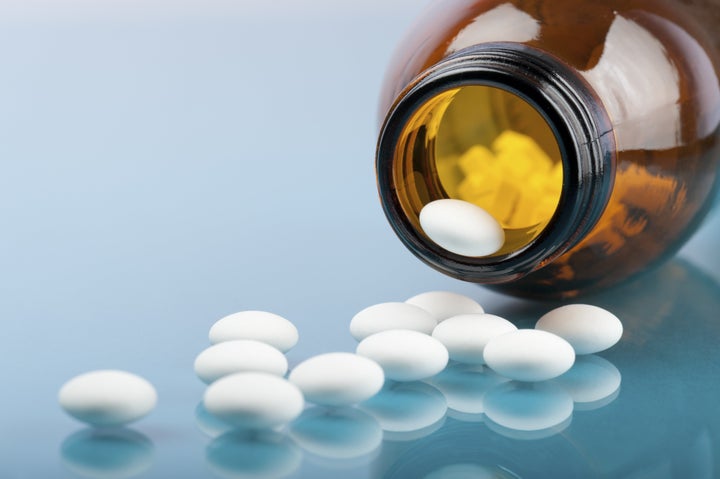 Amid an ongoing national debate over high drug prices, Blink Health hopes to drastically reduce what people pay for generic prescription medications.
The startup, which lets people compare cheap drug prices online, order prescriptions and pick them up from a local pharmacy, was previously a private service with a limited number of customers. On Wednesday, Blink launched a public website and mobile app, opening it up to anyone with an Internet connection or smartphone.
"Our mission," Blink co-founder Geoffrey Chaiken told The Huffington Post, "is to make medication inexpensive, clearly priced and easy to purchase." Chaiken started the company in 2014 with his brother, Matthew.
While drug companies tend to reserve their lowest rates for big employers and insurance companies, Blink negotiates similarly low rates by grouping its users' purchases to make the company look like a large drug buying organization, Geoffrey Chaiken told HuffPost.

"Using the power of Internet to aggregate," he said, "when we negotiate, we look to pharmacies like we're 25 million people." He declined, however, to disclose the total number of people who use Blink.
The New York Times, which also interviewed the Blink co-founders this week, noted that price comparison site GoodRx already lets people shop around for cheap medications. What makes Blink unique, according to its founders, is that it lets the user choose from 60,000 pharmacy locations where prescriptions can be picked up -- it doesn't tell them which pharmacy they must go to.
The Chaiken brothers also claim the site offers prices much lower than what most people pay at pharmacies, noting that half the drugs on Blink cost $10 or less, and 40 percent cost $5 or less.
Due in part to rising costs, 20 to 30 percent of prescriptions are never filled, according to the Food and Drug Administration. Indeed, prescription drug prices jumped by more than 10 percent in 2015, per Truveris, a health care data company. That same year, former Turing Pharmaceuticals CEO Martin Shkreli became the face of the issue after hiking the price of Daraprim, a pill used to treat HIV/AIDS and cancer patients, by more than 5,000 percent.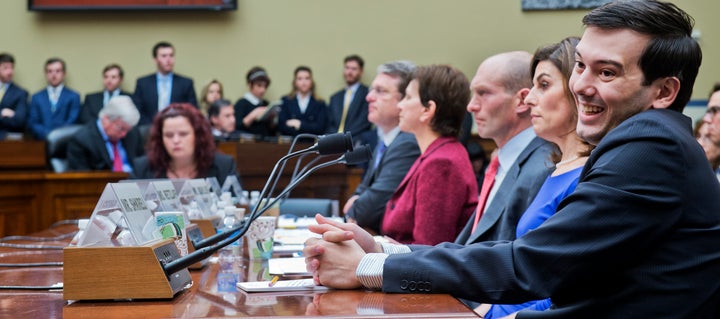 One factor that has kept drug prices high is that most patients don't know what their drugs ought to cost and end up paying more than they should, the Chaiken brothers told HuffPost. They think their company can help people while turning a profit.
Blink doesn't charge patients to use the service, but the company takes a cut from every transaction that saves a patient money.
"If someone's paying $15 for a drug, we negotiate something south of that and take a small percentage of savings as revenue," Geoffrey Chaiken said. "We rely on a making thin margins on a lot of volume."
The Chaikens also said that patients can use Blink whether or not they have medical insurance. (Insured patients should just make sure to compare the Blink price with their copay.)
While brand name drugs are available on Blink, they don't carry the steep discounts that generic medications do. Although almost 90 percent of drugs on the market are sold as generics, it's usually the brand names that empty people's pockets. The popular brand name cholesterol medication Crestor, for instance, is priced at $260 for 30 pills -- even on Blink or GoodRx.
Blink aims to offer discounts on brand name medication soon.
CORRECTION: An earlier version of this story incorrectly implied that GoodRX doesn't let people pick up online orders at a local pharmacy. It does, though it offers different location options than Blink Health does. The post also incorrectly listed the price of Crestor at $260 per pill, when it's actually $260 for 30 pills.
Related