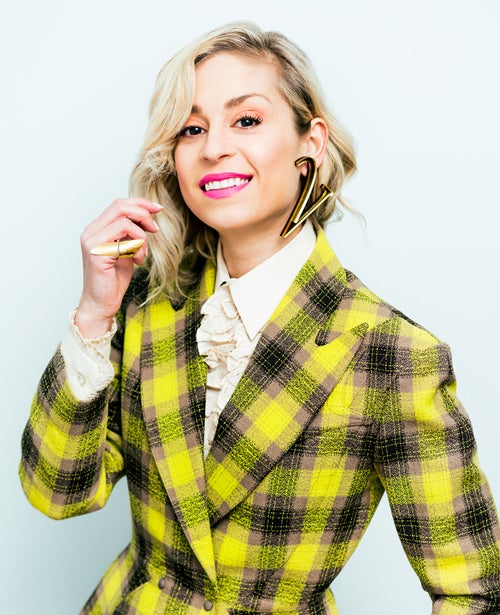 MK: Who is Violetta Markelou and what drives you?
I'm a proud Greek-American photographer/visual artist residing in Washington, D.C. What drives me is connecting and creating with like minded individuals. It doesn't have to be an artist. I truly enjoy helping someone create a unique vision through my art.
MK: You're such an eclectic, brilliant personality. What inspires you to be such a fierce unicorn?
Haha! Thank you! I don't think I've ever been described like that! I would say Maggie O'Neill is more the unicorn! She created such an awesome concept that is 'Superfierce'. She's a really driven and brilliant woman extending the spotlight and a helping hand to other female artists. I am lucky to be one of the first artists selected for this inaugural kick off event.
What inspires me is people like Maggie to be honest, fierce women going after what they want to in life. I have been surrounded by fierce women my entire life. I grew up in a single parent household watching my mom be superwoman. I am inspired by women who know themselves and aren't afraid to show it. It takes time to get there! It doesn't happen overnight, but, being around all of these amazing women drives me to be the best I can be.
MK: Speaking of "fierce", tell me about "SUPERFIERCE"?
Superfierce is a series of events that aim to unite, empower and motivate female artists through mentorship - one city at a time. We are paying it forward in multiple ways. One way is to extend support to other female artists, showcasing local and national female artists, creating a mentorship program, and supporting our host city's charity of choice. The proceeds from our Inaugural event are supporting E-Beauty which is a cause near and dear to Superfierce Founder, Maggie O'Neill.
MK: What do you hope to accomplish with this first event?
We are in the developmental stage of creating a mentorship program for female artists, while raising money for E-Beauty, which is a wig exchange program that supports women undergoing cancer treatment. We are hoping to grow this program nationwide starting with one major city at a time. Of course we also hope to inspire others to support our movement and participating artists.
MK: How do you hope to change people's perspectives with this touring exhibit?
We hope to inspire female artists to support one another. You might think that happens a lot between women, but in many worlds like the art world, it doesn't happen nearly enough. We are only 5% of what's on the walls at major museums and only 33% in galleries! Other artists see you as competition, so it's hard in many cases to reach out. It's lonely being an artist. You're on an island trying to figure out how to navigate the art world, the commercial world, the business world. We hope with this first event we will be on our way to changing that.
MK: How can people join the "SUPERFIERCE" movement?
You can join the Superfierce movement by 1) Buying a ticket to the event we are hosting; 2) signing up to be a mentor or a mentee; and/or signing up for our newsletter to keep up with anything and everything Superfierce related.
MK: How do you "live bliss" every day?
I focus on enjoying every moment and balancing the pace of life. I am lucky to have some wonderful people around me that give me those "bliss" moments. And of course music!
Popular in the Community