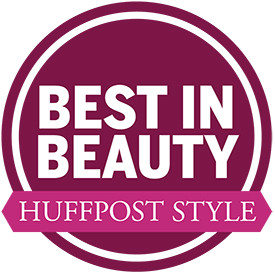 There are plenty of makeup remover wipes, liquids and oils on the market that get the job done. However, the process can be long and arduous.
To avoid prolonging bedtime, I've only wear a full face of makeup when necessary. But sometimes a girl just wants to get glammed up, you know? Thankfully, the beauty gods heard my prayers and sent a product savior.
Bliss Fabulous Makeup Melt is a gel cleanser that morphs into an oil to literally melt makeup right off your face. It's blended with seven essential oils -- tamanu, mirabelle plum seed, abyssinica seed, olive, orange, lavender and sage -- that are used in the spa brand's popular body treatments.
Not only are these oils soothing and hydrating, but they are packed with anti-bacterial, anti-inflammatory and anti-aging properties that make them ideal for skincare use.
I tried out the Bliss Fabulous Makeup Melt on a Friday evening after my weekly HuffPost Live appearance. Our resident beauty guru Kari Bauce knows that I like that "barely-there" look, yet I live for a strong brow, top-lined lids and a statement lip when it's time to put on for the cameras. So I was wearing just enough makeup to test this product's lofty claims.
I squeezed a quarter-size amount of the clear gel onto my fingertips and gently massaged it onto my face and neck. It only took a matter of seconds before I started to see the melting effect. I allowed it to do it's thing for two minutes, and there was no dripping mess onto my clothes or bathroom floor.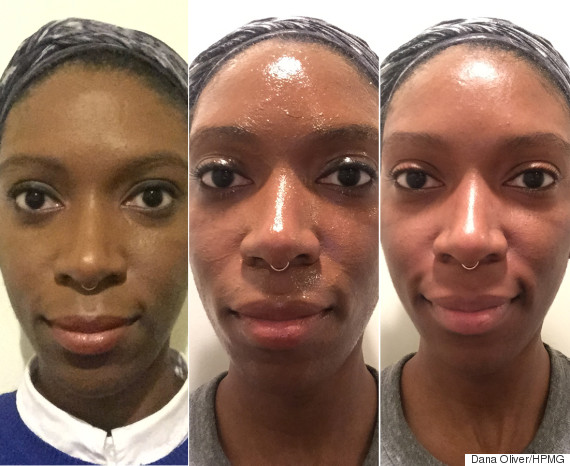 I was left speechless at how easy and quickly I was able to rinse off the makeup remover. The oils melted away every bit of foundation, waterproof mascara, black eyeliner and shimmering lipstick. And as my fashion editor Julee Wilson commented on the after photo, "Girl, your skin is glowing!"
Rating: 5 out of 5. I'm a changed woman after getting my hands on this gel-to-oil makeup cleanser, and so is my skin.
Bliss provided a sample of the Fabulous Makeup Melt for review purposes.