For some New Yorkers, Monday's blizzard conditions meant braving the cold for the sake of others who needed some help.
Although the winter storm fell short of historic expectations when it blew through New York City on Monday night, it did blanket the five boroughs with 7 to 9 inches of snow and created plenty of dangerous winds. While many New Yorkers were curled up under blankets waiting for the storm to pass, several organizations were hard at work, helping bring food, warmth and shelter to those who could use it most.
Here are four groups that were helping vulnerable residents get through Monday night safely:
Coalition for the Homeless
Volunteers pass out food and winter clothing items to the needy on Monday night. Photo: Juan De La Cruz
Coalition for the Homeless helps those in need every day, and Monday night was no different.
In addition to milk, bread, oranges and other food items it hands out to homeless people during its evening routes throughout the city, the coalition brought blankets, sleeping bags and other winter apparel items for those in need in preparation of the storm.
"Regardless of the weather, we are out and about," Juan De La Cruz, program manager of the coalition's Grand Central Food Program, told The Huffington Post.
De La Cruz said he and his volunteers were fortunate -- a donation of 3,000 socks was given to the organization on Friday, and he planned to use the donation to help keep people warm as the blizzard struck.
The Grand Central Food Program provides about 1,000 meals a night during its routes throughout Manhattan and the Bronx. Learn more here.
God's Love We Deliver
God's Love We Deliver -- founded in 1985 to help those in New York City living with HIV/AIDS -- delivers nutritious meals to anyone with a chronic or critical illness who is too sick to cook or leave their homes to shop for food.
On Monday, drivers left to drop off meals earlier than usual to stay ahead of the harsh weather, the organization said in a statement to HuffPost. And while the storm prevented the organization from making deliveries on Tuesday, it made sure to drop off emergency "blizzard boxes" -- filled with nonperishable food items, like granola bars, cans of tuna and water -- to clients in outlying and hard-to-reach regions of the city the day prior.
Learn more here.
Bowery Mission
The Bowery Mission is here to help, rain or shine -- and in blizzard conditions, too.
The mission stepped up efforts on Monday, tweeting that it was ready to be a safe refuge from the storm for homeless New Yorkers. The group later announced on Twitter that 192 people stayed in its emergency shelter on Monday night, and its kitchen team provided hot breakfast for 291 people on Tuesday morning.
Gerald Hudson, a homeless veteran, told HuffPost on Monday that Bowery Mission is "saving lives" when extreme weather strikes. Learn more here.
NYC Department of Homeless Services
An outreach worker and volunteers with the NYC Department of Homeless Services plan their coverage route to survey homeless people living on the streets in 2014. (Photo by Spencer Platt/Getty Images)
The NYC Department of Homeless Services (DHS) didn't slow down its efforts because of the winter weather -- it sped them up.
MSNBC reported that the department enhanced street outreach operations in light of Juno. DHS told the outlet that five vans typically transport homeless people to shelters, but it would raise that number to 11 on Monday and Tuesday nights. Another 10 vans will be working along the subway system.
"Our outreach efforts are in full force," DHS Commissioner Gilbert Taylor said at a press conference on Monday. "We have doubled efforts to bring people into shelter."
On Monday, DHS reminded its followers on Twitter that extreme winter weather can be "fatal for homeless [people]," and encouraged anyone in need of help to dial 3-1-1. Learn more here.
Before You Go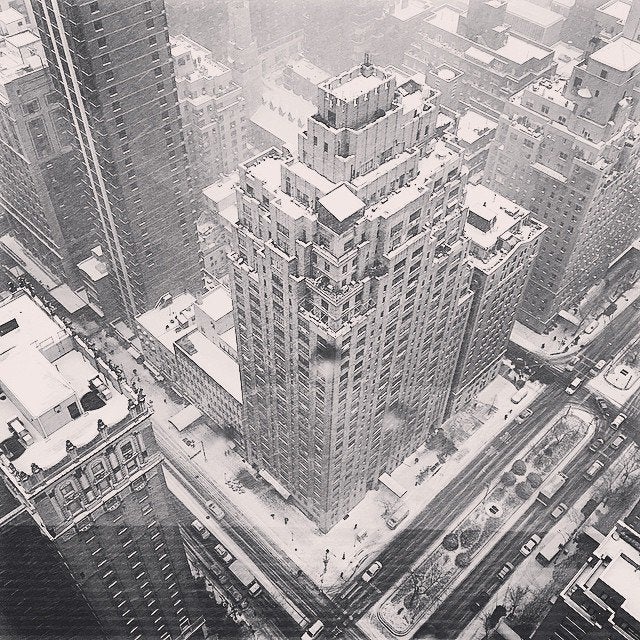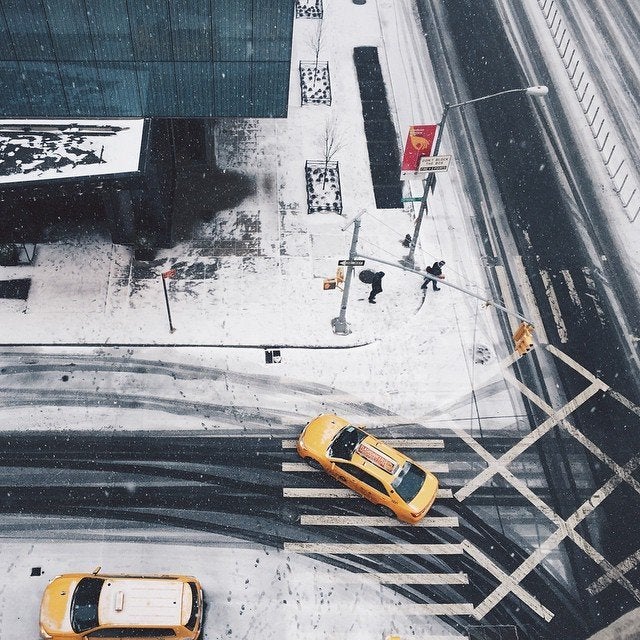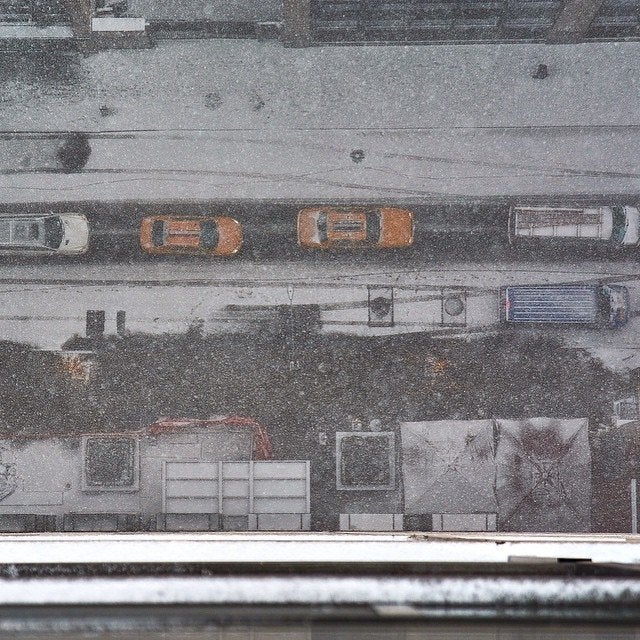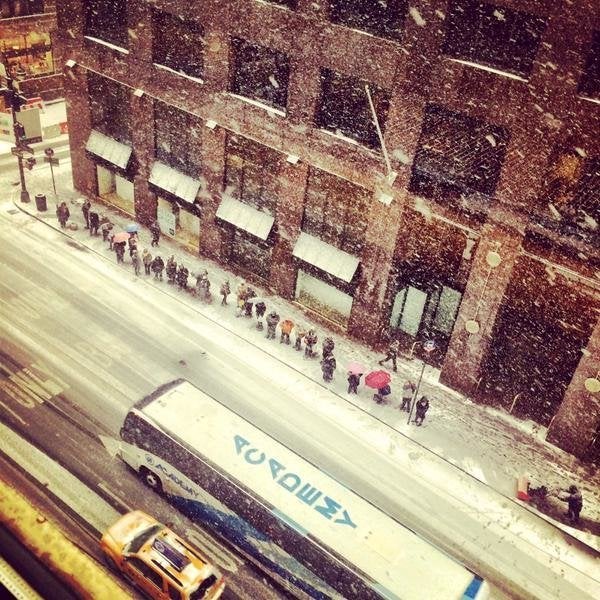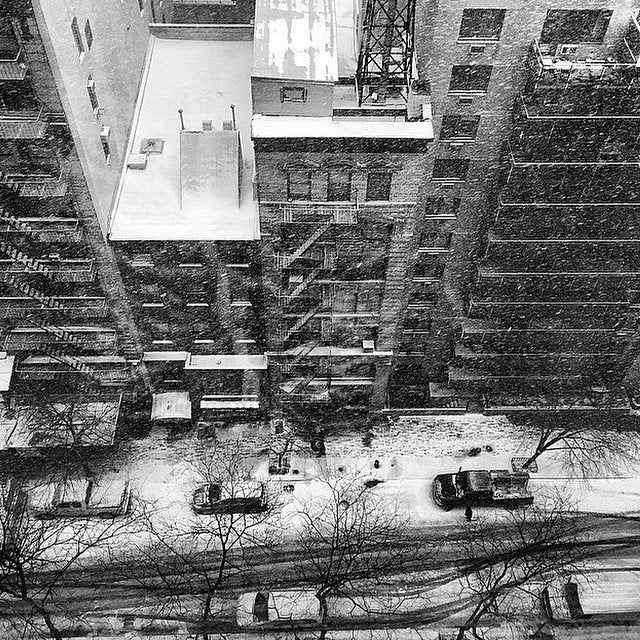 apedrowollner / Instagram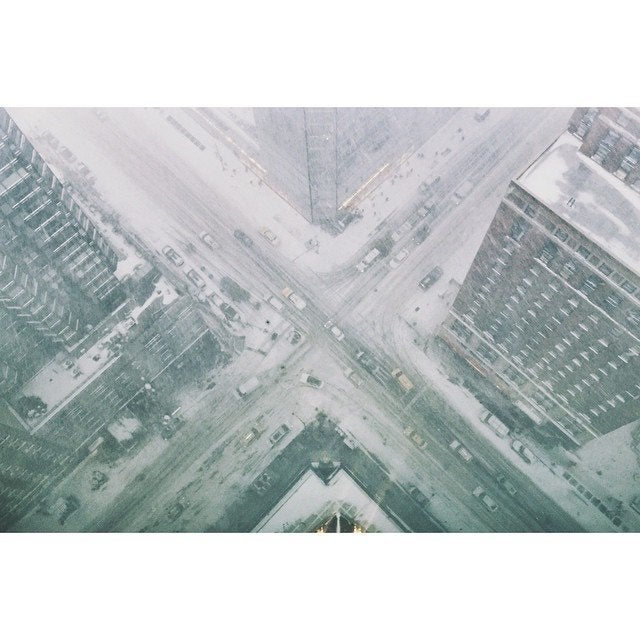 laneflorsheim / Instagram