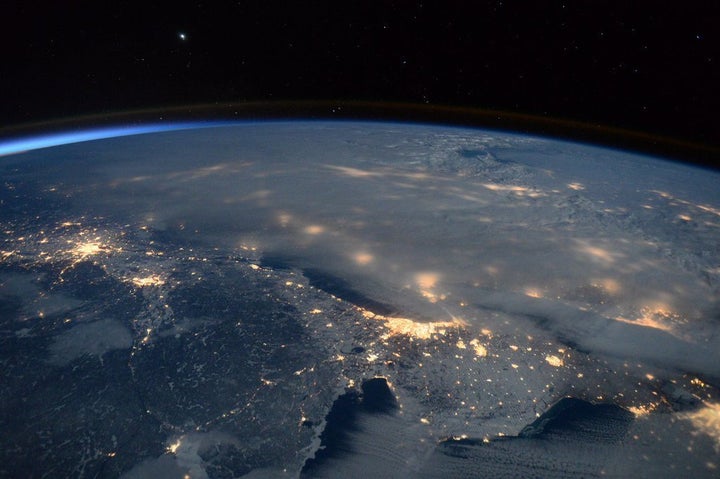 Stunning photos taken from outer space show the East Coast resembling a winter wonderland after a powerful blizzard unleashed hurricane-force winds and several feet of snow.
The region's extreme transformation was captured in a number of photos tweeted out by International Space Station Commander Scott Kelly from his orbiting perch.
He shared his marvel at major cities being completely blanketed with snow as well as the rare sighting of "thundersnow" -- a winter thunderstorm that produces snow instead of rain.
"#Blizzard2016 gave us an impressive view below. Stay warm! #GoodNight from @space_station! #YearInSpace," he tweeted Saturday night with a photo of city lights appearing to struggle to penetrate a wash of white.
The aftermath of the blizzard -- which has been referred to as Winter Storm Jonas or "Snowmageddon" -- was seen with Sunday morning's sunrise.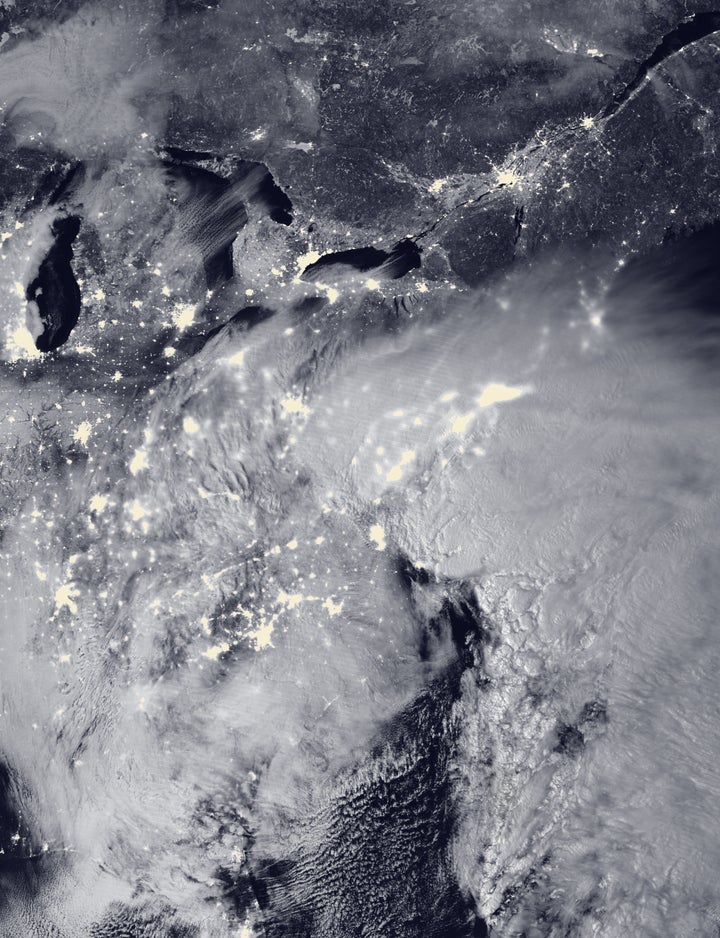 The storm proved to be colossal, bringing 40 mph winds, coastal flooding and several feet of snow between Washington, D.C., and New York.
The Big Apple in particular saw its second-highest snowfall on record, with 26.8 inches falling by midnight Saturday. The record of 26.9 inches was set in 2006, according to the National Weather Service.
The storm is being blamed for at least 19 deaths. Thirteen people died in weather-related car crashes in Arkansas, North Carolina, Kentucky, Ohio, Tennessee and Virginia; four people died while shoveling snow in Maryland and New York; and two people died of hypothermia in Virginia, officials said.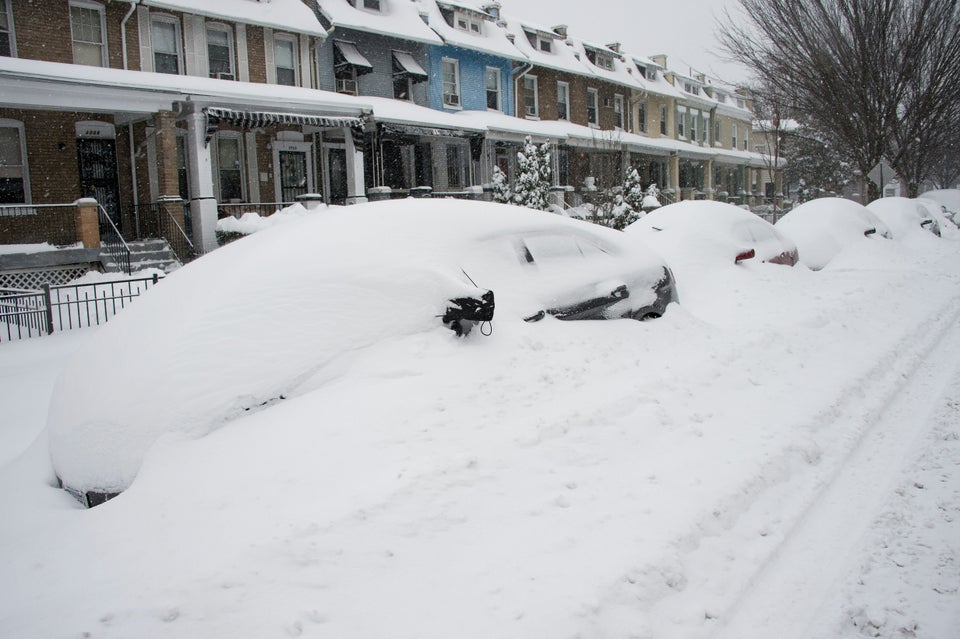 Winter Storm Jonas
Popular in the Community