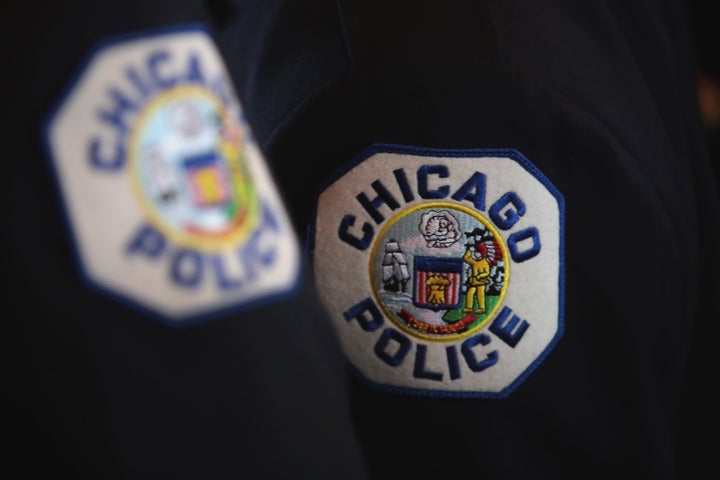 Lawyers on behalf of Black Lives Matter Chicago and other community groups filed a lawsuit against the city Wednesday demanding a push for police reform.
Five months after the Department of Justice released a report detailing systematic racism and a "pervasive cover-up culture" among officers, the 132-page complaint, obtained by the Chicago Tribune, is calling for strict federal oversight of the nation's second-largest police force. It demands an end to "abusive policies and practices undergirding the alleged constitutional and state law violations."
"Absent federal court supervision, nothing will improve," the lawsuit says. "It is clear that federal court intervention is essential to end the historical and on-going pattern and practice of excessive force by police officers in Chicago."
The complaint accuses individual current officers for excessive force against the plaintiffs.  It also cites examples from the department's past, including the troubling "shoot to kill" orders during the 1968 Democratic National Convention and the 1969 killing of Black Panther leader Fred Hampton. 
"This is the community stepping up when the government refuses to act and when it has long been clear that the city is incapable of acting on its own," lead attorney Craig Futterman told The Associated Press. 
The city of Chicago and 15 individual officers are named as defendants in the lawsuit. 
On Wednesday, Black Lives Matter issued a statement about the lawsuit on Facebook, calling out the Chicago Police Department for the way they've handled past cases involving black people, including Laquan McDonald, Pierre Loury and Rekia Boyd. 
"Our leadership doesn't move unless protests fill the street, bodies fill the morgue, and the wealthy are affected. We have to press harder," the statement reads. "We need the consent decree and a comprehensive federal order to oversee Chicago policing with an independent monitor ... not AG Jeff Sessions or Mayor Emanuel."
Just days before the lawsuit was filed, Chicago Mayor Rahm Emanuel backed away from an agreement he made under the Obama administration to have a federal judge monitor the department's reform efforts. He requested the DOJ appoint an independent monitor instead. 
When the Chicago Tribune asked Emanuel about the lawsuit, he failed to respond to the question, but said, "I know what we have to do" in regard to police reform, accountability and transparency. 
Despite what the mayor wants, the lawsuit seeks federal enforcement. Futterman told the Tribune that they are open to Emanuel agreeing to work with the plaintiffs on a consent decree monitored by the court.
"He wants a dance partner? He's got one," Futterman said. "If he's serious about ending police civil rights abuses in Chicago, he will agree — as he already did before — to binding court oversight and enforcement."
REAL LIFE. REAL NEWS. REAL VOICES.
Help us tell more of the stories that matter from voices that too often remain unheard.
BEFORE YOU GO
PHOTO GALLERY
Powerful Black Lives Matter March In Washington