Close your eyes and picture "public lands" in the United States. What image comes to mind? Majestic mountain views? Pristine forests?
How about a big ol' lump of coal?
That last one is apparently the image that the folks over at the U.S. Bureau of Land Management want to project, based on a change made to their website sometime in the past 24 hours.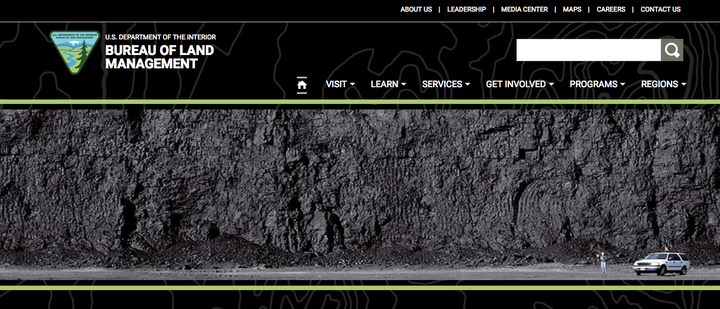 According to records from the Wayback Machine — an online archive that caches screenshots of websites at particular moments in time — on April 5, the site instead featured a large banner showing two backpack-wearing boys gazing out over a scenic rolling hills.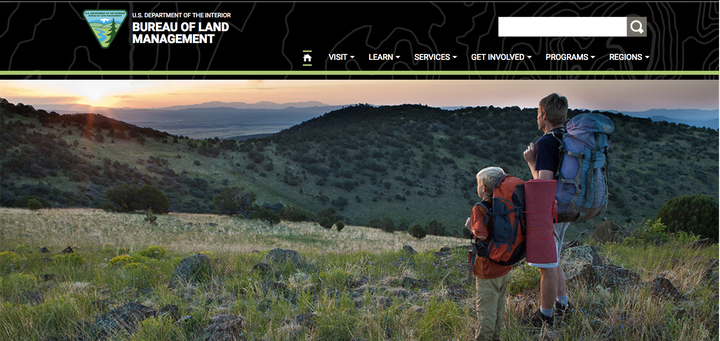 But by Wednesday, the long expanse of coal had taken its place.
Hovering over the image reveals a caption that identifies the picture as a
"large coal seam at the Peabody North Antelope Rochelle Mine in Wyoming." A coal seam is a bed of coal, typically referring to one that can be mined.
The Bureau of Land Management, an agency within the interior department, is responsible for managing public lands across the United States. Those public lands, primarily in western states and Alaska, make up one-eighth of the landmass of the country and include wilderness areas, national conservation areas, national monuments and numerous trails and rivers. Coal mining, as well as drilling for oil and gas, occurs on some BLM-managed public lands.
BLM spokeswoman Kristen Lenhardt told HuffPost in an email that the photo was one of many that will appear on the site going forward. On Friday, a new photo will appear, representing recreation on public lands.
"As part of the BLM's transition to a new website design, we will be regularly rotating the banner with photos that reflect the many uses our public lands have to offer," she said.
Paul R. Ross, U.S. Department of the Interior spokesman, noted that the BLM manages content on its site separately from the DOI. However, he expressed support for the new photo.
"We applaud their creativity in getting their message out," Ross said in an email. "[The Interior secretary] has made it clear that he will manage our public lands in accordance with President Teddy Roosevelt's mixed use philosophy, where development of our natural resources is done in a way that balances conservation and public access." He added that BLM lands account for about 40 percent of coal production in the U.S.
Last month, Interior Secretary Ryan Zinke signed an order to overturn a 2016 moratorium on new coal leases on federal land. He also ordered a review of the agency's climate change policies in order to "better balance conservation strategies policies with the equally legitimate need of creating jobs for hardworking American families."
This story has been updated to further clarify that the BLM manages its website independently from the DOI.
Before You Go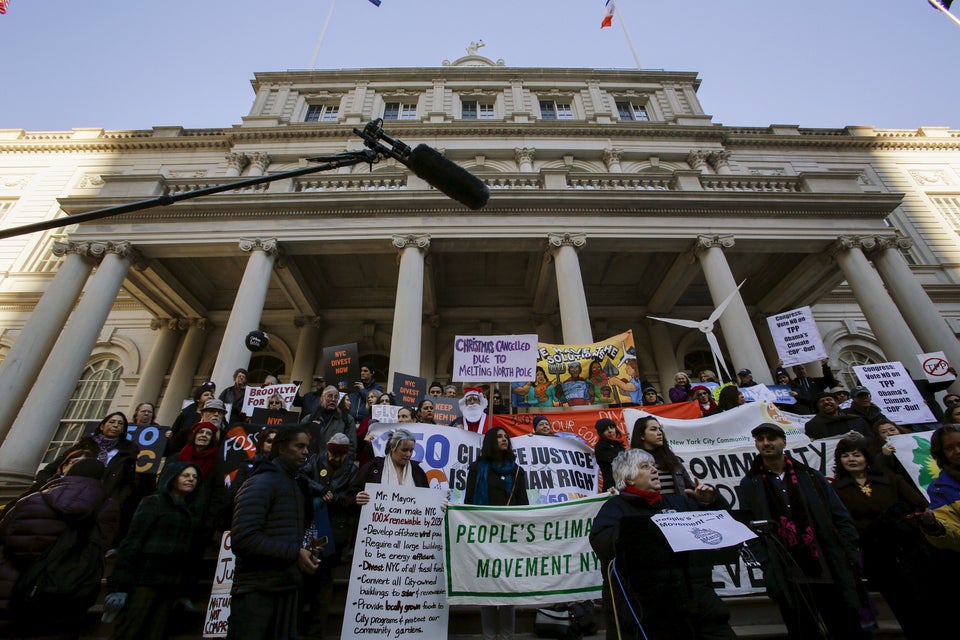 What You Can Do Right Now To Stop Donald Trump's Dangerous Climate Agenda
Popular in the Community