Hollywood keeps churning out glossy, big-budget movies based on comic books or other flimsy pop-culture source material like toys (for the Transformers film series) because these special-effects-driven films usually hit at the box office. But now there is a sign of fatigue from a key audience demographic because all these big-budget movies rely on sequels of seemingly endless repetition.
The youth audience is slowing buying of plastic action figures based on movies -- which clog aisles at Walmart, toy stores and pages of online retailers.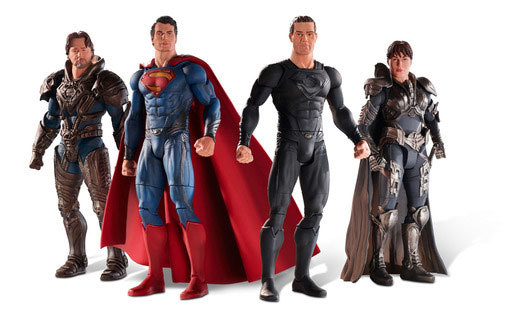 Film industry insiders blame reliance on sequels where the same heroes -- and sometimes villains too -- turn up repeatedly over the years. For example, Spider-Man films came out 2002, 2004, 2007, 2012 and this year -- so many kids and families loaded up years ago, and are filling the used toy pipeline with their discards at garage sales and eBay.
Revenue from licensed merchandise -- everything from plastic action figures to t-shirts to coffee mugs -- is a key building block of movie economics. My book Marketing To Moviegoers: Third Edition reveals film companies typically pocket $5-$20 million from merchandise income for each of their family-oriented big-budget movies. That's their cut of consumer spending, which is a much larger magnitude.
In the Hollywood ecosystem, that's a vital chunk of a special effect-laden movies that cost $150 million or more to make -- roughly double the average of a conventional drama or comedy at a major studio. These films really pay off so far. Midway through 2014, the top five movies ranked by box office revenue are all popcorn films based on pop-culture trifles, led by The Lego Movie and Captain America: The Winter Soldier. Each has about $256 million in domestic box office.
"Action figures have had a good run with the superhero craze, but there are just so many of any character a kid wants/needs or the parent is willing to buy," says Ira Mayer, who is Executive Editor/Publisher of The Licensing Letter --an industry journal. He's observed the slowdown in movie plastic action figure sales for the past year, but is not excessively alarmed. "The toy business is cyclical. Action figures, Hula-Hoops, yo-yos, board games -- every play pattern goes through its own cycle."
Of course, licensed movie merchandise has pockets of strength. Disney's animated Frozen generated a tsunami of merchandise, including some buyers reselling dresses marked up to a lofty $1,600 that girls nagged parents to buy. Disney's Cars animated film franchise consistently generated $100 million+ a year in licensing income to the Walt Disney company over many years, making it an outsized movie performer in merchandise.
What's worth watching is whether audiences fatigue spreads to box office for those comic-book-inspired movies as the peak summer movie season unfolds.
Popular in the Community