While Bitcoin is the most famous application, the potential for blockchain is far wider. Philanthropies, non-profit organizations, social enterprises, and government agencies are beginning to explore how they could use the technology to advance efforts ranging from restoring land records to helping people who lack adequate proof of identity. In our case, as Eisenhower Fellows and innovators with Accenture Labs and The Akshaya Patra Foundation, we are using blockchain to help feed millions of hungry schoolchildren in India.
Blockchain's humanitarian potential
We have identified four critical areas that humanitarian and social organizations must successfully address to deliver their mission: affordability, accountability, reliability, and marketability. They must stay within budget, while not compromising quality, through economies of scale and reduction in transaction costs. They must be transparent and accountable to a public that demands ever-greater scrutiny of their actions. They must ensure a reliable flow of funding to keep programs operating. And they must market themselves effectively to potential donors, partners, and clients.
How can blockchain help? First, it boosts affordability by reducing costs and waste, enabling the whole value chain to transact and share information in a trusted, easily auditable way. Second, it improves accountability and reduces fraud by offering greater real-time transparency across an organization's entire value chain. These benefits then multiply and increase public trust in the organization's capabilities, giving it a more compelling story to tell potential donors and to attract sustainable funding sources.
There are already many programs around the world that showcase the possibilities of these new technologies. In Ghana, Bitland is using distributed ledger technology to bring greater transparency and trust to the resolution of long-standing land disputes. In Kenya, BitPesa is using blockchain to significantly reduce the cost of remittances in one of the most expensive places in the world to send money. Aid:Tech has piloted the technology as a means of combatting fraud in humanitarian aid in Lebanon. In Canada, Hypergive has a blockchain solution for making charitable donations to the homeless. And the ID2020 Alliance is using blockchain to help millions of people around the world who lack the proof of identity necessary for accessing vital services, from education, to healthcare, to housing.
The partnership between Accenture and Akshaya Patra shows how blockchain can also help a social organization do more with less. Akshaya Patra is the world's largest non-profit supplier of cooked meals for schoolchildren, feeding approximately 1.6 million children across India every day.
In a pilot program with Accenture's Tech4Good program, Akshaya Patra explored how technology could make their kitchens more efficient. Using a combination of artificial intelligence, connected IoT devices, and blockchain technology, they demonstrated significant efficiency improvements and estimated they could realize operational savings in the region of INR 30 million (close to 500,000 USD) annually, if the technologies were extended to all of their kitchens. "This partnership with Accenture is another step in achieving Akshaya Patra's vision that no child in India will be deprived of education because of hunger," said Shridhar Venkat, Akshaya Patra's CEO.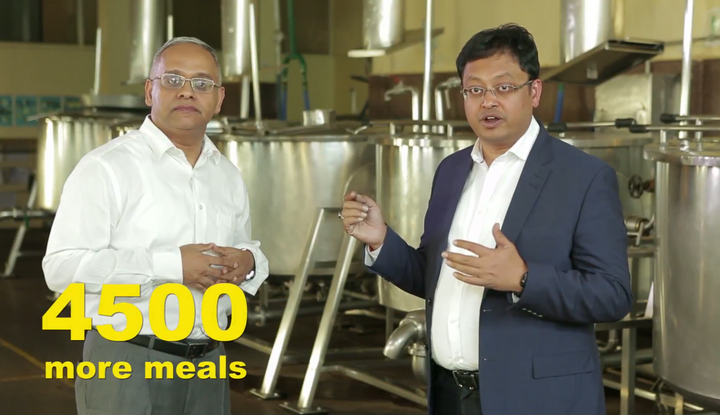 Making true change happen
The humanitarian blockchain applications underway have tremendous potential, but most are still in their pilot stages. To scale up the technology, social organizations must understand the strategic implications and overcome the implementation challenges.
Where to begin? First, it's up to the organization's leadership to articulate their long-term vision for the organization – and forecast what they need to do to achieve it. Then, they need to align the entire value chain with the vision in a transparent way. In making insights available in real time, a blockchain can help leadership focus on scaling operations in a sustainable way.
Second, a social organization needs to think innovatively about funding. Blockchain does come with a cost – in technology, talent, and training time. Working with experienced industry players and using open source solutions can provide a head start and bring down costs. Alternatively, an organization could build a proprietary blockchain solution and make it available to other organizations, creating a new funding source.
Lastly, organizations need to understand the importance of the feedback loop in effective decision-making. The work at Akshaya Patra shows how. By capturing transparent, real-time feedback from schools, the organization can not only track the critical outcomes of their work – such as whether food is delivered on time – but also use the data to boost efficiency by more accurately predicting the next day's meal requirements. Apart from improving food preparation operations, the technology also enhances Akshaya Patra's audit capabilities, attendance recording, and invoice, payment, and order processing. Estimates suggest that implementing this new blockchain program in 15 kitchens will likely allow Akshaya Patra to provide over 30 million additional meals every year, a key step in moving toward its mission of serving 5 million children by 2020.
Building new levels of trust
Above all, the success of social organizations rests on trust. So, building trust throughout the ecosystem, and transacting with simplicity and confidence, is fundamental. As Sanjay Podder, managing director of Accenture Labs Bangalore, explains, "because blockchain needs no central authority to validate transactions or counterparties it engenders a new level of transparency and trust within an ecosystem." That means the full power of the ecosystem can be brought to bear on the core mission of the social organization. And that is why it's time to unleash the potential of blockchain, and let it show what it can really do for social good.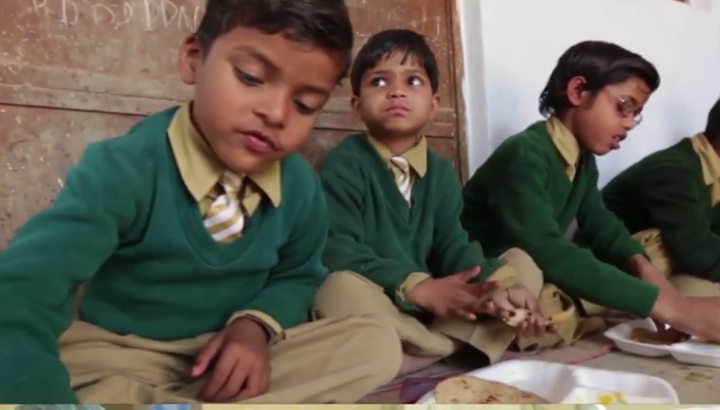 Sanjay Podder is Managing Director, Accenture Labs Bangalore, and a 2017 Eisenhower Fellow. Shridhar Venkat is CEO, The Akshaya Patra Foundation, and a 2014 Eisenhower Fellow. Eisenhower Fellowships is a global network of leaders committed to creating a world more peaceful, prosperous, and just. The views and opinions expressed in this article are those of the authors and do not necessarily reflect the views of The Akshaya Patra Foundation, Accenture, Eisenhower Fellowships, or the Eisenhower fellowship network.