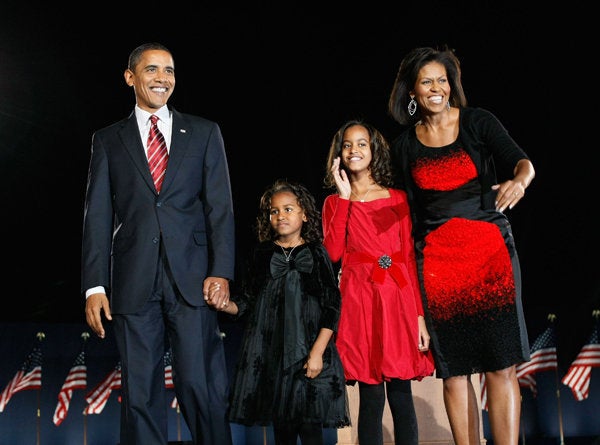 If I were the political editor at a newspaper -- or Washington bureau chief of a network -- I'd call in my White House team, as well as the investigative reporters, and ask them to try to answer the following questions:
1. Given that the Obamas want to move to Blair House ten days before the traditional January 15 pre-inaugural start date -- so that they're in DC for Sasha and Malia's first day of school -- which Bush administration official decided to shut them out of the official presidential guest house and tell them to book a hotel?
2. Laura Bush's spokeswoman will say only that Blair House "is not available and won't be available until January 15." Why is it unavailable? The New York Times reports that the State Department isn't aware of any foreign dignitaries visiting from January 5 to 15, so what distinguished Americans are staying there who take precedence over the president-elect?
3. If -- as some report -- Blair House is being used for receptions, why can't the receptions be held in one of the 132 rooms in the White House? Or in one of the hundreds of reception halls in government offices from the State Department to the Reagan Building?
4. At a time of economic crisis and record debt, how much is it costing taxpayers to put the Obamas up at the Hay-Adams? (Presumably, the Secret Service requires not just the presidential suite, but the whole floor. And maybe the floor above and the floor below.)
5. Blair House is just across Pennsylvania Avenue from the White House. It's already part of the presidential security cordon. What will the inevitable concrete barriers and sharpshooters do to pedestrian and automobile traffic around the Hay-Adams? And more importantly, will President-elect Obama and his family be as safe there as they would in Blair House?

REAL LIFE. REAL NEWS. REAL VOICES.
Help us tell more of the stories that matter from voices that too often remain unheard.