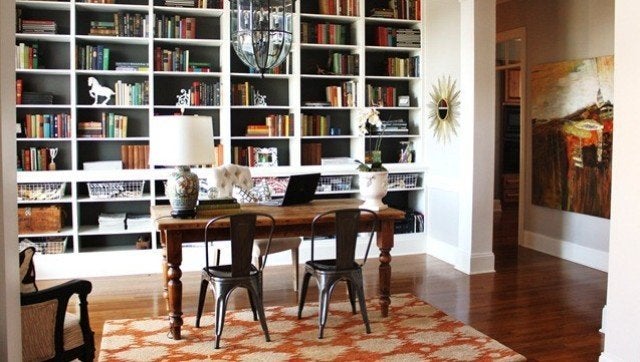 One of our favorite bloggers to follow, Emily A. Clark, has plenty to be happy about. Not only has her family recently welcomed twins (making five little ones all together!), they've moved into a beautiful new home in Charlotte, NC. Needless to say, Clark has a full plate with blogging, her design business, decorating her new home and being a mom. But somehow she's managed to do some fabulous room makeovers, and we just had to share the before and after photos.
Clark, who has been blogging for nearly three years, gets a lot of her decorating inspiration from Pinterest. When hunting for the perfect pieces for her or her clients' homes at thrift shops or discount retailers like HomeGoods, she keeps an open mind and doesn't focus on finding something too specific. She is always thinking about what can she do to make a piece of furniture or an accessory even better. For example, does it need a fresh coat of paint or shiny new hardware? Sometimes she'll end up using it in a totally different way than its intended purpose! Her two go-to tips for setting up pretty vignettes? Organizing items into groups using trays, and adding a touch of nature to a room (like a piece of drift wood).
For a peek at Clark's new home, click through the slideshow below, and make sure to visit her blog to see her other fabulous design projects.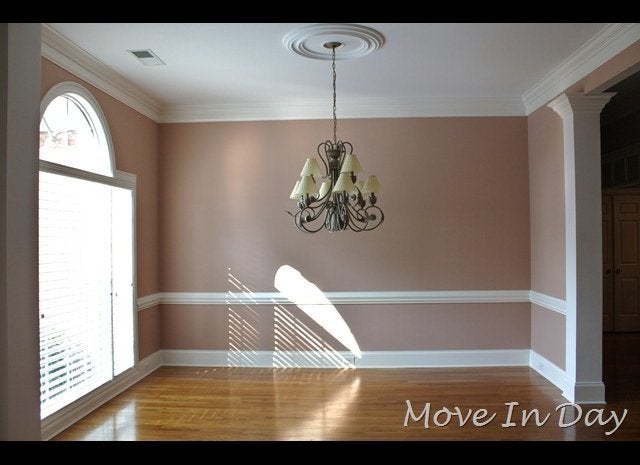 Emily A. Clark's New Home