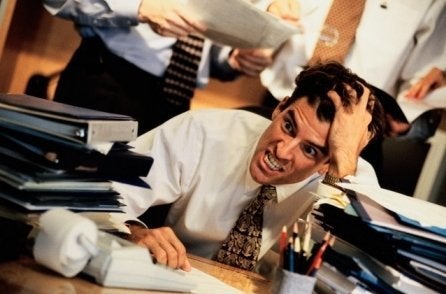 In April 2005, a New Jersey based crime ring headed by Orazio Lembo was busted up by the Hackensack, NJ Police Department. Many people will remember the story, which quickly became national news. Lembo, operating a business called DRL & Associates out of a spare bedroom in his apartment, had enlisted a small army of bank employees to steal customer information, selling this information to Lembo at a price of $10 per customer. Lembo was then reselling at a profit the stolen information collected on hundreds of thousands of bank customers to over forty collection agencies and law firms whose own shady business practices included purchasing stolen information. The arrests also included a manager at the NJ Department of Labor who was selling Lembo information obtained from NJ state computer databases. The debt collectors and law firms were buying the stolen information from Lembo, and using it to locate and pursue people who had old or charged off debts, although more often than not having absolutely no legal right to collect these debts. One of the law firms implicated in this conspiracy was the Morris County, NJ based firm of Pressler & Pressler, LLP.
I recently became aware of Pressler & Pressler (P&P) and their business practices when I was targeted by them myself, and, while I am currently a bit inconvenienced by what little money I had in the bank being frozen, I and a number of other people are very glad that the good folks at P&P happened to pick my name from one of their lists. If they hadn't, I never would have found out what I have about P&P, their practices, and, most disconcertingly, their apparent influence over our state's court system and ties to our state government.
I also wouldn't have found out about a man named Scott Mills, an unsung hero to countless New Jersey residents targeted by P&P. After being targeted by them himself, Scott started a blog, Collection Agencies Illegal Practices ~ New Jersey, and a radio show dedicated to helping otherwise defenseless people defend themselves against this company. Scott, who, over the past few days has told me some of the most unbelievable and sickening stories from people who have come to him for help, is now in a First Amendment legal battle with P&P, who are desperately trying to shut down his blog and silence him.
P&P hasn't gone completely unnoticed by the local media, so let's start with this news report about them from WWOR TV, Channel 9 in New York, which brings up the many complaints filed against the company, and their typical inability to produce any of the documents required by law to demonstrate that they have a legal right to be attempting to collect the debts they're trying to collect.
The Channel 9 report named the company New Century Financial Services, and referred to P&P as their "legal muscle." For all intents and purposes, New Century Financial and P&P are the same company, although P&P calls New Century Financial one of their "clients." It's all one big family business. Sheldon Pressler, mentioned in the Channel 9 report, is a lawyer, and owns P&P. According to the most reliable and current information I can find, Sheldon Pressler's wife, Carol Pressler, is the CEO of New Century Financial; Sheldon's brother, Lee Pressler, a urologist in Morristown, NJ, has controlling interest in New Century Financial; and Lee Pressler's daughter and wife both work for New Century Financial. Additionally, in 2002, it was uncovered that the address listed for New Century Financial was actually the residence of Eric Sombers, an employee of P&P and also Vice President of New Century. P&P then admitted that the business of New Century was actually being conducted from the offices of P&P.
But, in spite of the numerous complaints against them, a rating of "F" from the Better Business Bureau, and being implicated in the 2005 Lembo scandal, P&P lists among its clients none other than the State of New Jersey.
The company also boasts of being chosen by the Supreme Court of New Jersey to beta test its new system for electronically filing complaints. But, most incredible is the fact that Sheldon Pressler was appointed by the New Jersey Supreme Court to the Advisory Committee on the Special Civil Part -- in other words, the committee that makes the rules for the courts where his company of over four hundred employees regularly files its thousands of claims, obtaining a steady flow of default judgements against people who, not knowing their rights, don't know to demand that P&P produce the documents proving that they actually have a legitimate legal basis to be trying to collect a debt from them.
So voluminous is the number of P&P's cases that the Superior Court in Bergen County has been making it a practice for several years to set aside two entire Wednesdays every month to hear nothing but P&P cases. When asked by Scott Mills about this practice, the court clerk explained to him that they have to do this to handle the twenty thousand P&P cases they get each year -- that's twenty thousand cases in just one of New Jersey's twenty-one counties. Maybe the reason the New Jersey Supreme Court picked P&P to test its new electronic filing system was to see if it could handle the volume!
The majority of the people P&P pursues cannot afford lawyers who would obviously know what documents P&P must produce to prove ownership of the debt -- documents that P&P typically doesn't have. So, as in the cases of the two women in the Channel 9 news report, P&P almost always wins.
But, listen to what happened when someone who knew enough to demand that New Century cough up the evidence went to court. This priceless audio is of one of P&P lawyers, Lawrence J. McDermott, unsuccessfully trying to convince a judge that not being able to produce the legally required documents was just a "technical omission."
What you heard in that audio is what P&P and New Century Financial don't want people to know they can do, which is why they are so determined to shut down Scott Mills's blog, a place where people are finding out what documents must be produced and that they have a right to demand to see those documents. And, although he makes it absolutely clear that he is not offering legal advice, using the resources compiled by Scott makes it possible for those who can't afford a lawyer to defend themselves. In fact, being one of those people who can't afford a lawyer, I just used his site myself to find the proper New Jersey court document templates for the motions that I need to file in my own P&P case, which I'll be filling out as soon as I finish writing this piece.
In the audio file, Lawrence McDermott also says that his company purchased the debt in question from a banking institution. Chances are this was not true. It's far more likely that this debt was sold and resold over and over before New Century got their hands on it, and that any legitimate claim to it was lost at some point in the many hands it passed through. In the case of the debt they're trying to collect from me, New Century is the fifth company the account number has been shuffled to, and I have already confirmed with the fourth company, the one that sold it to New Century, that they did not have the documents proving ownership when they sold it.
P&P has also come under fire by the defendant in one of its cases who realized that debt collectors are required by law to be bonded, and P&P wasn't bonded. P&P's answer to this was:
"Defendant cites N.J.S.A. 45:18-1 and Section 1692(a)(6) of the FDCPA [Fair Debt Collection Practices Act] to support her argument that Pressler and Pressler is supposed to have a Bond, but does not. However, N.J.S.A. 45:18-1 and Section 1692(a)(6) do not apply to Pressler and Pressler. Pressler and Pressler is a law firm, not a collection agency. Therefore, Defendant's argument fails as a matter of law."
This is one of the most laughable and audacious things I've seen from these people. Under penalty of punishment, P&P lawyer Thomas M. Krick signed this statement, dated July 17, 2008. I point out this date because, in an odd coincidence, the first piece of correspondence I received from P&P was dated July 16, 2008, just one day before Thomas Krick swore to the court that P&P was not a collection agency. That piece of correspondence, on P&P letterhead, and every other piece of correspondence I've received on P&P letterhead, contains a statement at the bottom that begins:
PLEASE READ THE FOLLOWING PROVIDED TO YOU PURSUANT TO FEDERAL STATUTE:

"This communication is from a debt collector. This is an attempt to collect a debt. Any information obtained will be used for that purpose. ..."
This 'we're a collection agency' disclaimer also appears on the payment page of P&P's website, as well as elsewhere on the site, and is read at the beginning of every phone contact with the company.
For those who are interested, here's how I became a target of P&P. It's a pretty typical story.
Several years ago, while I was writing my book, I had a credit card that I was using quite a bit because of the extra expenses related to my research. At the time, I was working on my book in my spare time, and was still working full time in the business I used to be in, so I had no concerns about being able to repay the credit card debt I was running up. But then, as has happened to countless other Americans, my source of income suddenly disappeared. The availability of the kind of work I had been doing for over twenty years began to dwindle, then evaporated almost entirely. But, even with my income reduced to nearly nothing, I still always managed to pay the minimums on my credit cards, mistakenly assuming that making the minimum payments on my credit cards was sufficient to maintain my credit. Well, as I now know, this is not the case. Out of the blue, the interest rates on two of my three cards were jacked up to a point where I could no longer keep up with the minimum payments. The rate on the one I had been using the most -- the one P&P is now after me about -- jumped to over 31%, although I had never missed a payment, or even been a day late with a payment, in the almost seven years I had the card. So, it wasn't long before I went into default. I was then contacted by a collection agency hired by the credit card company, who offered me a settlement. I had no way to come up with the settlement amount the were offering, and after several attempts by this legitimately appointed collection agency to get me to take their offer, the credit card company charged off the account. I understood that this was going to destroy my credit, and thought this was the worst thing that would happen. Of course, I was wrong about that, too.
Enter P&P a few years later, with their claim that they had "purchased" my debt, and their relentless attempts to collect on it, which, as I said earlier, began last July. By this time, I was starting to get back on my feet. I had gotten my present job the year before, which, along with a small but steady amount in book royalties, gave me enough of an income to cover my current bills, but not enough to start paying off any previous debts. So, when I was first contacted by P&P, I told them I did not have the means to make a payment arrangement at that time.
In September, I received a court summons in the mail. I didn't answer the summons simply because I didn't think there was any way I could fight it. I really had owed a balance on this credit card. It just never occurred to me that the company that was suing me for it wasn't legitimately entitled to collect on it. In retrospect, I should have been tipped off by the fact that nowhere on anything I had received from P&P was the actual name of the original creditor, who was referred to only as "the creditor that you owe the amount claimed." But, I had no idea at this time who or what P&P was, and just didn't think to check. Not answering the summons, of course, allowed a default judgement in favor of P&P to be entered against me.
I heard nothing further until December, when I received an Information Subpoena from P&P. That's the document shown in the Channel 9 news report that says "Failure to comply with this Information Subpoena may result in your arrest and incarceration." Attached to this document is a form to fill out providing your employer's name, all sources of income, other assets, bank account numbers, social security number, and just about every other piece of personal and financial information you can imagine. This was mailed to me by P&P, not by the court, and to be returned to P&P, so I checked to see exactly what this document was. Fortunately, at the same time, I finally did a little checking on P&P.
What I found out about the Information Subpoena was that it was a standard, court approved document that a plaintiff can send after a default judgement is entered. But, there was just no way in hell I was going to give up a scrap of my personal information to P&P after I had just found out about all legal complaints that had been filed against them -- including at least two class action lawsuits, the seventy complaints filed with the NJ Division of Consumer Affairs mentioned in the Channel 9 report, and their rating of "F" from the Better Business Bureau. So, I didn't return the form, and the time period for me to do so expired a few weeks ago.
This brings us to the scariest part of the story, and something that every person with a bank account in New Jersey should be aware of. I never, at any time, gave P&P, or anyone else, my bank account number, but, last week, they were able to put a lien on my bank account. How? Well, although I was told by one P&P employee that it was a "trade secret," another gave up this secret, telling me that they simply locate the banks closest to the defendant's home, guessing that the person would probably use one of these banks. They then have a court officer go to these banks and ask the bank if the person has an account with them. Unbelievably, many banks, in spite of their claims of protecting their customers' privacy, willingly comply, confirm that the person has an account, and allow that account to be levied -- all without ever notifying the account holder. I only found out that this had been done to me when I went online to check my balance to decide how much of my rather large and slightly overdue heating and electric bill I could pay this month. The answer, of course, was none, because I suddenly had no available funds.
But, in my case, something even scarier than the bank's disregard of my privacy had occurred. On the same day, or nearly the same day, that my bank had one of its employees confirm and supply information to the court officer, I was contacted by the bank's fraud department. It seems that someone had obtained my check card number and used it for purchases totalling over a thousand dollars. A few days later, even after canceling my card, more purchases began appearing on my account. The fact that this identity theft incident happened at precisely the same time that my bank was having one of its employees look up and release information about my account is way to much of a coincidence for me not to suspect that the two events were somehow related, leaving me with the uncertainty of wondering who actually had access to my information, and just how much other information might they have gotten access to.
Don't let what has happened to me and thousands of others happen to you. If you're ever contacted by Pressler & Pressler, or receive a summons in which Pressler & Pressler is listed as the plaintiff's attorney, I strongly recommend that immediately visit Scott Mills's website to find out how to defend yourself. I certainly wish I had.
I want to end with a link to a website where everyone can see how much fun a bunch of these bottom feeders from all over the country had at their last Debt Connection Symposium and Expo, whose attendees list, of course, included Pressler & Pressler and New Century Financial Services. I wonder how much thought these people were giving, while out in California enjoying their fishing trips and partying it up at their black-tie events, to the people they make their money off of -- people like the ninety-year-old woman who was threatened with jail for failing to return an Information Subpoena, people like the man with cerebral palsy whose property was seized because they couldn't get the bank to illegally levy his disability payments, or people like the stage 4 cancer patient that they attempted to serve a subpoena on by hiring someone to impersonate a police officer. Scott Mills attempted to obtain a press pass to this Debt Connection Symposium and Expo, but, for some reason, was denied.
Support HuffPost
The Stakes Have Never Been Higher
Related
Popular in the Community