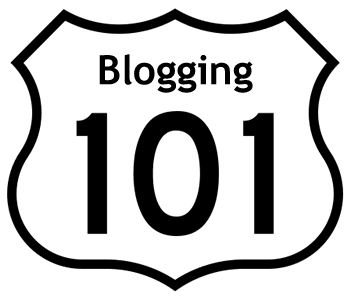 I have to admit I am an amateur when it comes to blogging, SEO, and this new world of social networking. Regardless of that fact, I have successfully used blogging to increase my visibility, my presence on the net, advance my profile and my companies' goals doing so.
Blogging regularly is a great way to get yourself and/or your company discovered online. By providing new, original content you have the chance of being picked up by search engines such as Google, Yahoo! and Bing. A blog doesn't have to be a novel, it simply needs a piece that demonstrates that you have some valuable information (everyone does) and is interesting, possibly helpful to the reader.
Below are a few easy tips for writing a great blog and creating content that will add value to your clients, extend your brand and increase your visibility in the market place.
1) Pick a topic you are familiar with and that pertains to your field of expertise. Don't write in terms of promotion but rather in terms of providing information.
2) Your blog should be opinion-based that will lead the reader to agree, disagree or evaluate your content. Take note of recent news/current events, that relates to your line of business and blog about it.
3) Hook your reader with something catchy and put the most interesting information first. I wrote an article, "Do PR Firms Make Sense Anymore", that received and tremendous amount of attention and was later picked up by blogs worldwide.
4) Keep it short and punchy. Think in terms of how much people can really remember. More is not better when you are blogging.
5) Don't try to be all things to all people. Take a stand, remember a little controversy may be necessary in order to get any attention.

6) Be prepared to hammer consistently with more blogs. The amount of communication in the world is massive so be prepared to use continued blogging to gain a following.
In just the last year using very little resources, lots of creativity and taking the time to find topics that help others improve the quality of their lives I have increased my data base many times and acquired both new clients and new prospects. For instance, search the term virtual sales training and you will see I hold 3 of the top 4 Google search positions and we didn't pay for clicks to obtain this position. Click here for a free demonstration of how we did this.