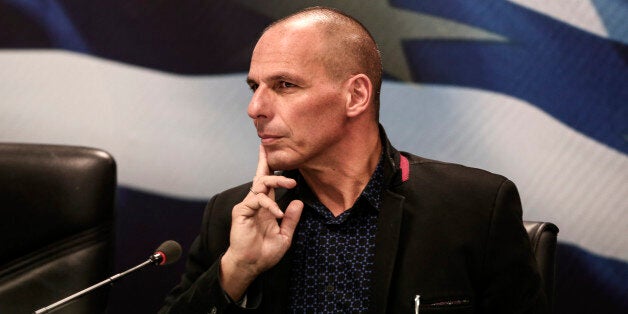 Yanis Varoufakis, a self-described "erratic Marxist," is the new finance minister of Greece under the just-elected Syriza-led government of Prime Minister Alexis Tsipras. In the coming weeks, Varoufakis will be the point man in negotiations between Greece and the rest of the European Union governments over how -- and if -- Greece will be able to restructure its debt to give the austerity-battered country "a chance to breathe again," as he puts it, in an interview with the New York Times.
If we want to understand the underlying thinking of the new Greek government, there is no better tutor than Varoufakis himself. In a piece titled "Confessions of an Erratic Marxist in the Midst of a Repugnant European Crisis," adapted from a speech delivered in 2013 to the 6th Subversive Festival in Zagreb, Croatia, he spells out his vision of a "humanist alternative" to the austerity policies imposed on Greece and other indebted countries in the south of Europe.
To stay on top of the evolving drama in the coming weeks, you can read Varoufakis' daily blog, as Angela Merkel and other European leaders are surely doing as well.
Click below to watch the speech Varoufakis delivered at the 6th Subversive Festival in Zagreb, Croatia.
Calling all HuffPost superfans!
Sign up for membership to become a founding member and help shape HuffPost's next chapter