It doesn't take long before an artist who specializes in hemoglobin-based paintings earns the nickname "Blood Artist." So it goes for minimalist painter, Jordan Eagles, known for his dark creations forged from a patina of bovine blood.
Eagle's creations, which range in color from deep scarlet to muddy brown, explore themes of transformation and rebirth, using encased blood specimens and UV resin. The large-scale, luminous arrangements of cells and plasma are mounted on gallery walls, taking on the appearance of an alien environment filled with mystical figures and otherworldly terrain.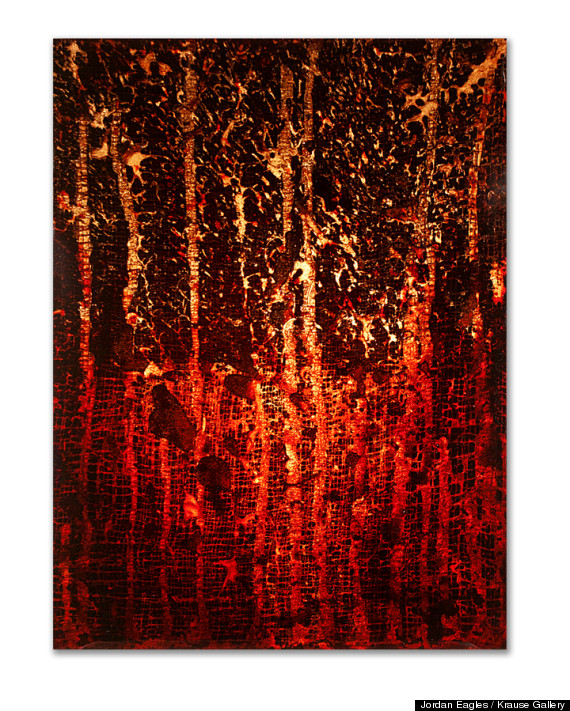 In a new exhibit at St. Louis University's Museum of Contemporary Religious Art, Eagles is, ahem, resurrecting his unconventional method of art making (outlined in a video here); heating, burning, aging and layering his material of choice in systematic rituals. Titled "Blood / Spirit," the show will feature the artist's 32-foot-wide mural, "Bar 1-9," boldly sprawled on the walls of the former chapel space this month. The giant piece, made with tools like electrified copper and saturated gauze, will be accompanied by a site-specific installation of blood patterns projected onto the gallery's balcony and ceiling.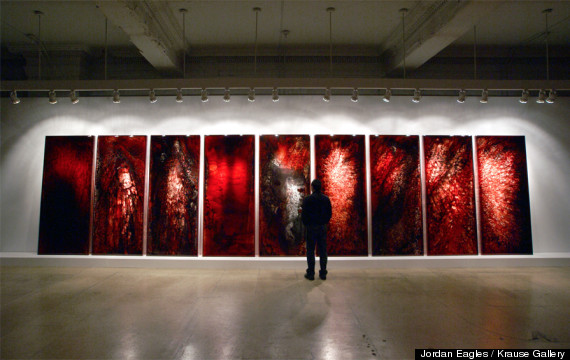 For more on Jordan Eagles, check out our article on his past exhibit, "Hemofields," held at Krause Gallery last year. His work will also be on display at the Visual Arts Center of New Jersey this month, taking spiritual themes to a more celestial place in an exhibit entitled "Red Giant." Scroll down for a slideshow of images from both shows and let us know what you think of the "Blood Artist" in the comments section.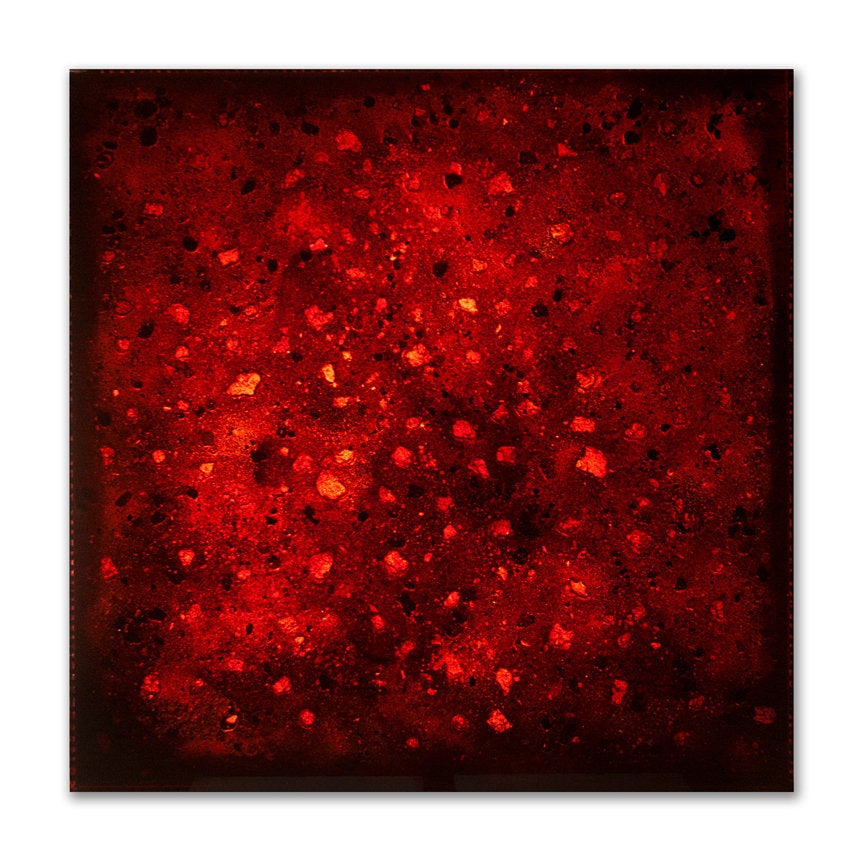 Jordan Eagles' Blood Art
Jordan Eagles "Red Giant" will be on view at the Mitzi & Warren Eisenberg Gallery of the Visual Arts Center of New Jersey from January 11th to March 24th, 2013. His "Blood / Sprit" exhibit will be on view at MOCRA from January 20th to May 12th, 2013.
Related
Popular in the Community