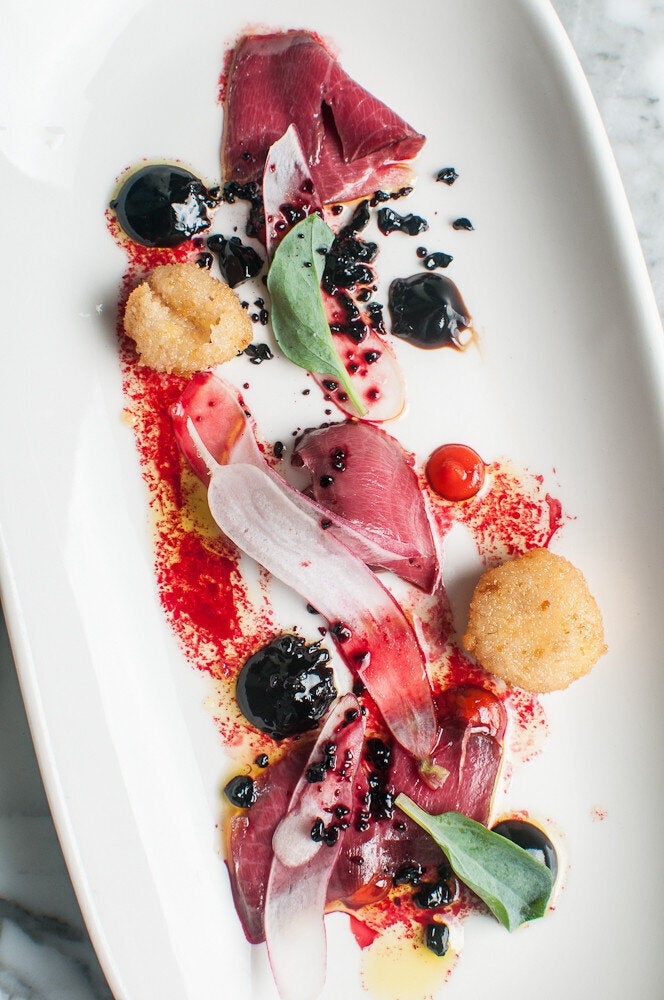 Stevenson recruited some of the best chefs in Atlanta -- Tyler Williams of Abattoir, Ryan Smith of Empire State South and Josh Hopkins of STG Trattoria -- to create a multi-course feast that used blood in every course.
On Thursday, November 15, 40 guests assembled in the dining room of Livingston Restaurant + Bar, ready to eat some blood. The idea behind the Blood Dinner was not to be sensational or grotesque but rather to show how you really can use all parts of the animal.
If eating blood makes you squeamish, then we'd suggest you take a look at the photos below. There's nothing gross about them.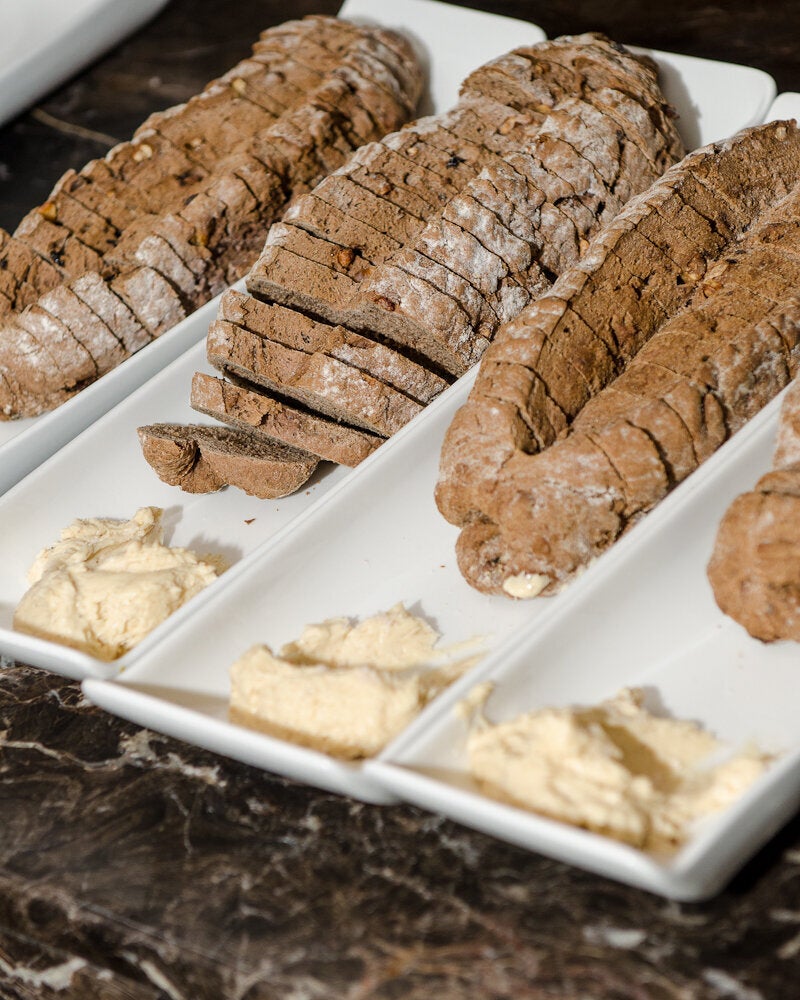 Blood Dinner
Related