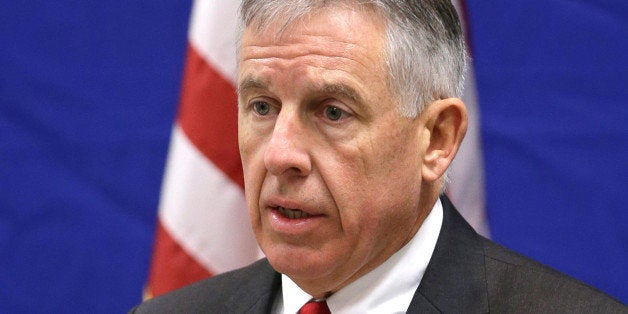 Once again, white America can breathe a collective sigh of relief that its kids are alright. They are protected, they are innocent, they are worthy of all the privileges that the U.S.' bankrupt legal system can offer. They are validated as human beings and as children who should be allowed to experience life as children. When they fall, make mistakes, push boundaries, the system is always there to catch them.
Condemning Cuyahoga County, Ohio prosecutor Tim McGinty's decision not to indict the white officer who murdered twelve year-old Tamir Rice, the Reverend Traci Blackmon said, "Even in an open carry state, the killing of a black child carrying a pellet gun is rendered justifiable." Blackmon's reference to open carry is a reminder of the racist hypocrisy of the NRA's pathological gun culture, its role in shaping American male identity and white nationhood; and its deadliness when it comes to the lives of black youth. Because open carry is designed to ensure white citizens' right to exercise violence in public space, Rice could only have been protected by the logic of this permissive gun law if he was white.

In the death scope of the Cleveland police and the Cuyahoga grand jury, the state's second murder weapon of choice, Tamir Rice could only be a lawless criminal, junior thug and public enemy, "older" than he appeared and hence culpable for his own murder. What he was not was a typical boy--a child playing cops and robbers with the same toy gun that scores of white boys pick up in the course of an average day, a child mimicking the very police officers who assiduously protect their families and communities from the black Other represented by twelve year-old babies like Rice.
In 2010, after seven year-old Aiyana Stanley-Jones was murdered as she slept by a white Detroit police officer during a SWAT team raid on her home, the community marched, protested and mobilized against police terror. Because she was a black girl, Jones' execution did not receive the same level of attention that Rice's has. In January, after nearly five years of legal wrangling, mistrials and retrials, all charges against Joseph Weekley, Jones' killer, were dropped and he walked free.

As an instrument of the prosecution, the grand jury process shielded Rice's killers from justice. Writing in the Washington Post, Ari Melber notes, "Grand juries are built to be a tool of prosecutors. They don't hear from both sides in a case, like a trial jury would. They hear only from the prosecutor, who decides what evidence and testimony is presented. That's why the old saying goes that a grand jury will 'indict a ham sandwich' if a prosecutor tells them to -- because the prosecutor calls the shots...assum(ing) the prosecutor wants to prosecute and, ultimately, secure a conviction."
McGinty and his grand jury have blood on their hands. And while the U.S. masquerades as an exceptionalist beacon of democracy, smug over other nations' illiberal rejection of due process, the community is calling for Attorney General Loretta Lynch to investigate the grand jury process and immediately fire Timothy Loehmann, the officer who murdered Tamir. The lives and stolen innocence of all black children demand no less.
Calling all HuffPost superfans!
Sign up for membership to become a founding member and help shape HuffPost's next chapter