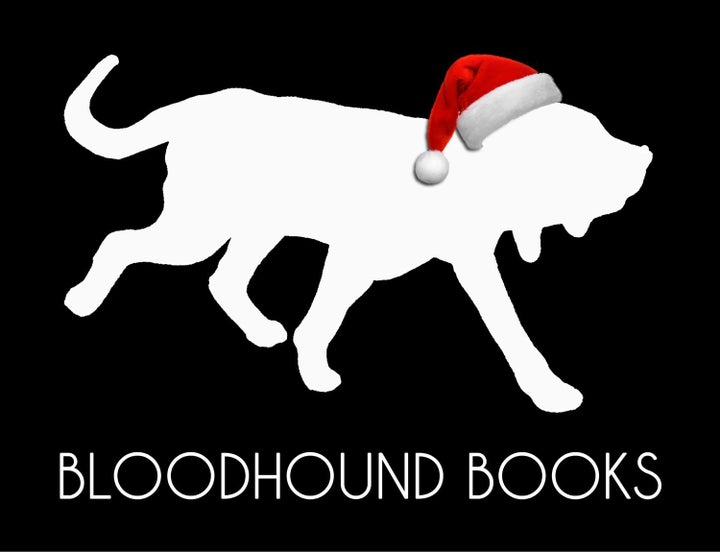 Since I launched into the publishing industry in 2007, I have seen it morph from traditional publishers holding the reins to self-published authors trying to make a name for themselves to the newer model of independent (also known as hybrid) publishers finding a balance and niche between it all.
Today, it's the independent publishers that are making their mark on the industry by offering a safe-haven for authors to see their books published in a professional manner without the worries of landing an agent and a deal with a big publishing house. With the right independent publishing company, marketing, and social media approach, many authors are doing quite well with this route.
One of the leading independent publishers in the industry is England's Bloodhound Books, stemmed from the heart and soul of founder Betsy Freeman. I had the opportunity to chat with Betsy about Bloodhound Books and its success as a crime fiction publisher and learned a lot about their fascinating background and incredible business.
Betsy started out as a writer herself and learned first-hand about the uphill challenges of the publishing world…or as many of us simply put––rejections. Betsy joined the long list of other aspiring writers and struggled for several years to land the coveted book deal. With persistence and determination (as many of the top authors will attest to needing), she finally broke through with an independent publisher that agreed to publish her first book. With that hurdle behind her, she soon realized that finding a publisher is a big part of the puzzle, but doesn't guarantee successful book sales. As most authors understand, publishers only do so much marketing for your book.
Betsy decided to pave a new trail for authors by offering traditional publishing-type services with the personalization of an independent publisher. She decided to focus on one niche––crime––because she felt it was untapped and underserved. She also knew that, according to a YouGov poll in 2015, three in five Brits want to write a book, but less than two-percent of authors will ever make it. The statistics in the United States are very similar. With her heart set on the idea and her husband, Fred, on board, Bloodhound Books was launched.
Readers are Clamoring for Bloodhound Books
It has been about three years, and Betsy and Fred's work with their authors has paid off. In their third year, they reached over £1 million, and they represent more than sixty independent authors (including several international best sellers). Their publishing house sells an astounding 3,500 books a day and one million a year.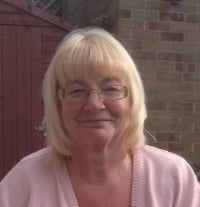 Q&A with Author Anita Waller
One of Betsy's most successful authors is Anita Waller, who has penned four books under Bloodhound Books. I reached out to Anita and asked her a few questions to get the author perspective.
Heather Hummel: What was it about Bloodhound Books that stood out to you?
Anita Waller: I think it was mainly the fact that I had never heard of them! They managed to advertise on Facebook, saying they were accepting submissions, the day before I finished re-typing a twenty-five-year old manuscript, Beautiful. I hadn't done the re-type with the idea of submitting it, I had done it purely so my children would have something of my work left on my computer when I died.
I finished the re-type on the Saturday morning, and remembered the post from Bloodhound, so checked what they wanted to see (first 20 pages, a synopsis of the rest, and a bit about me), and thought why not! I didn't check what they actually published, just emailed off their requirements. On the Monday morning I had an email requesting the rest of the book. That was the point when I looked up their website – they published horror novels. I write psychological thrillers. I felt suitably embarrassed at not doing basic author homework, and thought, oh well, I tried. We signed the contract on the Wednesday morning.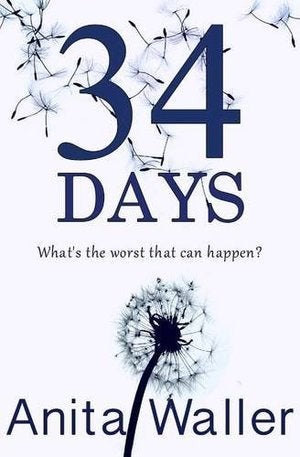 Heather Hummel: Had you submitted elsewhere first?
Anita Waller: I wrote Beautiful in 1993, and in 1995 decided to see if I could find a publisher. I sent it off to a company called Ringpull Press, back in the bad old days when you had to submit hard copy, through the mail. They liked it, and we arranged to meet to sign contracts. The day before that was to happen I received a letter from them, advising me they had gone into liquidation, and my manuscript would be returned to me. I was devastated, and when I eventually received this very thick bundle of papers from them, I parcelled them up and put them away until 2013, when I began the long and laborious re-type. As a result, Beautiful has actually been accepted twice for publication!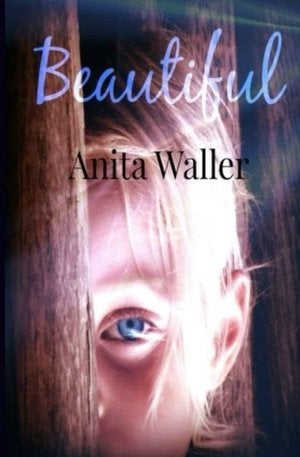 Heather Hummel: What is your favourite aspect of working with Bloodhound?
Anita Waller: I gave a lot of thought to this question, because there are so many things about Bloodhound Books that are special. It never ceases to surprise me that they took a chance with me – I was 69 years old when Beautiful was launched, and I was a considerable investment for them.
I also love the immediacy of contact with them. If I ask either Fred or Betsy a question, it is answered within minutes, and they have passed that on to the staff they now employ. All issues and problems are solvable, and they go above and beyond to keep the 'pups' happy.
I now have five books launched by them, with number six due out in March 2018, and number seven in May 2018. I am now living the dream that began when I was around eight years old, and this is because of Bloodhound. They have turned me into an international best-selling author; I just wrote the books, they knew what to do with them.
To learn more about Bloodhound Books as either an author or a reader, click here.
Related
Popular in the Community