It is hard to declare a single food item "the best," but we're pretty sure about this one. The Bloody Best, from The Nook restaurant in Atlanta has everything a hungover brunch-goer could ask for in a 32 ounce glass. Here's how the restaurant describes it:
...This beast boasts 8 oz. of Absolut Peppar vodka mixed with a special Bloody Mary mix. Then we garnish it with pepperoncinis, jalapenos, Tots, steak, a slice of toast, and a hard-boiled egg. Served with a Beef Straw to drink from (not kidding). This monster is amazing!
The image has been floating around the internet this week, though UrbanDaddy was on the insane bloody mary scene way back in March, and they immediately knew it was something big. "What we're about to tell you may very well change your life forever," UrbanDaddy says. The writer also describe it as "horrifyingly magnificent." Indeed, it is.
We're glad that people are getting on the beef straw wagon -- when else is there an excuse to drink from a meat straw then when you're imbibing from a massive brunch cocktail?
Related
Before You Go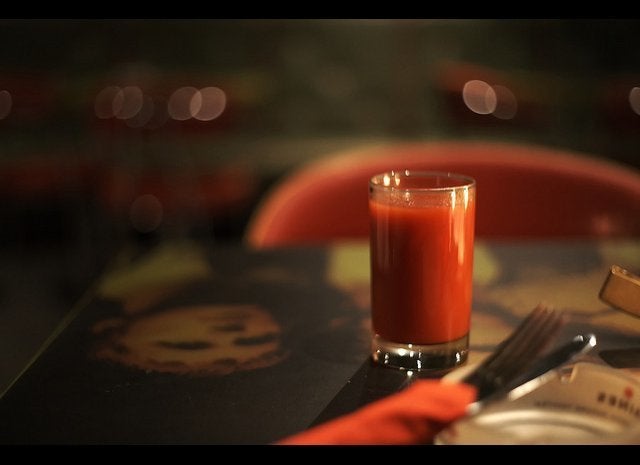 Build Your Own Bloody Mary Bar