An Ohio family has taken down their Halloween decorations after neighbors protested that the display -- featuring lifelike dummies soaked in fake blood and stabbed through the throat with syringes -- was too gory for children.
The display, located near an elementary school, featured an upside-down corpse hanging from a tree, a body impaled on a cross and other gruesome sights, WKYC reports. The owners took it down on Sunday.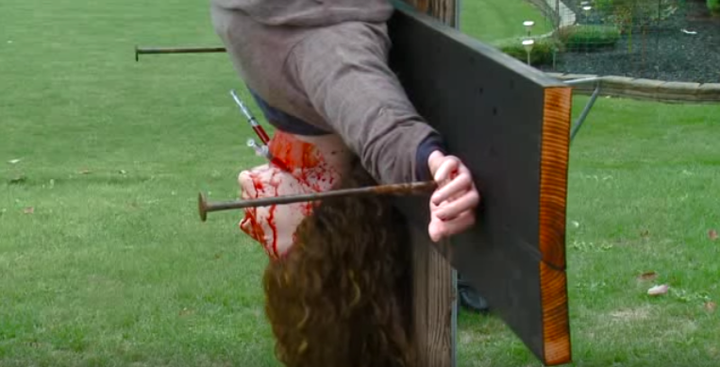 Scary decorator Vicki Barrett, of Parma, Ohio, said that she removed the adornments from her home after receiving some unwanted visitors during the night.
"I came down one night a little bit after midnight and happened to see stuff flashing in my front yard and looked out my window," she told Fox8, "and our front yard was full of people that we didn't know."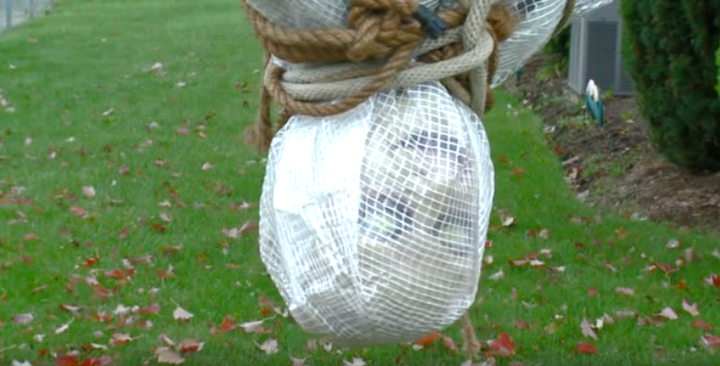 Barrett said that this is the third year in a row her family has mounted the unsettling display. But when it started attracting widespread attention, she said she decided the creepy dummies had to go, for the safety of her children.
If she can't do Halloween decorations her way, she's not planning to do them at all.
"I don't think we even want to do anything," she said. "We don't even want to put up a pumpkin or any of what some people would think are typical Halloween decorations."
Calling all HuffPost superfans!
Sign up for membership to become a founding member and help shape HuffPost's next chapter