 Mayor Bloomberg loves loves loves it when TV shows and movies are filmed in New York. No surprise then that Thursday Hizzoner bestowed an unusual honor upon one Gotham-based program-- proclaiming January 26th in New York Gossip Girl Day, in celebration of the show's 100th episode.
Look! Bloomberg even XOXO'd a tweet:
And for a show fixated on the swanky lives of the decidedly 1 percent, actor and heartthrob Penn Badgley 'occupied' the stage at the presser for the award Thursday, wearing a "We are the 99 percent" t-shirt.
(Meanwhile, 26 of Badgley's comrades were being arrested during a protest in Brooklyn.)
Priceless photos of Bloomberg and the Gossip cast below: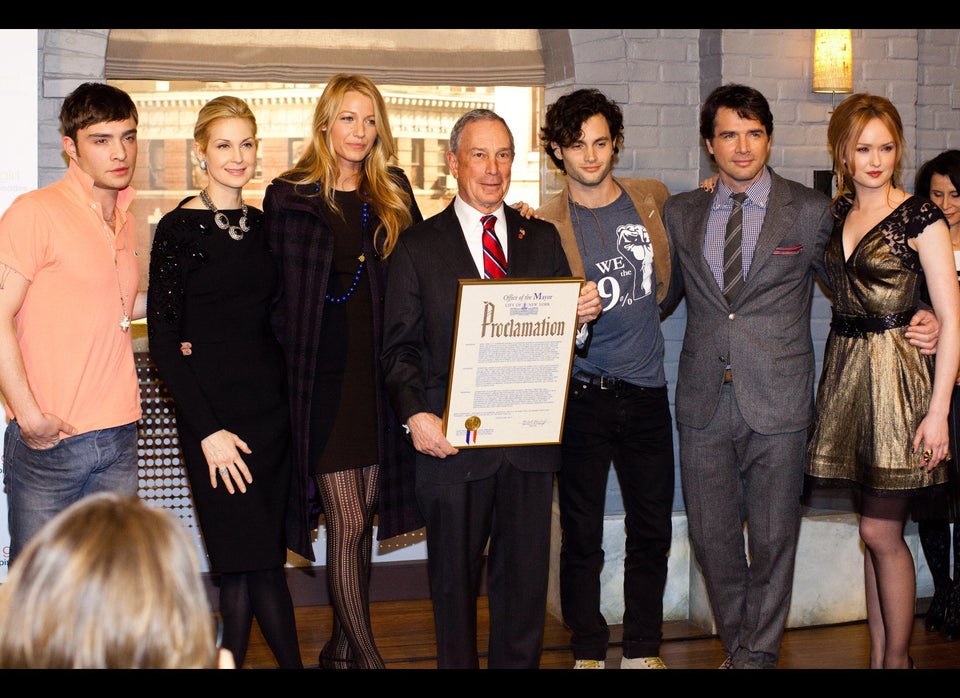 Bloomberg Announces 'Gossip Girl Day' In NYC
Popular in the Community