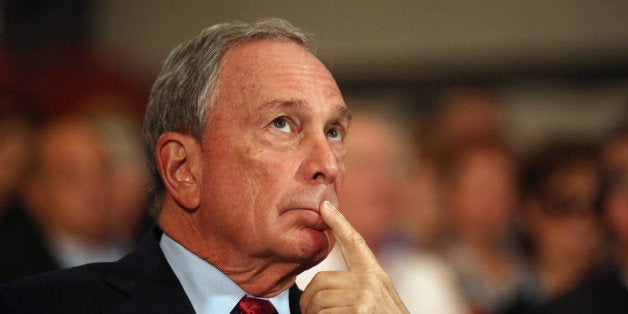 New York Mayor Michael Bloomberg said on his weekly radio show Friday morning that one of the keys to his success was essentially being chained to his desk -- including spending the least amount of time possible on bathroom breaks.
"I always tried to be the first one in in the morning and the last one to leave at night, take the fewest vacations and the least time away from the desk to go to the bathroom or have lunch," the outgoing mayor said, thinking back on his successes building his media empire, Bloomberg L.P. "You gotta be there."
What the mayor may not realize is that infrequent urination can have particularly painful effects on a significant segment of the population.
How to avoid them? "Urinate when you need to. Don't hold it," a fact sheet from the U.S. Department of Health and Human Services advises.
It's kind of hard to lean in when you've got a UTI.