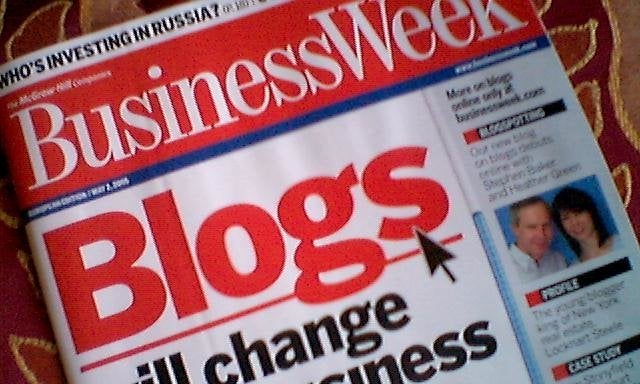 Bloomberg Businessweek Editor-in-Chief Josh Tyrangiel is leaving his post at the magazine to "consider new opportunities," Bloomberg announced Thursday.
"I've spent six years working with some of the smartest and most creative people in journalism, and it's time for me to take my chips off the table, reflect on my criminal good luck, and think about what comes next," Tyrangiel said in an email to staff. His last day is Friday.
In a statement, company founder Michael Bloomberg praised Tyrangiel's contributions to the magazine.
"Hiring Josh as the editor of 'Businessweek' was a great decision for Bloomberg," he said. "I'm sad to see him go, but our media properties are in a great place and I'm grateful for his contributions."
Tyrangiel joined Bloomberg in 2009 from Time. At a time when the magazine industry was scaling back, he presided over an unprecedented expansion of and investment in Businessweek, increasing circulation, frequency of publication and the number of editorial and ad pages. Tyrangiel oversaw the merger of Bloomberg.com and Businessweek.com and launched the publication's politics vertical, bringing on Mark Halperin and John Heilemann. The magazine won a National Magazine Award for general excellence in 2012.
But Tyrangiel's tenure hasn't been devoid of controversy. The launch of the politics vertical in New York fomented tension with the Washington, D.C., bureau, where many reporters for the company's subscription-based terminals felt sidelined by the investment. In April, Tyrangiel was appointed to a committee that would try to mend relations between the two bureaus.
"I have yet to meet anyone in this organization who thinks we have come close to our potential," Bloomberg Editor-in-Chief John Micklethwait said in a note to staff at the time. "We will now fix this -- and I expect you all to help."
In a June memo sent to high-ranking company executives, a Washington-based reporter described a "lack of clear direction" from New York resulting in "low morale" and a "climate of fear and mistrust" at the D.C. bureau.
A dozen layoffs at Bloomberg's D.C. bureau last month have only made it more difficult to mend relations. Tyrangiel's big ambitions have also been reined in by Bloomberg, who returned to the company after finishing his tenure as mayor of New York City and has been pushing for a greater focus on terminal services.
Deputy Editor Ellen Pollock will take over Tyrangiel's role, making her the first female editor-in-chief of the publication since it was founded in 1929.
"Ellen is an editor of the highest caliber," Micklethwait said in a statement. "In more than 25 years at the Wall Street Journal and Businessweek, she has covered some of the biggest stories in global business and finance, and has overseen multiple Pulitzer Prize winning stories. We're thrilled."
Tyrangiel, too, offered warm words for his replacement.
"No one waves the flag for great journalism higher (or louder) than Ellen," Tyrangiel wrote in his departing note. "She's an inspiration -- and the best editor I've ever worked with. The magazine would be no good, and no fun, without her."
Related
Popular in the Community