Now that Newsweek is out of print, there's a vacuum to be filled in the whole "trollgaze" cover game. Bloomberg Businessweek has apparently decided to fill it with a cover story on the return of the housing bubble, which they've chosen to doll up in the style of "How Rastus Got His Turkey" by filling their cover image with a collection of vile depictions of blacks and Hispanics: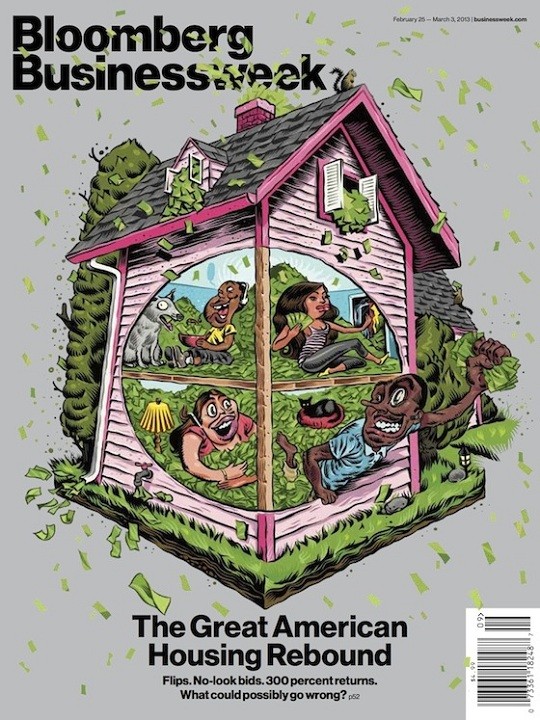 The cover stands out for its cast of black and Hispanic caricatures with exaggerated features reminiscent of early 20th century race cartoons. Also, because there are only people of color in it, grabbing greedily for cash. It's hard to imagine how this one made it through the editorial process.

Compounding the first-glance problem with the image is the fact that race has been a key backdrop to the subprime crisis.
Chittum goes on to note that the "narrative of the crash on the right has been the blame-minority-borrowers line, sometimes via dog whistle, often via bullhorn." That's very true. But regardless of whether you believe the "blame-minority-borrowers line" has merit or not, most of the people who argue it does at least stop short of using "Blue Gum Negro"-era racist tropes as part of their argument.
"Our cover illustration last week got strong reactions, which we regret," Josh Tyrangiel, the magazine's editor, wrote in a statement sent to POLITICO. "Our intention was not to incite or offend. If we had to do it over again we'd do it differently."
UPDATE, 5:22pm: Rachel Nagler, Head of Communications for the magazine, passes along a note from Andres Guzman, the illustrator: "The assignment was an illustration about housing. I simply drew the family like that because those are the kind of families I know. I am Latino and grew up around plenty of mixed families."
All well and good as a contextual footnote, but this feels more like throwing an illustrator under the bus for the crimes of people above his pay grade. Guzman is perfectly entitled to view "an illustration about housing" through a cultural lens of his own perspective, but he's not a layout editor or an executive editor or a publisher or any number of people who may have had oversight over the decision to run this cover. Everyone else at Bloomberg Businessweek lives in the world as well, and in that world, they know full well about the "blame-minority-borrowers" line, and they should understand how the image reads, conventionally, as Jim Crow-era cartoons. I don't have any ill will for Guzman over this, his explanation is perfectly sensible. But at some point in the process he ought to have been told that this image wasn't actually okay, and why that was.
Related
Before You Go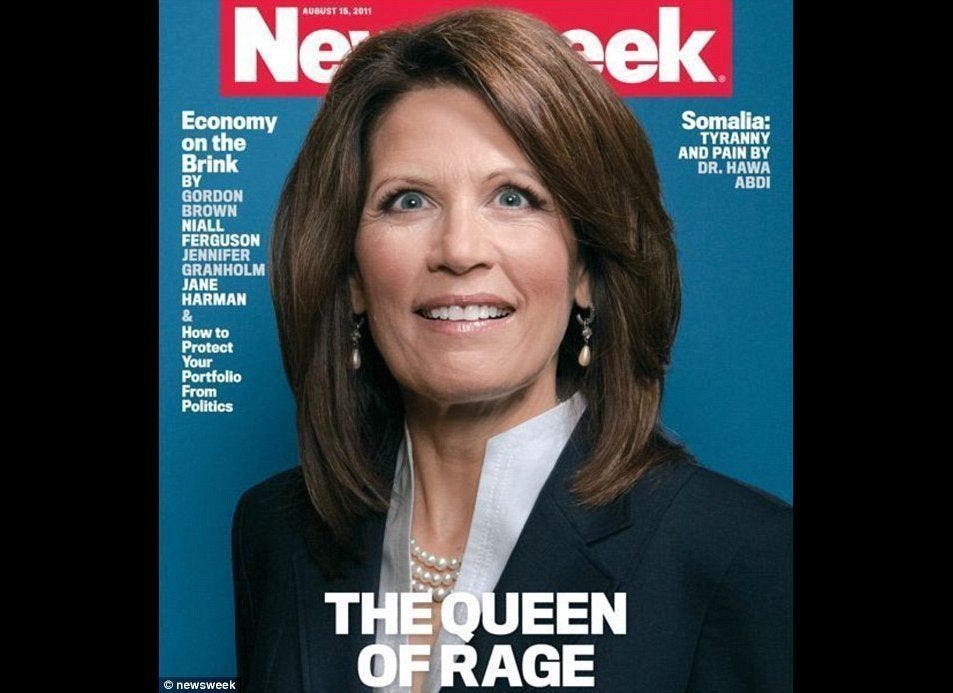 Controversial Magazine Covers
Popular in the Community