WASHINGTON -- New York City Mayor Michael Bloomberg, one of the most vocal proponents of stricter gun laws in America, donated $350,000 to the two Democrats facing a recall election in Colorado after they voted for measures to reduce gun violence earlier this year.
The reforms included background checks for all firearms purchases and a ban on high-capacity magazines that hold more than 15 rounds. Bloomberg's anti-gun violence group Mayors Against Illegal Guns has spent significant resources advocating for such measures, especially after December's elementary school massacre in Newtown, Conn.
Bloomberg's donation is the largest leading up to the recall election thus far. According to campaign finance reports filed Tuesday, Bloomberg donated the money to Taxpayers for Responsible Democracy, which has been supporting Morse and Giron, bringing the group's fundraising total to $708,000. Billionaire philanthropist Eli Broad gave a separate $250,000 check to the organization, while Sen. Kirsten Gillibrand (D-N.Y.) issued a fundraising call for Giron in an email to supporters.
"The NRA -- unwilling to even wait until the next election -- responded by organizing the first recall election in Colorado history," Gillibrand wrote. "We can't allow them to defeat Angela. It will encourage them to launch more attacks on strong women -- who stand up for what's right -- in states across the country."
The NRA's Institute for Legislative Action has spent $108,667 to defeat the lawmakers through mailers, radio advertisements and billboards.
The Koch brothers have also entered the fray and used their political advocacy arm Americans for Prosperity to take down Morse, in particular. The group has delivered door hangers comparing Morse to Bloomberg on other issues, such as taxes and health care. AFP's flyers take advantage of a loophole in Colorado's disclosure laws that allows issue advocacy taking "a position on any candidate's or officeholder's character, qualifications, or fitness for office" to go unreported.
In an interview with The Huffington Post last week, Giron pointed to the vast amount of money being thrown into the recall as evidence that the election had developed a much broader focus than gun policy.
"As I look at the money that's being spent on this recall, both in mine and President John Morse, where you have Koch brothers spending money in here ... I think it's a lot about Democrats vs. Republicans, and has grown very partisan," she said.
But Bloomberg's donation is still a sign that anti-gun violence advocates cannot afford another loss in the wake of the U.S. Senate's failure to pass expanded background checks in April. Groups like Bloomberg's have continued to push for reforming the nation's gun laws and made it their goal to oust any lawmaker from office who refuses to support anti-gun violence legislation.
Giron conceded the outcome of the recall could shape the national discourse on gun policy, telling HuffPost gun rights advocates and the NRA were trying to send "reverberating messages to legislatures across the country."
A Quinnipiac poll last week found that Colorado voters opposed both recall efforts by wide margins. Fifty-four percent of voters said Morse should not be removed from office because of his gun vote, while 52 percent said Giron should not be recalled over her support for stricter gun laws.
Paul Blumenthal contributed reporting.
Before You Go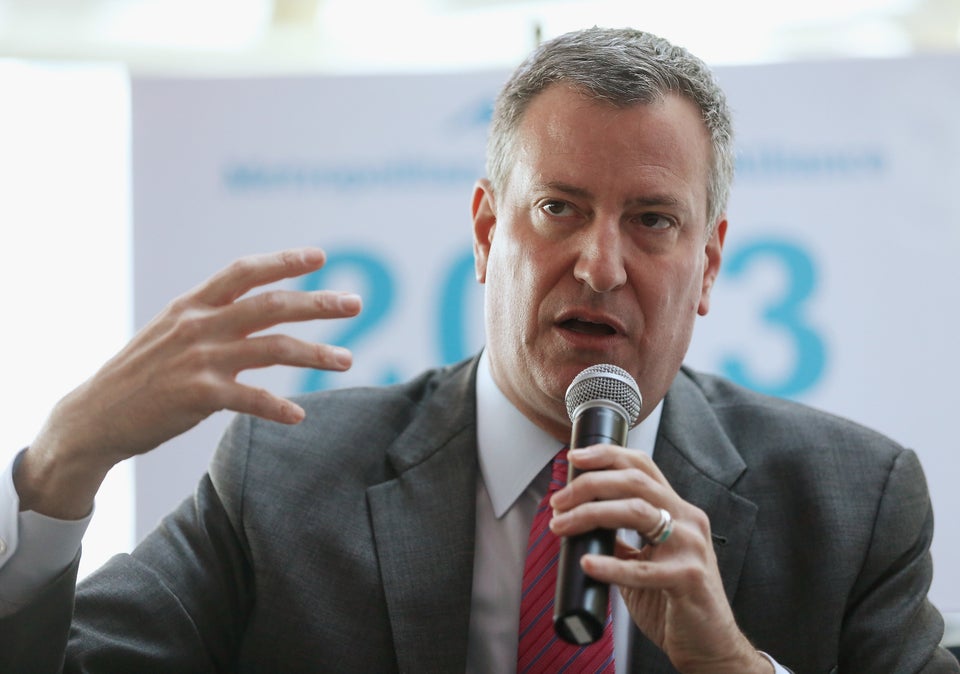 2013 NYC Mayoral Candidates
Popular in the Community