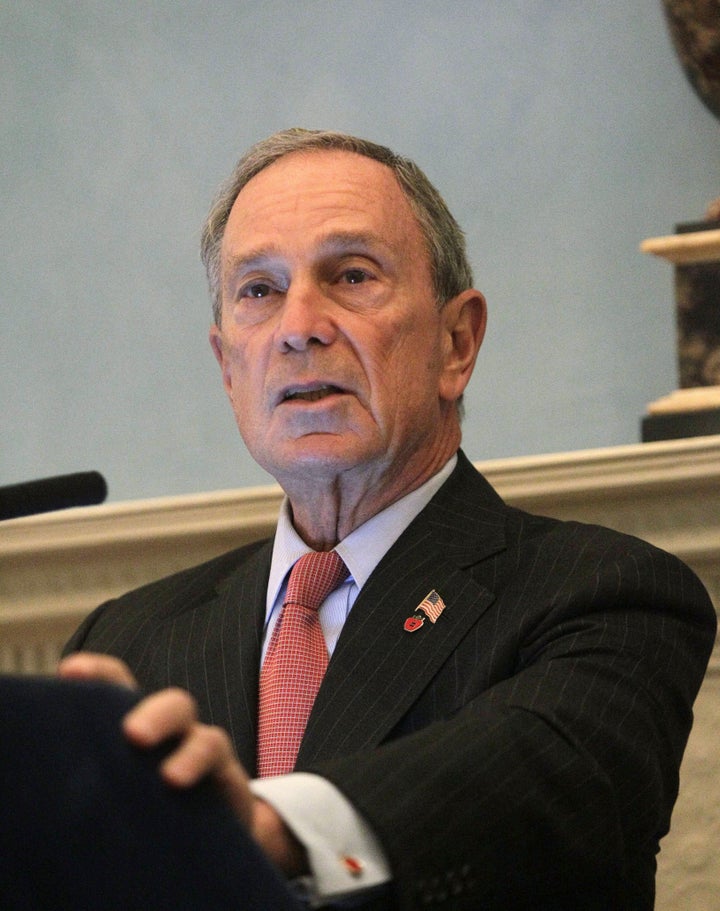 New York City Mayor Michael Bloomberg, co-chair of Mayors Against Illegal Guns, appeared on "Good Morning America" Wednesday to announce a new campaign to raise national awareness regarding flaws the coalition of 550 U.S. mayors sees in the federal system of background checks for firearm purchases.
Displaying a tally of the number of Americans killed with guns since January's Tucson, Ariz., shootings, the "National Drive to Fix Gun Checks" truck will spend two months driving across at least 25 states, Bloomberg said. That includes stops to meet with local leaders, law-enforcement officials and victims of gun violence -- the first in Newark on Wednesday afternoon at the New Jersey Performing Arts Center, for an event hosted by Mayor Cory Booker.
"Every day, 34 Americans are murdered with guns, and most of them are purchased or possessed illegally," Bloomberg said in a statement on Wednesday. "It is time for Washington to take action: since the Tucson shooting more than 1,300 people have been killed with guns in the United States and that number continues to grow."
The drive, which began Wednesday morning in New York City's Times Square, will be led by Omar Samaha, whose sister, Reema, was killed during the Virginia Tech shootings in April 2007. Samaha will join a handful of volunteers in collecting stories from people affected by gun violence, which will appear on the campaign's website.
Among the loopholes the gun control campaign says should be closed: Millions of records are missing from the National Instant Background Check System. The Virginia Tech shooter was able to purchase a firearm because his information was never submitted to the system, and though Congress passed legislation to improve it in 2007, the bill was underfunded and noncompliance penalties too weak. Almost four years later, 28 states and the District of Columbia still have fewer than 100 mental health records in the system.
And in many cases, guns can still be sold without background checks. Although federally-licensed gun dealers are required to conduct checks on prospective gun-buyers, "occasional sellers" dealing at gun shows or other informal venues are under no such obligation under current law.
Bloomberg's mayoral coalition is calling on Congress to ensure that the names of people ineligible to buy a gun (including felons, the mentally ill and domestic abusers) are kept in a single database, and to require that every would-be gun purchaser undergo a background check.
The petition has garnered more than 250,000 signatures since its website launched last month.
Support HuffPost
The Stakes Have Never Been Higher
Popular in the Community