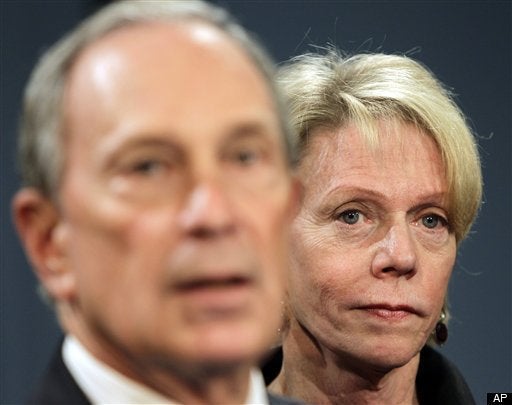 "It just goes to show they have no understanding whatsoever of what the job is," Bloomberg said on the John Gambling Show. "This is a management job."
Black stepped down from her role as Hearst Magazines Chairman to take the position. She has no previous experience in education.
"We have a phenomenally competent team of education professionals that have been built up over the years," Bloomberg said. "The real problem is how do you take all this money and all these people and all the needs and get them all together."
The mayor also defended his clandestine selection process.
"Nobody would talk to you about a job if it was in the public domain because it's too embarrassing to them if they don't get selected," Bloomberg said. "If you are going to interview people who are already working some place else, it leaves them in an impossible situation if they don't get picked with where they work now."
Black's appointment caused two top schools veterans to leave, and Bloomberg's selection drew tepid responses from city politicians. Here's what HuffPost bloggers have to say about the mayor's choice.
Popular in the Community