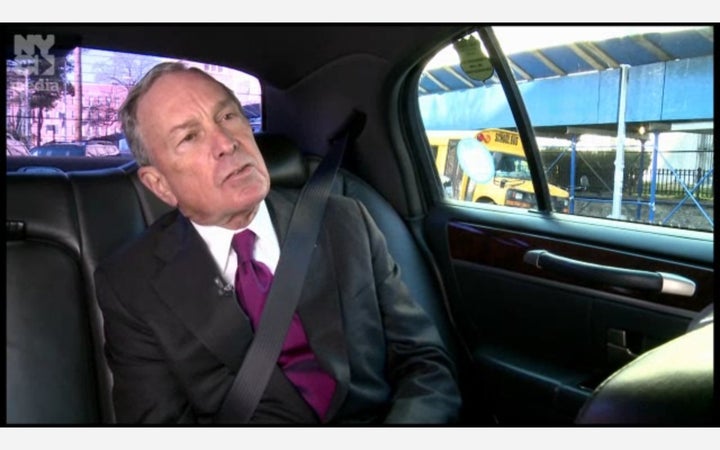 Mayor Bloomberg decided to spice up his annual State of the City address on Thursday by starting things off with this silly little video (and name drop some of his administration's big achievements from the year along the way).
The opener features Bloomberg hailing a livery cab to get him to the Bronx (his idea!), a ride that finds him bumping into various city officials using bike lanes, etc etc. The best moment by far is when former mayor Ed Koch stands at the entrance of the Ed Koch Queensboro Bridge yelling "Welcome to my bridge!"
Watch and chuckle (and/or cringe) along to the video below.