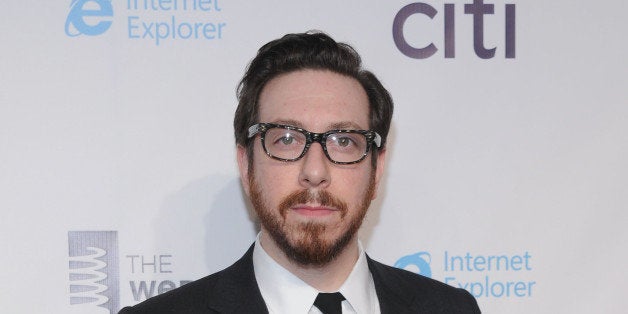 NEW YORK -- Bloomberg is parting ways with Josh Topolsky, less than a year after the digital editor joined to oversee its web expansion, according to sources familiar with the move.
Topolsky reportedly clashed with founder Michael Bloomberg over the website's direction. Bloomberg has taken a very active role in the company following his three terms as New York City mayor. He took the reins again as CEO in September 2014, and quickly made his presence felt around the office.
Capital's Joe Pompeo tweeted that Bloomberg and newish top editor John Micklethwait disagreed with Topolsky, Bloomberg Media Group CEO Justin Smith and Chief Content Officer Josh Tyrangiel on design decisions for the Bloomberg Business site, which launched in January.
Though word inside Bloomberg is that Topolsky had been fired by management after disputes over the homepage design, three principals involved suggested a more amicable split in statements after the news broke.

Topolsky, who will officially leave on July 17, said his team "built something for the future that I am absurdly proud of."

After discussions with top management, "it was clear that whatever I did next, I needed to do on my own," Topolsky said. "With nothing but love and admiration for the people I've had a chance to work with and to know, I know that time is right now."

Smith said Bloomberg Media "is already a significantly more influential brand because of" Topolsky's contributions in the launch of Bloomberg Business and Bloomberg Politics. And Micklethwait described Topolsky as "one of the most creative digital journalists that I have met."
The departure of Topolsky comes amid ongoing tensions between the company's budding web operation -- which manages Bloomberg Politics and Bloomberg Business -- and the Bloomberg News apparatus, which has traditionally fed the company's highly profitable, subscription-based terminal business.
A recent Politico Magazine story suggested an "identity crisis" within the company over seeking influence through consumer-friendly websites at the possible neglect of a terminal business that generates billions in profit.
The New York-based Bloomberg Politics, led by star hires Mark Halperin and John Heilemann, each of whom reportedly make $1 million a year, has so far had little impact on the political news cycle since its October launch. It has also marginalized Washington D.C. staffers and just lost its most visible writer, Dave Weigel.
Last month, a Bloomberg News reporter described a "climate of fear and mistrust" in the Washington bureau, a situation that Micklethwait recently dispatched Tyrangiel and another executive to try and rectify.
Calling all HuffPost superfans!
Sign up for membership to become a founding member and help shape HuffPost's next chapter