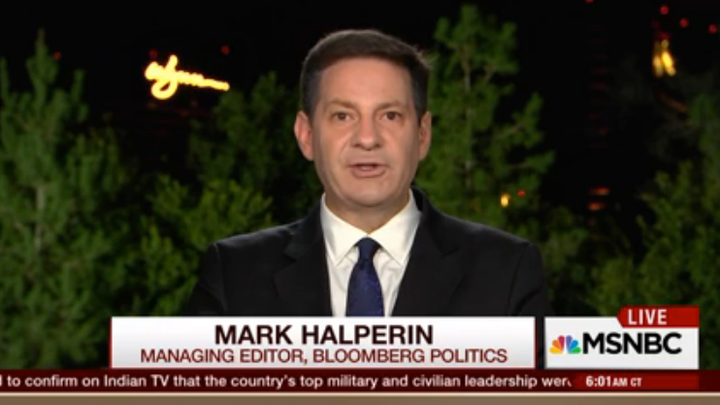 Former Secretary of State and presidential hopeful Hillary Clinton won Tuesday's Democratic primary debate, according to the panel on MSNBC's "Morning Joe."
The results of the debate weren't "even close," Bloomberg Politics Managing Editor Mark Halperin said on Wednesday.
"Hillary Clinton won the debate early on with her surprisingly aggressive attack on Sanders from the left on guns and from the right on capitalism," he said. "He was totally unprepared. He treated this like something he had done before. There is nothing like that stage and he wasn't close to ready and his people know that."
"It was Hillary Clinton's night," Steve Rattner, MSNBC economic analyst and Clinton fundraiser, added.
"There way only one person debating last night -- Hillary Clinton," contributor Mike Barnicle said, before co-anchor Willie Geist shot back "Bernie was there too, but Hillary won."
Watch the full clip from "Morning Joe" below:
Related
Popular in the Community