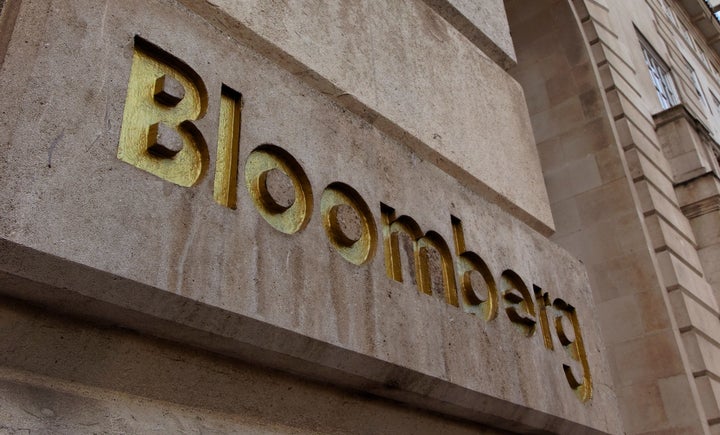 "By reconsidering its prior decision, the court recognized that there are countervailing constitutional interests that would be poorly served by unnecessarily compelling confidential sources to expose their contacts with the media," Bloomberg Editor-in-Chief John Micklethwait said in a statement.
"When the press's ability to talk to sources confidentially is restricted, transparency is lost and the public is deprived of news reporting on matters of significant public interest," he added.  
Judge Christopher S. Sontchi admitted he should have allowed Bloomberg to intervene in the case before Tuesday -- the deadline for creditors and debtors in the case to turn in declarations outlining contact with Bloomberg. He said existing disclosures would be destroyed by court personnel and that parties to the case -- including Bloomberg -- will be allowed to propose a more narrow order.
The judge handed down the original order, which media organizations decried as too broad, in response to several articles by Bloomberg reporter Jodi Xu Klein that the judge said contained confidential information about the case. Bloomberg asked to intervene in the case Tuesday, but the judge did not consider their motion before sources filed disclosures with the court.
While laws in many states protect reporters from having to divulge their sources, sources themselves do not have the same protections.
In support of Bloomberg, a coalition of media organizations led by the Reporters Committee for Freedom of the Press -- including The Associated Press, First Look Media, Gannett, The McClatchy Company, National Public Radio, Tribune Publishing and The Washington Post -- sent a letter to the judge earlier this week saying his order would have a chilling effect on sources' willingness to talk to reporters.
"While the court has a legitimate interest in examining a possible violation of its confidentiality order, we ask the court to take steps to ensure that it does not unnecessarily intrude into the constitutionally protected newsgathering activities of reporters," the letter read.
The Reporters Committee praised the judge's reversal Friday, but expressed concern about his continued effort to root out the source of leaks to Bloomberg
"The Reporters Committee opposes any attempt to seek a reporter's sources, particularly when covering matters of significant public interest like the bankruptcy and asset sale of a rare earth mining company that some believe has national security implications," the organization said in a statement.
Calling all HuffPost superfans!
Sign up for membership to become a founding member and help shape HuffPost's next chapter