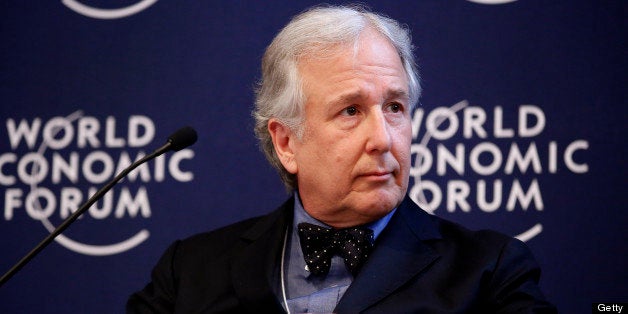 Bloomberg chief Matthew Winkler issued an apology on Monday for what he called an "inexcusable" error.
CNBC later reported that the scope of the terminal spying scandal reached beyond Wall Street, with a former Bloomberg employee telling the network that he accessed information about Federal Reserve chairman Ben Bernanke and former Treasury Secretary Tim Geithner.
Winkler apologized for allowing reporters to have greater access to the terminals than clients possessed. He wrote:
We are defined by our words -- and they applied to us when a Bloomberg LP customer expressed concern that Bloomberg News reporters had access to limited client information. Our client is right. Our reporters should not have access to any data considered proprietary. I am sorry they did. The error is inexcusable. Last month, we immediately changed our policy so that reporters now have no greater access to information than our customers have. Removing this access will have no effect on Bloomberg news-gathering.
Winkler described the kind of access reporters had. They could see when a user's login was created and accessed, "high-level types of user functions on an aggregated basis," and information about help desk inquiries. He then wrote that Bloomberg journalists did access the terminals at one point in time, which Winkler said was for "good reason." He wrote:
The recent complaints go to practices that are almost as old as Bloomberg News. Since the 1990s, some reporters have used the terminal to obtain, as the Washington Post reported, 'mundane' facts such as log-on information. There was good reason for this, as our reporters used to go to clients in the early days of the company and ask them what topics they wanted to see covered. Understanding how clients used the terminal was more important then. We still do that today, which is why we have feedback tabs on our news-related terminal functions.
Soon after news of the scandal broke, Bloomberg announced that it had cut off reporters' access to client log-in data.
REAL LIFE. REAL NEWS. REAL VOICES.
Help us tell more of the stories that matter from voices that too often remain unheard.
BEFORE YOU GO
PHOTO GALLERY
Michael Bloomberg Around Town