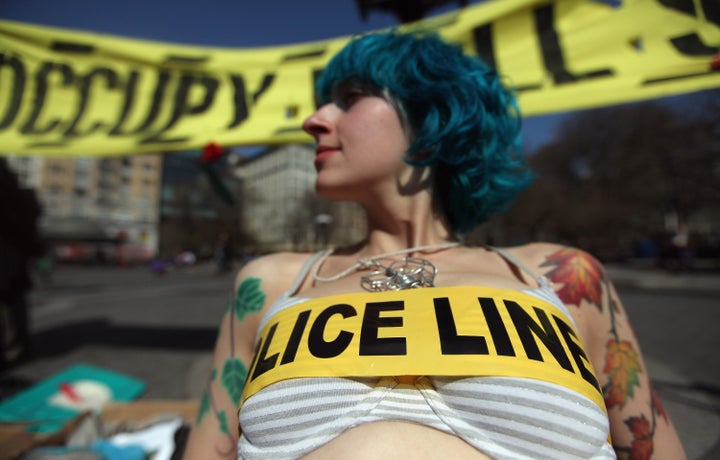 In response to the violent clashes between a resurgent Occupy movement and the NYPD this weekend, Mayor Michael Bloomberg showed little sympathy for the protesters, telling reporters Monday, "You want to get arrested? We'll accommodate you." He added, "If you have something, really, to say, that would be a great contribution, nobody can hear you when everybody's yelling and screaming and pushing and shoving."
Protesters, of whom there were an estimated 600-700 on hand, erected tents before police showed up, shoving their way into the crowd, tearing down the tents and clearing the park before setting up barricades.
One protester suffered a seizure during the chaos. Another had his head smashed into a window. Cops threw another woman by the neck onto the hood of a car. When all was over, a handful of protesters were charged with assaulting police officers.
Demonstrator Ed Needham, however, said any NYPD brutality helps their cause, telling Reuters, "Every time they use violence to put us down, it only increases the number of people that are empathetic to the cause. It adds fuel to the fire and draws attention to the movement. Mayor Bloomberg did us a big help last night in terms of fundraising." (And Occupy in New York needs fundraising.)
On Monday, two city councilmembers and longtime Occupy supporters, Ydanis Rodriguez and Jumaane Williams, denounced the NYPD's treatment of protesters during an Occupy rally in Union Square.
The protesters "are not terrorists, they are not enemies of the state," Williams said, according to The Wall Street Journal. "This park is to be used by the public. Occupy Wall Street is part of the public." He added: "What this is about — and let's be clear — is suppression of dissent."
Rodriguez and Williams said they're drafting a protesters' bill of rights
"There was a lot of excessive force used by the NYPD," said Rodriguez. "We believe that a protesters' bill of rights will send a clear definition of the responsibly of the NYPD."
Additionally, Councilman Stephen Levine called on Council Speaker Christine Quinn to hold a hearing to examine the conduct of the NYPD.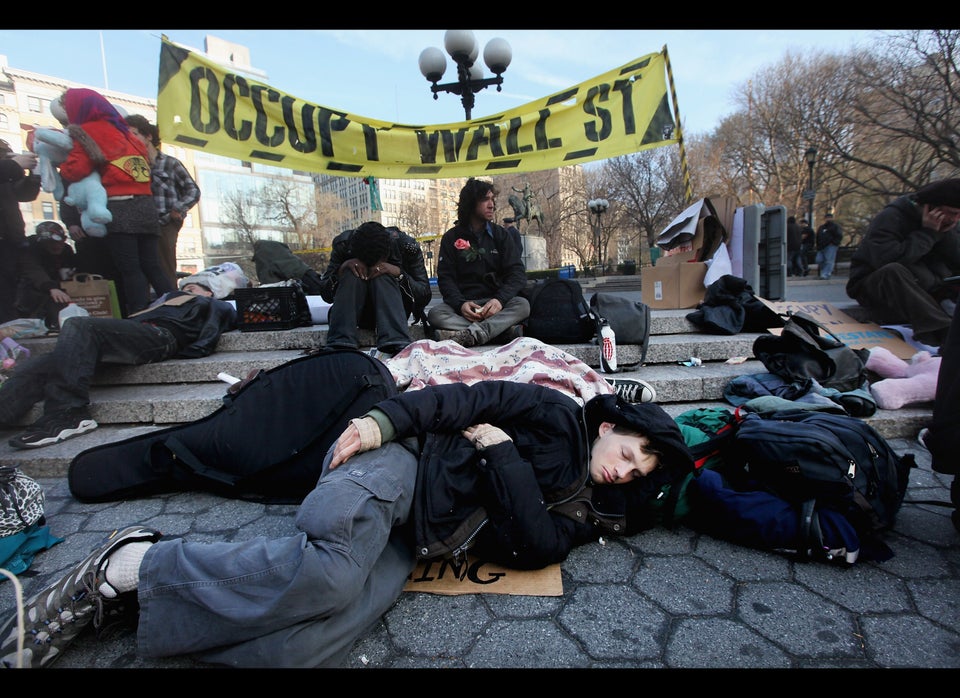 Occupy Wall Street Rally
Popular in the Community