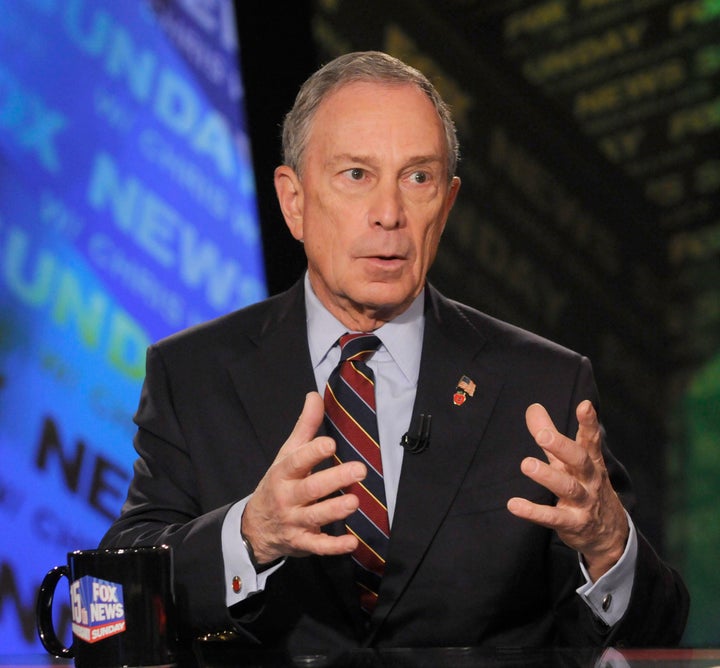 MANHATTAN -- Mayor Michael Bloomberg flip-flopped on perp walks Tuesday, blasting the practice as "outrageous" two months after saying he had no problem with them.
Bloomberg's sudden change came to light as he was discussing the crumbling case against former IMF Chief Dominique Strauss-Kahn, where the French politician was subjected to a humiliating gantlet of press photographers who snapped pictures of him in handcuffs.
"I've always thought that the perp walks were outrageous," the mayor told reporters in Brooklyn Tuesday, marking a drastic reversal in his position on the NYPD's long-standing tradition of walking high-profile suspects in handcuffs in front of reporters and cameras.
"They're not guilty until they're convicted and yet we villify them for the benefit of theater, for the circus," the mayor said.
"You know they did it in Roman times, too. It's nothing new," he added.
The stance marks a reversal from the mayor's position in May, when he defended the practice during a trip to Albany amidst steep criticism in the French media following Strauss-Kahn's arrest.
"I think it is humiliating, but if you don't want to do the perp walk, don't do the crime," he said then, according to the New York Post. "I don't have a lot of sympathy for that."
He went on to say, "our judicial system works when the public can see the alleged perpetrators."
But Bloomberg also said that it would be a "really sad thing" if someone who's perp-walked turned out not to be guilty. He said in that case, according to the Post, "society really should look in the mirror and say, 'You know, we'd better be more careful next time.'"
The Post reported Tuesday that prosecutors are expected to drop charges against Strauss-Kahn on or before his next court date.
Strauss-Kahn was released without bail Friday as questions emerged about the credibility of the Midtown hotel maid who accused Strauss-Kahn of sexually assaulted her.
Bloomberg also railed against the press Tuesday for rushing to judgment about Strauss-Kahn.
"In all fairness, it is the press that in this case created the DSK phenomenon," the mayor told reporters.
"This is another one of those examples of the press making a big deal," said Bloomberg, who said that sometime reporters "rush to judgment in the 24-hour news cycle."
"Sometimes mistakes will be made. And it's very hard to put somebody's reputation back in the box," he said.
Still, Bloomberg defended Manhattan District Attorney Cy Vance, who has come under fire in recent weeks for losing a string of high-profile cases.
Bloomberg said Vance had limited options in light of the fact that Strauss-Kahn's accuser came forward as he was headed to catch a flight.
"He didn't have much choice but to rush to do something," said the mayor, who added that Vance is "turning out to be a very good district attorney."
Calling all HuffPost superfans!
Sign up for membership to become a founding member and help shape HuffPost's next chapter