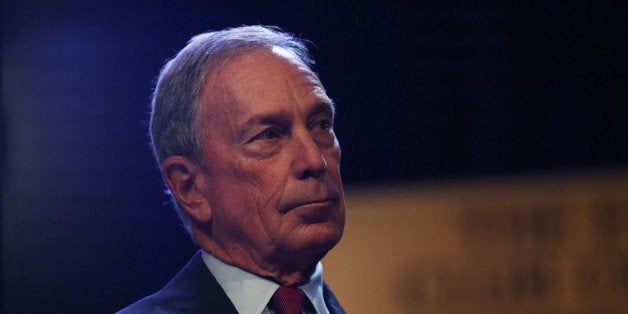 It took several attempts to completely read the compelling New York Times series on homelessness in New York City that featured 11-year-old Dasani. Every time I began to read about Dasani's life, I pictured my own daughters -- ages 11, 12, 13 and 14 -- in her situation. I wanted to know Dasani's story. I needed to know Dasani's story. But I just couldn't bring myself to listen too long without being overwhelmed with despair, frustration, and yes, even a little righteous anger.
Dasani's story forced me, as it forced many of us, to look introspectively. Who are the Dasani's in my community? And what am I doing to support, encourage and help? Dasani's story, while specific to NYC, is uniquely replicated around the United States, impacting every community.
The single mom with three kids who all live in the broken-down car parked on the street. The teenager who couch-surfs at friends. The family strapped with medical bills who is forced out of their home. The college student who lives in a tent, unable to pay for both school and housing.
But the article wasn't about these situations. It was about Dasani. Dasani's life. Dasani's struggles. Dasani's story.
And that story caught our attention. If for only a moment, amid the hustle and bustle of the holiday season, we paused and listened to her story.
Her story also caught the attention of New York City's outgoing Mayor Michael Bloomberg. Maybe it's his position, or his platform. Or maybe it's just his access to media. But when Blomberg talks, people take note.
That's just the way God works?
Well, actually yes. Bloomberg's right.
That is just the way God works.
Except. Except not in the way Bloomberg meant -- or at least the way I think Bloomberg meant.
Some are lucky, and some aren't. It's true. I've often pondered the reality that I was born into a middle-class, white, educated family who loved, supported, and encouraged me. My life was built on family traditions, extra-curricular activities with my parents as leaders and coaches, quality schools, international exchange opportunities, and a college education.
But what of the woman born on the same day, in the same year, in Dasani's neighborhood? Or halfway across the world in a war- and famine-torn country? Family traditions consisted of searching daily for enough food to survive. Extra-curricular activities meant caring for younger siblings when parents tried, again, to get a job. Quality schools... international exchanges... college -- those pipe dreams were hardly on the radar when day-to-day survival wasn't guaranteed.
Some are lucky, and some aren't.
I was reminded of that this semester teaching Freshman Composition at McPherson College in Kansas. I shared with my students about a surprising visitor on my doorstep the night before, ringing the bell at 3:30 a.m. I thought one of our cats had been hit in the street. "THAT was your first thought when your doorbell was ringing at 3:30 a.m., Ms. Marble??!!" my students asked incredulously.
"You've got a great life Ms. Marble if all you've got to worry about at 3:30 in the morning when someone's standing at your door is a run-over cat."
I nodded, looking at their shocked faces -- students from a variety of backgrounds and situations, some from lives I cannot even begin to imagine -- listening to murmurings of their 3:30 a.m. doorbell ringings involving shootings, police, raids. I knew, some are lucky and some aren't.
Bloomberg was right about God too.
God works in such a way as to expect us to work against the injustices, the travesties, the unluckiness. We are called to respond to these wrongs -- to the story of Dasani, and the thousands of stories like hers -- with compassion, justice, and mercy. We are the bringers and realizers of God's kingdom. He has entrusted us with manifesting his ways, his hope, his justice in the world.
That's just the way God works.
If you look at scripture, you don't have to look very long before coming across Matthew 25:40, "Truly I tell you, just as you did it to one of the least of these who are members of my family, you did it to me." And then there's Jesus' command to love our neighbor like ourself. We read these scriptures. We memorize these scriptures. But do we act on these scriptures? It seems somehow they have lost their impact. Maybe they've become too familiar to nudge us out of comfortable routines, complacent responses, our lucky lives.
But hear this. "This is what the LORD Almighty says: 'Administer true justice; show mercy and compassion to one another.'" and "Woe to those who make unjust laws, to those who issue oppressive decrees, to deprive the poor of their rights and withhold justice from the oppressed of my people, making widows their prey and robbing the fatherless."
This is hardly the voice of comfort, complacency and luck. This places the injustices, the travesties, the unluckiness on our shoulders. We are to do something about them. We are to respond in righteous anger. We are to act.
A wise sage once wrote, "Sometimes I would like to ask God why He allows poverty, suffering, and injustice when He could do something about it." "Well, why don't you ask Him?" "Because I'm afraid He would ask me the same question."
Our lucky lives aren't for our own comfort or pride or greed. They're to make a difference. To impact lives. To help write new stories for kids like Dasani.
Because after all, that's just the way God works.
REAL LIFE. REAL NEWS. REAL VOICES.
Help us tell more of the stories that matter from voices that too often remain unheard.