The New York Post reports today that Mayor Bloomberg is buying a Georgian mansion in Southampton, New York for $20 million (less than 1/100 of a percent of the mayor's net value).
The Ballyshear Estate, on a 35-acre spread in the Shinnecock Hills, was designed in 1913 by famed architect F. Burrall Hoffman Jr. for Charles Blair Macdonald, the man credited for building the first 18- hole golf course in the United States.
The 11 bedroom, 8.5 bathroom manse is nestled in gardens designed by none other than Central and Prospect Park mastermind Frederick Law Olmstead, and overlooks the Peconic Bay. At 22,000 square feet it features 'black and white marbled floors and stately paneled libraries', the Post reports.
Curbed noticed the Ballyshear hit the market back in April at $22.5 million.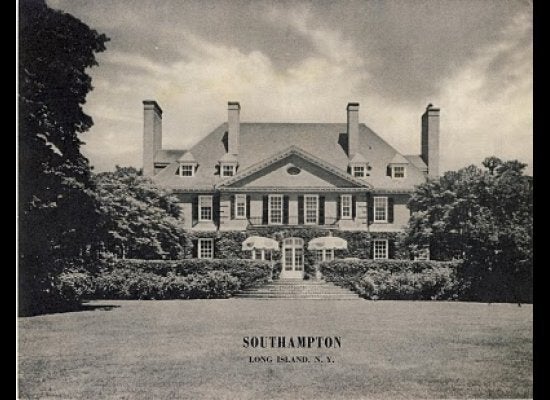 Gallery
Popular in the Community