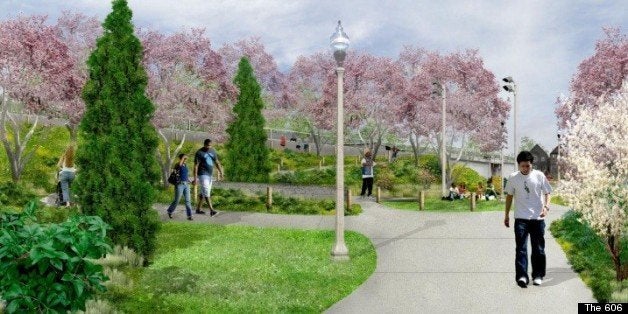 The Bloomingdale Trail, we hardly knew ye.
(See design proposals of The 606 below.)
"I have to confess, I didn't immediately get it," said Chicago's Deputy Mayor Steve Koch.
"When it was first presented, we all sort of went, 'huh?' said White.
"And then when it's explained to you, it makes an enormous amount of sense," said Koch. "I think it's an identifier for the whole system."
According to the final design plans obtained by Chicago Tonight, the nearly three-mile system will include ground-level neighborhood parks, landscaping, public art and even an observatory, designed by the Adler Planetarium.
The proposed greenway stretches 2.7 miles along the abandoned tracks once used by the Bloomingdale Line (and later Soo Line Railroad) running along Bloomingdale Avenue just north of North Avenue. The project connects the Bucktown, Wicker Park, Logan Square, and Humboldt Park neighborhoods on Chicago's Northwest Side.
Proposed construction is said to be starting sometime this summer. Its first phase is set to open in fall of 2014.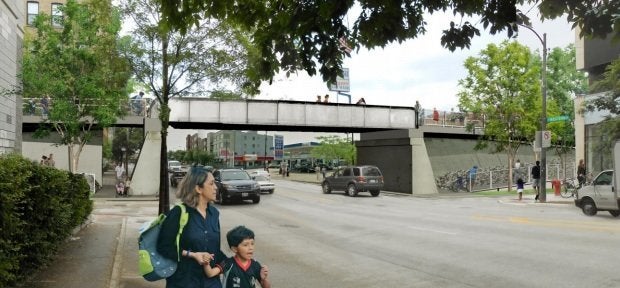 The Bloomingdale Trail Is Now 'The 606'
Popular in the Community