Bloomsday 2010 is being celebrated around the world today as fans come together to appreciate James Joyce's classic novel "Ulysses." The book, widely considered to be one of the greatest modern novels ever written, takes place over the span of just one day -- June 16, 1904 -- and follows the musings and adventures of two men living in Dublin, Leopold Bloom and Stephen Dedalus.
Fans are particularly joyous in celebrating Joyce's masterpiece not only because of the book's importance but because the book at its essence celebrates life itself as it is, especially in Bloom's wife Molly's soliloquy. Below, we've gathered a few of our favorite quotations from the book -- feel free to let us know yours in the comments section below! Check out how people are celebrating Bloomsday in Dublin and around the world in the slideshow that follows, and if you have any pictures from your own celebration, let us know by clicking the "Add a Slide" button!
Stately, plump Buck Mulligan came from the stairhead, bearing a bowl of lather on which a mirror and a razor lay crossed. A yellow dressinggown, ungirdled, was sustained gently behind him on the mild morning air. He held the bowl aloft and intoned: - Introibo ad altare Dei.
Mr Leopold Bloom ate with relish the inner organs of beasts and fowls. He liked thick giblet soup, nutty gizzards, a stuffed roast heart, liver slices fried with crustcrumbs, fried hencod's roes. Most of all he liked grilled mutton kidneys which gave to his palate a fine tang of faintly scented urine.
A nation is the same people living in the same place.
... and how he kissed me under the Moorish wall and I thought well as well him as another and then I asked him with my eyes to ask again yes and then he asked me would I yes to say yes my mountain flower and first I put my arms around him yes and drew him down to me so he could feel my breasts all perfume yes and his heart was going like mad and yes I said yes I will Yes.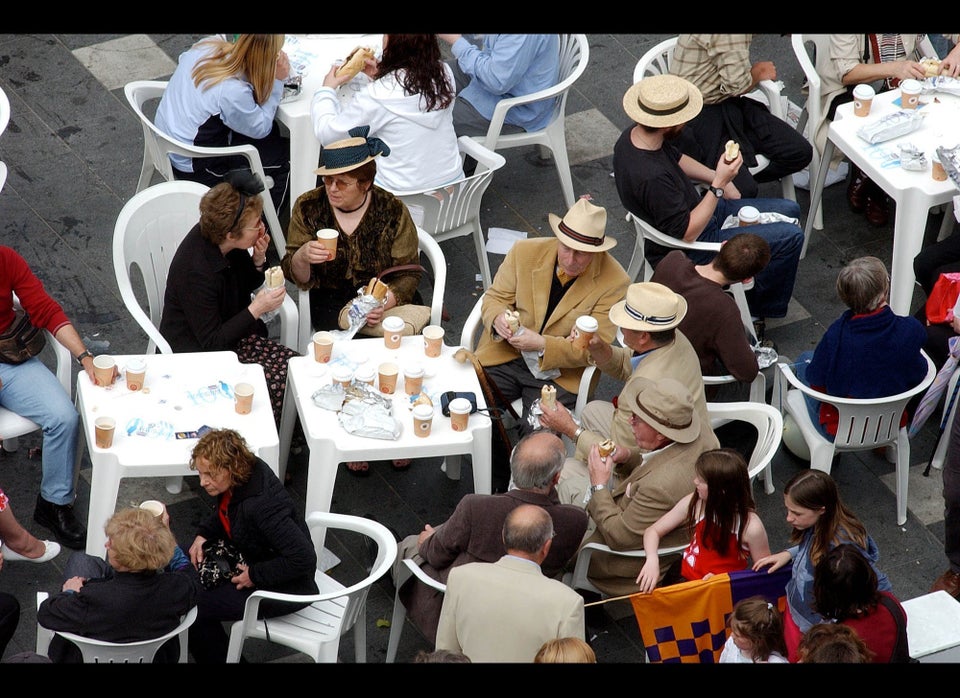 Popular in the Community