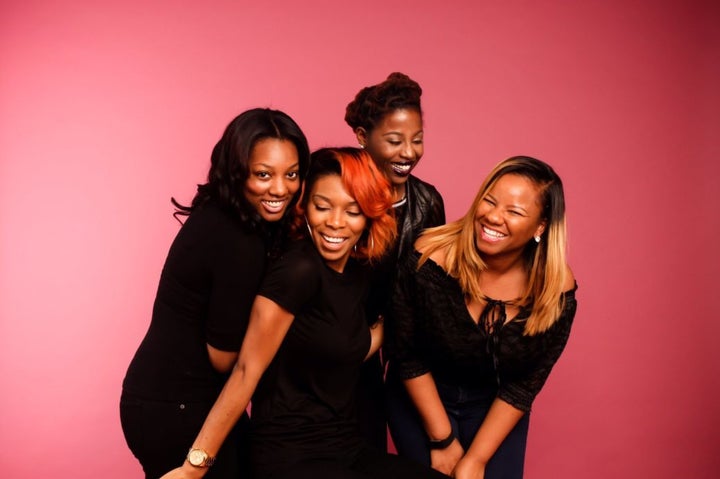 Apple, Uber, Netflix -- the world's most disruptive companies have made such a substantial impact because they filled a need through innovation and strategy.
Diamonde Williamson, the founder of Blossom, is taking the same approach to change the narrative of multicultural women in the media.
Blossom is a breath of fresh air in a world where a new ratchet reality show pops up nearly every month. Through the digital television platform, Diamonde and her team creates impactful content to empower women of color. This content includes short films, web series, think pieces, feature films, docu-series, indie shorts, features and more that tackles every topic under the sun including current events, politics, sports, and the authentic lifestyle of multicultural women.
Diamonde is no newbie to the television industry. She's worked as a producer on popular shows including Iylana Fix My Life, Chrissy Knows Best and Selling It In The ATL prior to venturing on her own. After she found herself growing tired of working in reality TV, she knew she wanted to create programming that embodied love instead of drama.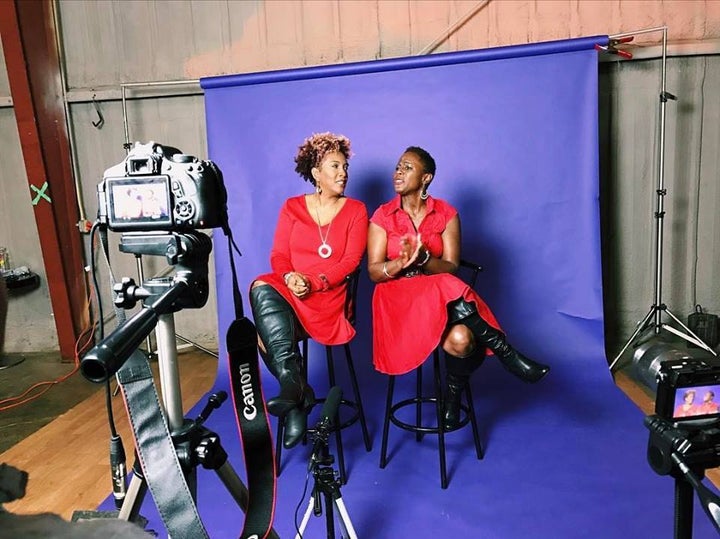 She created Blossom in 2016 after mainstream media denied her opportunities to make content that reflected multidimensional women of color. Diamonde built the subscription-based platform from the ground up and carefully selected a team of other multicultural women who would help execute her vision. She keeps a tight-knit Operations Team of less than 10 people, but the Original Productions Team consists of 30+ content creators and she's always open to more.
Diamonde acknowledges two major problems that Blossom is solving. "First, women of color who are actually living the stories the media and entertainment consistently portray, never get to tell their own stories. Blossom provides them with a platform. And second, women of color also deserve to watch more realistic experiences of themselves played on television."
As the Founder and President of Special Projects + Programming, Diamonde wears many hats. She's responsible for content development and programming, marketing and brand strategy, social media, partnerships, legal, and the overall structure of the platform. Diamonde oversees every single piece of the business while giving her team creative control to produce programming that reflects the unique journey of multicultural womanhood.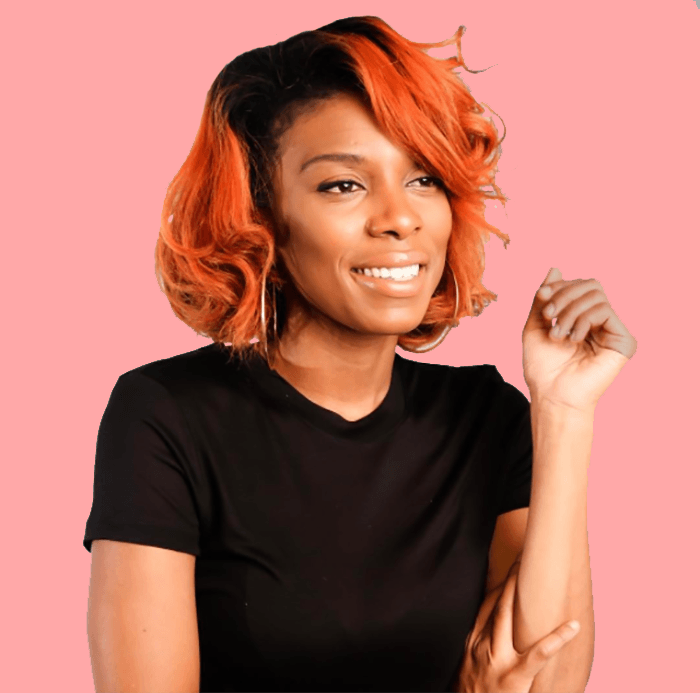 Even as a child, Diamonde knew she was destined for greatness.
"I never played small. At one point I wanted to be an interior designer and have my own show on HGTV. I also wanted to be a painter and would tell my mom that I wanted to be the next Picasso," she says. "Whatever I wanted to do, I wanted to be great at it."
Diamonde attributes her hustle and networking skills to her upbringing. The Oklahoma native was the only child and her dad was in the Navy so they moved around often. These circumstances made her be able to build relationships and connect with people of diverse backgrounds -- a skill that has served her career well. In addition, Diamonde's grandmother was an entrepreneur and motivated her to create her own opportunities.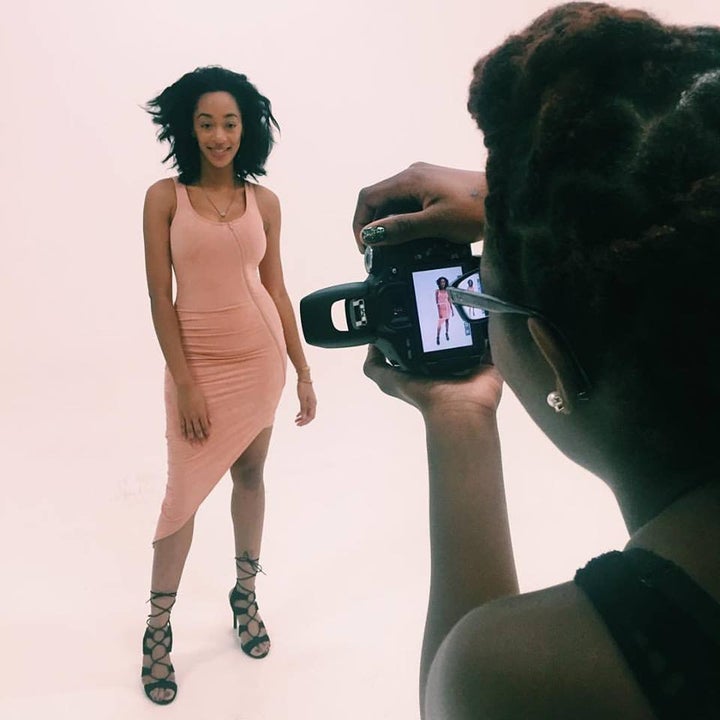 One of the biggest lessons that everyone can learn from Diamonde is the importance of originality and being ok with what may seem as a "failure." Prior to launching Blossom, she tried to pitch feel-good TV programming to major networks but was rejected many times.
"No means nothing," she says. "I don't believe in failing because even if I fall, I'm determined to figure it out. I've never been one to let "no" stop me so God gave me the vision to just do it myself."
She continues, "You need the idea and the passion. But eventually you have to graduate from a dreamer to a doer."
The Blossom team has this same drive and confidence, along with originality and a track record of execution. Diamonde looks for content creators who have big ideas and can create without limitations.
"I tell my team, if you have an idea just do it. Just write it down and then we'll figure it out."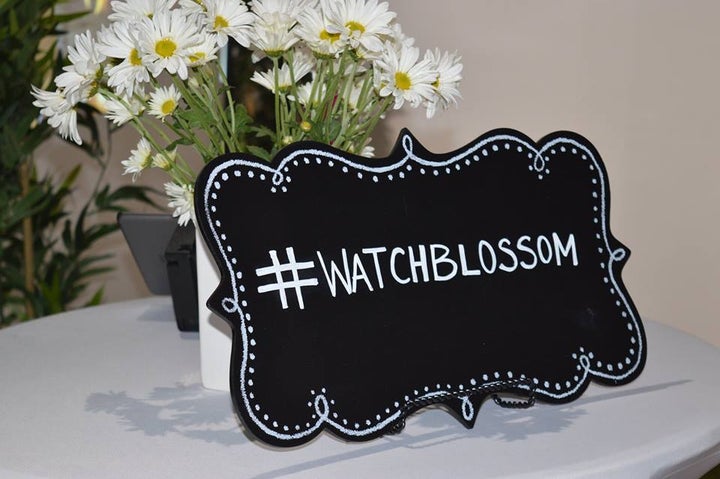 Diamonde has big dreams for Blossom. By the end of 2017, she hopes to house 500 pieces of content. She envisions her business being a digital television destination that shares the experience of women of color in every sector of their life -- from home to travel to sexual identity to health to political awareness to economics. She hopes it creates a shift and transforms the way people think and live.
"What's most important to me is to connect with those people who don't have access to these types of experiences," she says. "Content opens up a world, but if the world you're open to is limited to VHI, you may be considering that you need Red Bottoms to win. But if you see a young girl with a business who is challenging herself, you may be more inspired."
This representation matters. As the world saw in the groundbreaking film Hidden Figures, when Black women see themselves in other people, it gives them the initiative to think beyond what they know.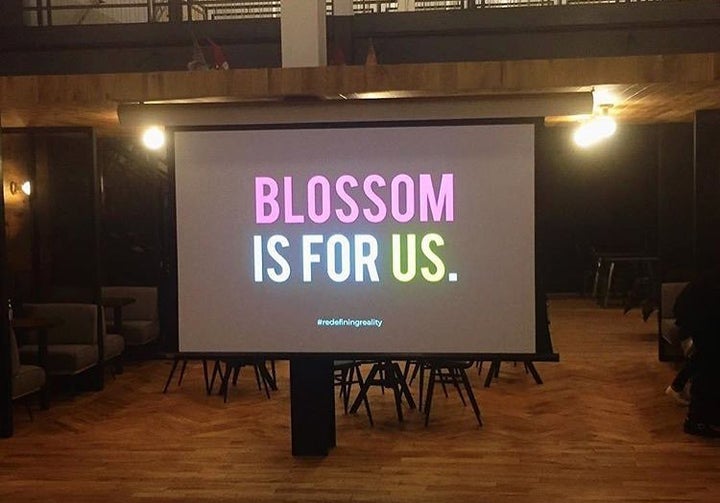 Diamonde is #blackgirlmagic personified. Through Blossom she's encouraging people, especially women of color, to live their truth and tell their stories.
"We have to create our own rules and break the standards that other people created for us."
Blossom is breaking barriers and redefining reality - showing that the future is female in various shades of brown.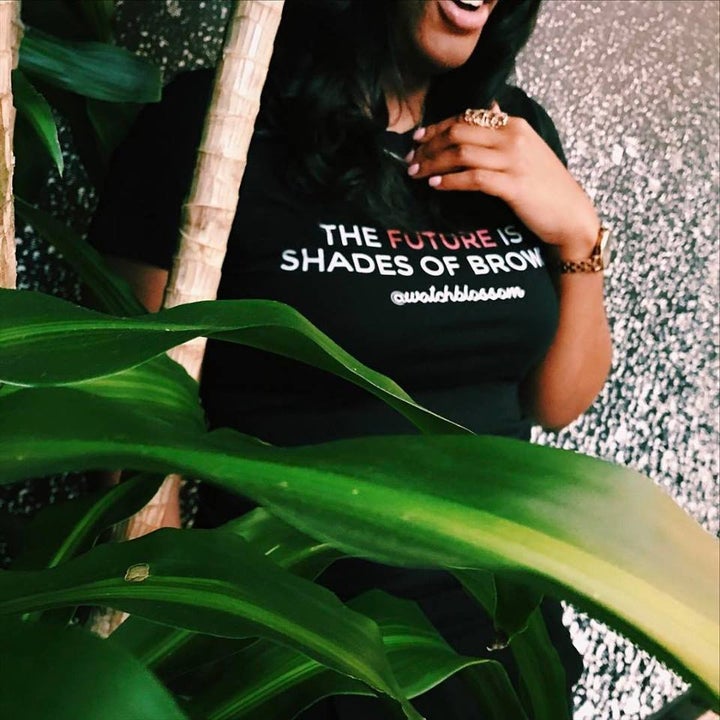 Lifestyle blogger and published author Teyonna Ridgeway is dedicated to helping people recognize their beauty and unleash their brilliance. By day the Atlanta native works in social media marketing, and by night she drops gems about career, travel, faith and life as a Millennial on BecomingBrilliance.com. She also makes homemade natural body butters and sugar scrubs through her Etsy shop, Gail's Goods. Follow her on Twitter or Instagram@TeyonnaLanez.
Popular in the Community