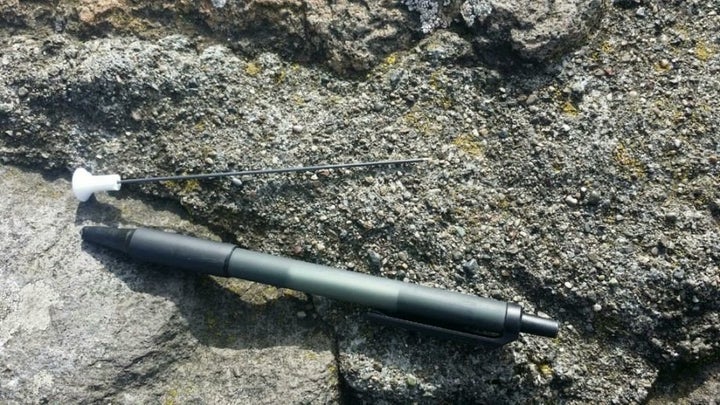 A walk along San Francisco's Golden Gate Bridge turned frightening for two tourists after they were reportedly struck with 5-inch blow darts.
A California Highway Patrol officer was flagged down Friday afternoon by a man who had been hit in his thigh, the San Francisco Chronicle reported.
The dart had sunk about two inches into the man's skin.
As emergency personnel were evaluating him, another woman approached them and said she was hit by an identical dart in her knee, the Chronicle reported.
"It was definitely one of those situations where you... wonder why would somebody do this," CHP spokesman Andrew Barclay told the Los Angeles Times. "It is really just reckless, careless; there's no purpose to fire those darts... without the intention of harming somebody."
Authorities believe the attacks were random and that the assailant may have fired the darts from a passing vehicle, because both victims were on the same side of the bridge and near a traffic artery when they were hit.
The man and woman were evaluated at the scene and released. The darts have been taken as evidence and will be tested for any harmful chemicals, reported the Times and the Chronicle.
REAL LIFE. REAL NEWS. REAL VOICES.
Help us tell more of the stories that matter from voices that too often remain unheard.