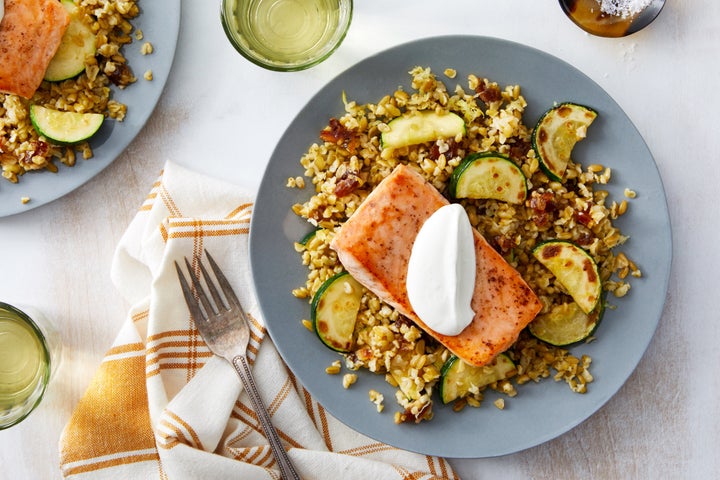 Moving forward Blue Apron subscribers will see two recipes from each weekly two-person menu marked "Mediterranean Diet" recipes. The Mediterranean diet was voted the best overall diet in 2018 because of its proven ability to boost longevity and help prevent a number of chronic diseases. The diet emphasizes plant-first foods like fruits and vegetables, whole grains, legumes, and nuts, as well as healthy fats such as olive oil, and low-fat proteins such as poultry and fish.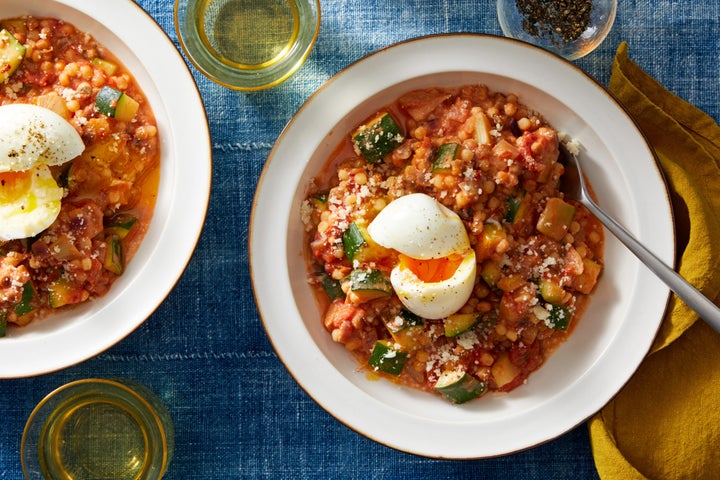 For Blue Apron beginners, the service has two-person and four-person family plans to choose from, with options from two to four recipes per week, starting at $48 a week. From Blue Apron's selection of weekly recipes (including vegetarian recipes, 30-minute meals and customer favorites) you choose which ones you want, and then everything for those meals is shipped to you in perfectly-proportioned packages with step-by-step instructions.
Unlike the Blue Apron's Whole 30 meal kits, the Mediterranean diet meals aren't a temporary offering ― they're here to stay. However, keep in mind the one ingredient that doesn't come in your meal kits is olive oil, so stock up on your favorite brand.
HuffPost may receive a share from purchases made via links on this page.