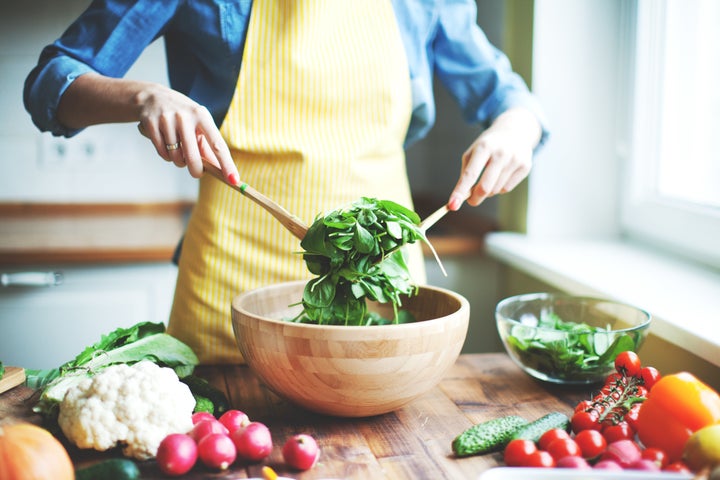 If your New Year's resolution is to eat cleaner and healthier, the challenge just got a little bit easier.
Meal kit delivery service Blue Apron is partnering with the trendy clean-eating experts at Whole30 to create eight weeks of Whole30-approved recipes delivered right to your doorstep.
During the weeks of Jan. 8 to Feb. 26, Blue Apron subscribers will see two recipes from each weekly two-person menu marked "Whole30" recipes. If you're not familiar with Whole30′s spiel, it's an ultra-strict meal plan that emphasizes whole foods while banning sugar, alcohol, grains, legumes, soy and dairy. Basically, you're left eating lean proteins and lots (and lots and lots) of veggies.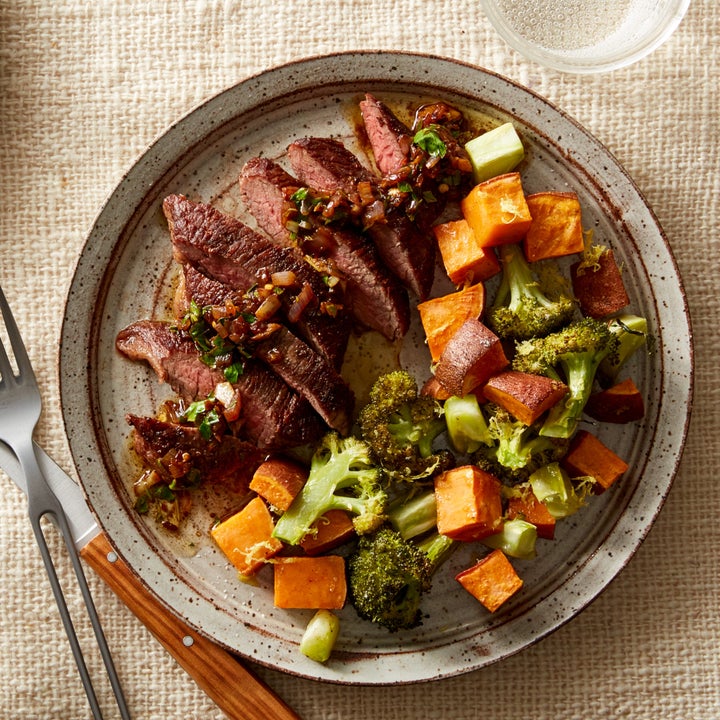 Blue Apron's own chefs crafted the meals to help consumers keep their healthy eating New Year's Resolutions. "These simple, satisfying recipes are designed to help customers kick off the new year with a clean plate," according to a spokesperson with the brand.
For Blue Apron novices, the services have two-person and four-person family plans to choose from, with options from two to four recipes per week, starting at $48 a week. From Blue Apron's selection of weekly recipes (including vegetarian recipes) you choose which ones you want, and then everything you need for those meals is shipped to you in perfectly-proportioned packages with step-by-step instructions.
For all of its ease, however, meal delivery kits do produce a lot of food and packaging waste (though the company has made significant steps to make its packaging recyclable and even returnable), and ― speaking from experience ― the meals can be a bit time consuming.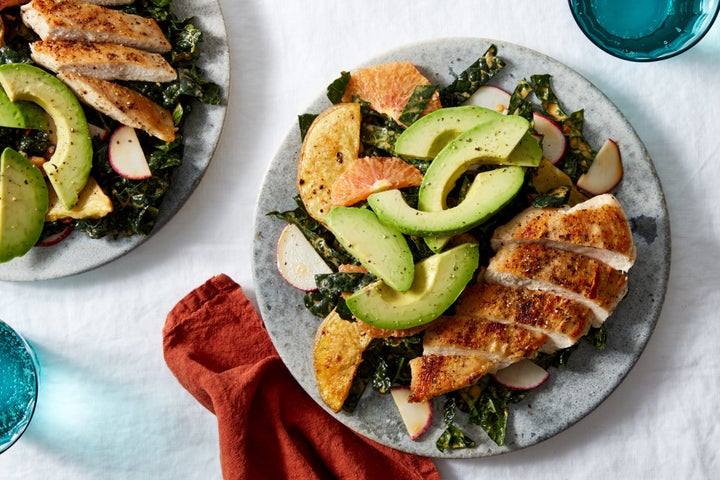 But, for strict diets like Whole30, the ease of having a weekly supply of fresh, approved ingredients on-hand can certainly take the stress out of weeknight dinners and cut meal prep time that might be spent reading the ingredients list of everything in your pantry.
HuffPost may receive a share from purchases made via links on this page.
Popular in the Community