HuffPost may receive a share from purchases made via links on this page.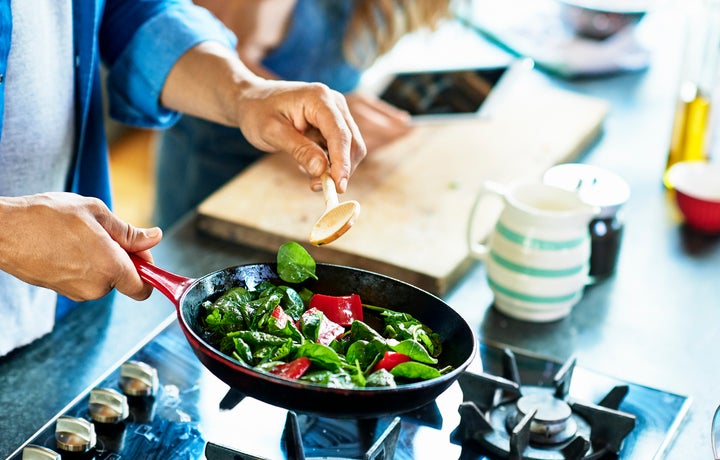 Beginning Sept. 3 and lasting through the end of the month, Blue Apron subscribers will be able to choose from three Whole30 recipes each week to have delivered to their doorstep. It's the second time the two brands have partnered to make Whole30 recipes and at-home meals more accessible to consumers, a move Whole30 co-creator and CEO Melissa Hartwig says is a no-brainer.
"The first Blue Apron partnership we launched in January was one of the most popular in the history of Whole30," Hartwig told HuffPost. "Blue Apron makes doing the Whole30 easier, tastier, and more accessible than ever, and they've risen to the challenge of working within the Whole30 program rules with delicious meals that add variety and excitement to your normal Whole30 dinner routine."
If you're unfamiliar with Whole30, it's a strict 30-day diet that emphasizes whole foods, while banning sugar, alcohol, grains, legumes, soy and dairy. You're basically left with lean proteins and veggies — lots of both.
Whole30 alumni know that meal planning, building a Whole30 shopping list and food prep are the most time consuming and complicated parts of sticking to Whole30′s rules. It's what Blue Apron's pre-portioned and pre-packed meal boxes claim to fix with handcrafted Whole30-approved recipes like Mediterranean salmon with sautéed kale and zucchini, pork fried cauliflower rice with cabbage and sweet peppers, and chicken piccata with roasted broccoli and mashed potatoes. Hungry yet?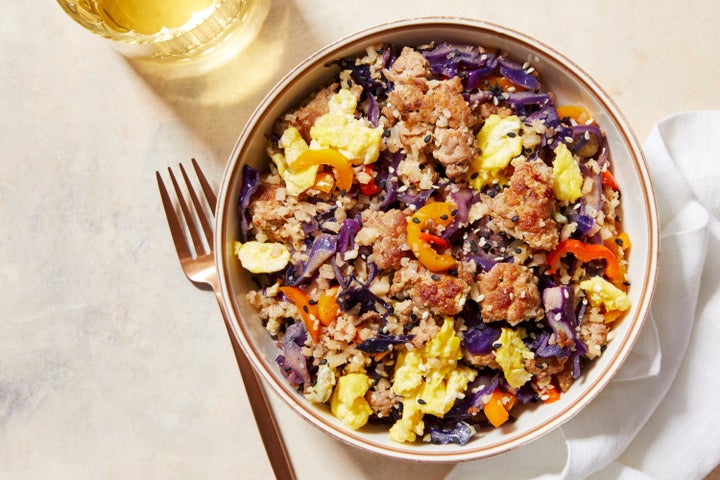 "September is the new New Year," Hartwig says of the decision to relaunch the Blue Apron partnership. "Summer vacations are over, families are back into the school routine, and people are ready to recommit to their health before the holiday season is upon us."
If you're new to Blue Apron, it's one of several meal kit services out there, but it is the only one that offers Whole30-approved dishes. You can choose one-time deliveries, or weekly recurring ones for two-person or four-person meal plans. Once you've chosen the recipes you want, all of the ingredients you need are shipped in perfectly-proportioned, recyclable packages with step-by-step instructions. Plus, new customers can get $60 off the September Whole30 Meal Plan.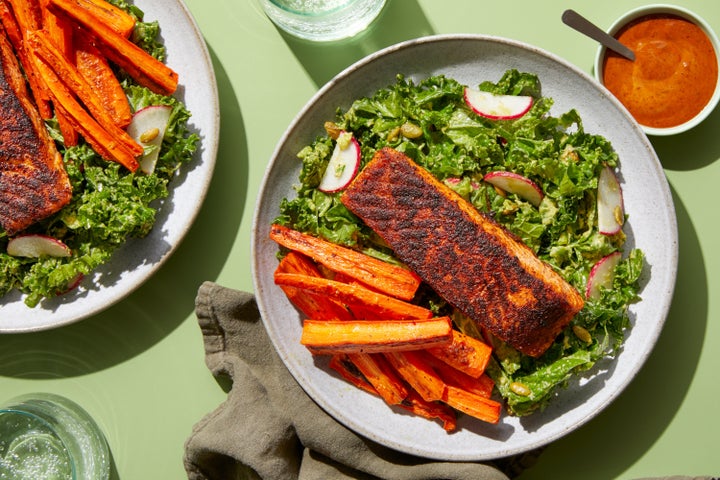 Though there are some valid complaints about Blue Apron's amount of product packaging and lengthy meal prep times, there's no doubt it's a smart solution for Whole30 first-timers who aren't sure how to start the 30-day diet. The ease of having a weekly supply of fresh, approved ingredients on hand takes the stress out of weeknight dinners and slashes meal prep time that might otherwise be spent reading the ingredients label on everything in your cabinet.