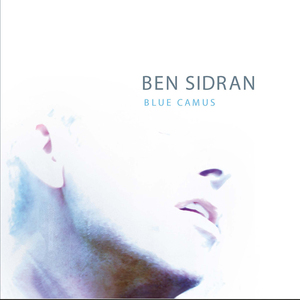 A Conversation with Ben Sidran
Mike Ragogna: Ben, Blue Camus is your thirty-first album. From your perspective, what did you achieve on this album that you didn't on the previous thirty?
BS: On the one hand, every record is like a child; you love them all and wish them the best. I love this one because it has a combination of great grooves and intellectual investigation that just doesn't happen these days, if it ever did. But I've always admired jazz musicians for their global perspective; they tend to be improvisers in not just their music lives but in their lives in general, and so they read, they think, they talk about ideas. This CD captures this.
MR: In 2012, you released Don't Cry For No Hipster to your usual critical acclaim, good sales and successful tour. As you're moving forward creatively with Blue Camus, what do you notice is changing in the creative and, I'll say it, also business process?
BS: Obviously, the recording business is at the end of a long ten-year slide, moving away from physical product to streaming and subscription models. So the business of the business is changing dramatically and relentlessly. From a creative perspective, nothing changes. I wake up in the morning and try to deal with the problems in front of me, whether they're musical or personal or just intellectual. Then, a little further down the road, I always look forward to going out and playing gigs with my friends. It's like boys night out. It's one of the payoffs of doing the work.
MR: Would you please give us the tour of the album, like how it was mapped out creatively, what your favorites are for whatever reasons, and what is the big or holistic statement that it's making?
BS: Every album is the same and every album is different. The process of recording always involves solving the problems at hand, and each time, the problems are different. This time it was a matter of fitting brief philosophical narratives into free form grooves in a way that the listener hears the whole thing as a series of songs, emotions, movements, colors. From my point of view, every album I make is exactly that: an album. I try to make the sequence and the material flow so that the experience of listening to it is cumulative. Of course, that is not the current fashion. Today it's all about singles and nobody cares where in the album sequence you might find Bruno Mars' "Uptown Funk." I don't even know if it's on a physical album or just on the streaming services, where sequence is irrelevant. But I have the luxury of thinking about these things.
The holistic statement, if there is one, is about living a human-scale life in our modern world, which most people would agree is out of control with technology, ambition, cynicism and just plain cash. Referencing the existential philosopher Albert Camus in the song "Blue Camus" is a reference to his search for meaning--even just feeling­--in the modern world. This is a problem we all face; we eat without tasting, look without seeing, listen without hearing. We are not in our bodies and so we often feel lost or disconnected. Music is one of the great emotional anchors in our lives so it's natural to try to set up a nice groove and welcome the listener to check it out: "If you don't say what you want, want what you say, you're just hanging in the cut between avant and passe..." is the relevant line.
The song "A is For Alligator" pretends to be a children's song but is really about capitalism. Is it really possible to let the alligator play in the bathtub? Of course not; the alligator will eat you, or you will eat it. Capitalism. I dedicate it to George Orwell because Animal Farm used the same structural conceit.
There are also some nostalgic hipster moments like "Dee's Dilemma," an obscure jazz song from the '60s updated with a Crusader's kind of funk groove. The point being, I have not forgotten the music I loved fifty years ago; I am still a witness to the execution and I find some comfort in knowing that you stand for something or you'll fall for anything.
"There Used to Be Bees" is an instrumental meant to capture the motion and wonder of watching bees in my garden and then suddenly grasping the inevitable moment that's coming when, as there will be with frogs and elephants and so many other species that human's have no time or respect for, they will be no more. Again, a human scale perspective. Bees are just trying to make a living, not a killing. People can learn from that.
"The King of Harlem" is based on the Federico Garcia Lorca poem "Poet In New York." I wrote it several years ago when I was asked to participate in the celebration at the New York Public Library of the discovery of the original manuscript. I saw it as a piece of music dedicated to a lyrical work of personal passion. Lorca had come from Spain to New York in 1929 just as the stock market crashed and even though he spoke very little English, he became very involved with the dark side of the city, both through the economic panic and the dangerous life of its homosexual community, or which he was a part. I wanted it to feel like Lorca's words felt to me, to try to capture the emotional universe he invoked, without having to be literal about. His poem was about modernism and what the modern world does to its inhabitants. You can start to see a theme here I guess; I'm very interested in how humanity can survive all its great technological success.
"Wake Me When It's Over" is an attempt to call political gridlock what it is. I wrote it when the Tea Party was holding the government hostage. "Too many people got nothing to say but they're saying it louder and louder every day."
MR: You were part of Steve Miller's band for many years. What do you feel you added to his projects best? Do you have any favorites from that catalog of work?
BS: Well, I'm best known for co-writing the song "Space Cowboy" and I guess my contributions to his lyrics were my initial contributions, that and editing things he had written early on. Over the years, I also hooked him up with songs and musicians. For example, back in 1973, I produced the blues musician Paul Pena who wrote a song called "Jet Airliner" and when Steve heard it, he went to Paul and bought the rights to it and turned it into a huge hit. And many of the musicians he worked with for years, like drummers Gary Mallaber and Gordy Knudtson, came to him through me.
MR: Since you've been in at least three worlds of music--rock, pop and jazz--what do you think about the states of those genres these days?
BS: I really don't think of music categorically. I know there are categories, particularly in record stores--if there are any such things anymore--and in Billboard charts, but I have never been able to figure them out or understand my place in them; perhaps if I could, I would be better known.
MR: What has the jazz format allowed you to express or accomplish that Steve Miller's band and other rock and pop acts you worked with didn't?
BS: In a pop band like Steve Miller's you attempt to give the kids what they want, which is exactly what they heard the first time they heard the hit song on the radio. You play the same arrangement, without any additional notes or too many changes in the arrangement. And you generally play in front of a large audience so you have to play very simply so the kids in the back can follow along. You don't want to loose them in any controversy. Steve always used to say, "That's the problem with jazz musicians; they always want to add notes that aren't there."
It's not the same as playing simply. Playing blues or R&B, you play simply but with authenticity and conviction. Pop music is basically an act, an evening of theater that the kids get to play along with. Blues, R&B and jazz are all authentic forms of Americana and leave room for personal expression, digression, recapitulation and are often better served in smaller venues and to a more intelligent or experienced group of people.
MR: What's the story behind your commitment to jazz?
BS: When I was a young kid, maybe seven years old, I heard "Pine Top's Boogie" by Pine Top Smith and it really spoke to me. I was taking piano lessons so I went to my teacher and she provided me with a boogie-woogie book. Then when I was thirteen, I heard the Horace Silver record Six Pieces of Silver, which just floored me. I must have listened to that record a hundred times, over and over again, like an Eskimo huddled around a fire, being warmed by the music and convinced that if I heard it just one more time, I would understand it, or be able to somehow translate what I was hearing into my own life. When I discovered that Horace and the others were black, I immediately understood that race is a chimera; there is only one race, the human race, and everything else is local color. The music spoke to me of deep humanity and a kind of profound, everyday spirituality that suggested we are all brothers, we are all related and that we can get better, feel better--even happy--if we live the right way.
BS: As a piano player, I would say Erroll Garner, Horace Silver, Dave Brubeck, Bud Powell, Sonny Clark, George Shearing, Freddy Redd, Wynton Kelly, Ray Charles, Thelonious Monk, Barry Harris, Tommy Flanagan, Red Garland, Count Basie, Fats Waller, Bill Evans, and, of course, Pine Top Smith.
MR: Beyond Blue Camus material, do you have any personal favorite songs that you recorded in the past that still affect you deeply to this day?
BS: The songs that I wrote that I like the most are "Life's a Lesson," "So Long," "Old Hoagy," "There They Go," "Don't Cry For No Hipster," and "In the Beginning".
MR: At this point in your career, what has your musical mission evolved into?
BS: Living the life I sing about in my songs. It's all well and good to have good ideas and gather up knowledge and technique but can you live the life you sing about in your songs. That's the question I first heard in an old gospel song of the same name, and it still is news.
MR: These days, are there any musicians you prefer to create or perform with?
BS: The most important musician in my life at this point is my son, Leo. He is now in his thirties and has a life and a career of his own, but we have developed a kind of musical radar from playing together for so long and he brings out the best in me. Also I love his sense of humor and I find my best work comes when I'm laughing.
MR: What advice do you have for new artists?
BS: If you try to be anybody but yourself, you are doomed to be second best. Having said that, we all start out by trying to copy our heroes. Naturally, we will fail. And it is in the recovery from that perceived failure that you will begin to develop your own voice. So make your own mistakes. Embrace failure.
MR: When you released Blue Camus, were you even aware you had released thirty albums previously?
BS: Not really. I could have counted them up but I certainly wasn't thinking about anything other than solving the musical problems in front of me.
******************************
IRONTOM'S "NOBODY'S CHILD" EXCLUSIVE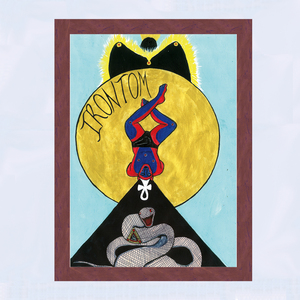 The new single "Nobody's Child" is taken from LA-based Irontom's forthcoming self-titled release compiling their previous singles. Says Irontom drummer, Dyl Williams...
"'Nobody's Child' was one of our first songs together, and it's always been very different from our other material. Whereas most of our songs can get loud and aggressive, this song is more relaxed and spacious - and it's taken us a little time to complete a recording that does it justice. It has followed us quietly for years, and we're excited to finally share it. The creative process is very kool."
******************************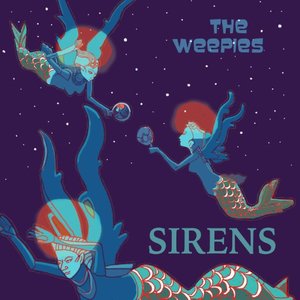 A Conversation with The Weepies' Deb Talan & Steve Tannen
Mike Ragogna: Deb, first of all, you've recently had stage three breast cancer and related treatments, so how are you?
Deb Talan: It's a cliché I know, but post cancer, I've never felt better in my life.
MR: What was life like during the treatments and what was the recovery like?
DT: I had a lot of support, from Steve and the kids and our extended family and friends of course, but also from so many people who simply reached out - people who had heard our music, supporters, everyone. Treatment was horrible of course, but it worked, and the lingering feeling I have from that time is one of support and love.
MR: Steve, I'm sure you supported Deb as best you could during that period. What was life like for you as well?
Steve Tannen: Well, I agree, it was first and foremost a nightmare, like a real nightmare where one bad thing leading to another and you feel that there's absolutely nothing you can do and you're watching it all go by like you're in a twisted play. But you just walk through it, one foot in front of the other, moment to moment, trying not to look too far ahead, you breathe and try to be as kind as possible, find resting moments. And there was a certain balance that happened, where we were still able to have our heads above water and breathe and live a life.
MR: How did your kids react to what was happening to their mom?
DT: They were the sweetest. We were very open and direct about what was happening, and they took it stride. They were each trying to help in their own way. I'd pass out from exhaustion and wake up and they'd be sleeping beside me.
ST: The kids built Deb a cardboard box MRI so she wouldn't be nervous when
she got MRIs. They helped shave her head, that sort of thing. I think in the end they have had to tap into compassion little earlier than usual, but kids are resilient and honest. We tried to be the same for them. They did better than I did.
MR: It seems a miracle that anyone can focus on their creativity during
such an ordeal. Did making the new album Sirens help with the healing process? How did the reality of what was going on affect Sirens?
DT: The whole vibe was intense. We didn't write toward talking about cancer, but I'm sure what was happening seeped in. I wanted to keep playing and writing, and I think that was a good decision - it wasn't healing exactly, but it felt important to do. There are lots of hours in treatment where you're just sitting, and I'd much rather do something than watch tv or think about awful cancer statistics.
ST: The record was a focus that wasn't cancer or small children - it helped enormously day to day to just be present doing some semblance of what we actually have been able to do. I agree there's a dark undertone even on the crazy upbeat numbers, and that undoubtedly happened because of where and when we were making the tracks.
MR: What songs on Sirens reveal the most about what was going on during the period?
DT: We put "River From the Sky" first because it's sense of impending storm or something dark was really close to how we felt a lot of that whole year.
ST: The take on the title track "Sirens" was also pretty telling - you can hear an exhaustion in Deb's voice that's real, and also I think that take got in touch with the weird beauty of the moment.
MR: Did creating Sirens under these circumstances reveal new approaches or
direction that can be taken into future projects?
DT: Yes, every time we've made a record I think we've learned something though. This time, I think it was about community.
ST: Absolutely - I think this time we lost our fear of asking people for help. Pete Thomas, drummer for Elvis Costello, is on our tour bus right now as a result of our being stuck in treatment and reaching out to him to help us. We wound up with a phenomenal band on this record because we had to ask for help or we wouldn't have gotten it done, and that's a big
lesson.
MR: You have released five albums, so in your opinion, what kind of growth occurred creatively over the course of your catalog?
DT: Hopefully we can recognize a good song better than we used to, so we maybe waste a little less time. I think we get at what we mean much more quickly these days.
ST: I feel like we're still just starting to figure this out - still trying to write "twinkle twinkle little star." Will we ever get there? Each record I think is a baby step forward in terms of craft, but the moments of inspiration that have happened, and even happened on this
album, we're grateful for and proud of.
MR: Since you're cancer scare, did you make any conscious lifestyle changes or come to any profound conclusions?
DT: We're more comfortable with asking for help, though I don't know how profound that is - it can feel profound when you haven't been doing it! I also eat really well, close to vegan, but I always did pretty well in that department anyway, and I'm not a zealot about it. It works for me.
ST: My profound conclusion: don't get cancer! I followed Deb's diet to keep her company, but I sort of hate it and I really miss chocolate. I live on sushi and fruit. Also, I do yoga now, and yes I'm a zealot about it, it's a life changer.
MR: And of course, the usual question. What advice do you have for new
artists?
ST: Protect empty time. That means make an iron clad block of time every day, specifically to work. Can be 5 AM to 6, can be 3 PM - 5 PM It should be as non-moveable as a job or a school class. And if you get pressure to do other stuff, explain openly to your friends and family - get their support in protecting that time, you'll be surprised at the help that comes your way.
Calling all HuffPost superfans!
Sign up for membership to become a founding member and help shape HuffPost's next chapter