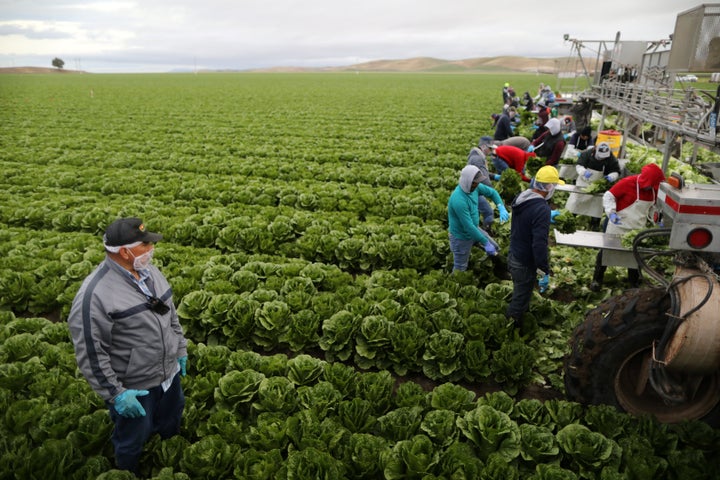 For many months now, farmworkers' anxieties have been growing.
Following President Donald Trump's promise last fall to imprison or deport or some 3 million undocumented immigrants from this country, many of the nation's farmworkers — an estimated half of whom are undocumented — fear that this enforcement push will target them and their families.
Some of those farmworkers may have left, while others have inched further into the shadows. Arturo Rodriguez, president of United Farm Workers, a labor union that represents farmworkers, says he's hearing a lot of reports of the latter. And he believes it is even putting farmworkers' health at risk.
Last month, almost 50 farmworkers were exposed to a controversial pesticide that made them ill — reportedly vomiting and experiencing nausea — at an orchard in Kern County, California. Before anyone arrived to check on the workers, Rodriguez says, about half of the workers had left the worksite. He believes they did so because they were afraid they might encounter immigration officials while reporting their illnesses.
"I suspect they left because of the fact that they were fearful someone might find out that they may not have documents. They didn't want to take that risk," Rodriguez told HuffPost. "This creates more than fear. People don't want to report anything to authorities."
The political climate, he believes, is making an already vulnerable population that is integral to the American food system even more vulnerable.
But Rodriguez sees hope in new legislation, introduced last month, that would offer a temporary legal status — and a path to a green card — to undocumented farmworkers.
The bill, sponsored in the Senate by Sen. Dianne Feinstein (D-Calif.) and in the House by U.S. Rep. Luis Gutierrez (D-Ill.), would offer a so-called "blue card" to farmworkers who have been working in the nation's fields for at least two years and can pass a "thorough" background check.
The legislation isn't exactly new. A similar proposal was sponsored by Feinstein and Rep. Marco Rubio (R-Fla.) as part of the broader "Gang of Eight" immigration reform bill advanced in the Senate in 2013, though the bill was blocked by then-Speaker John Boehner (R-Ohio) in the House.
Four years ago, the "blue card" plan had bipartisan support. To date, only other Democrats have signed on as co-sponsors to the new bill, and reports suggest the bill has little hope of Republican support — or the president's signature — without significant changes.
Tom Nassif, president and CEO of Western Growers, which represents farmers in Arizona, California and Colorado, is an influential industry leader and also served on the president's agriculture advisory committee. He said he welcomed the bill's introduction but stopped short of endorsing it because it doesn't address the full issue.
"To have a bill come out of the Senate co-sponsored by only Democrats is not meant to be a bill that's passed, but to be a bill that starts the conversation about the need we have to do something about our existing [agricultural] workforce," Nassif told HuffPost. "That's a positive."
He said the legislation was incomplete when compared to the broader "Gang of Eight" bill, which also included a proposal for an agricultural guestworker visa program.
"We've got to complete an agreement that covers a lot of the things that are important to agriculture," Nassif added. "I don't think anything that is less than a complete agricultural [immigration reform] bill has any chance of surviving."
Paul Schlegel, director of the energy and environment team at the American Farm Bureau Federation, the nation's largest ag industry group, offered a similar take on the bill. Schlegel emphasized the need to address not only the industry's current workforce, but also its future one.
"I don't think the politics will allow that to move in the absence of broader legislation," Schlegel added.
Neither Feinstein's nor Gutierrez's offices responded to requests for comment on the bill by publication time.
Meanwhile, both farmworker advocates and ag industry groups emphasize that the issue is pressing. Perhaps as a reflection of that, applications for H-2A "guest worker" visas from the Department of Labor surged 36 percent in the first three months of this year compared to the same time last year.
But industry leaders say the H-2A program is flawed — too expensive and paperwork-intensive — and cannot alone solve a serious labor shortage in the industry. Nassif called it "the worst labor shortage" he's seen over the course of his long career.
"Why the legislature has so little regard for what's happening in production agriculture, especially those of us who use a lot of manual laborers, I just don't understand it," Nassif said. "We're sending jobs abroad and importing more foreign food. There's absolutely no upside to this."
Labor shortages can mean a big financial hit for farmers — farmers in Georgia last year reported six-digit losses they blamed on delayed processing of their H-2A visa requests. Crops rotted in the field while some farmers waited for their workers to arrive.
For his part, Bruce Goldstein, president of the Farmworker Justice advocacy group, is more concerned with the reports of immigration raids that are already affecting farmworkers and their communities, families and supporters. In March, reports emerged of the ICE arrest of apple pickers in western New York and a separate arrest of farmworker advocates in Vermont.
Goldstein emphasized his support for the blue card legislation, which he believes will not only put many farmworkers' anxieties to ease, but also would help provide a stable workforce for their employers.
"There's a serious threat of enforcement and that instills fear in the farmworkers and their employers," Goldstein said. "It's not just a number of arrests or deportations. It's the presence of ICE agents in so many rural communities throughout the country. That presence is being noticed."
Though he recognizes that chances for a more comprehensive immigration reform package seem dim in Washington, he is hopeful that Republicans in Congress will come around on addressing this one aspect of the bigger problem.
"This is an urgently needed, reasonable response to the reality that the majority of farmworkers in this country are undocumented and that agriculture would be tremendously harmed if any significant number of them were deported."
Before You Go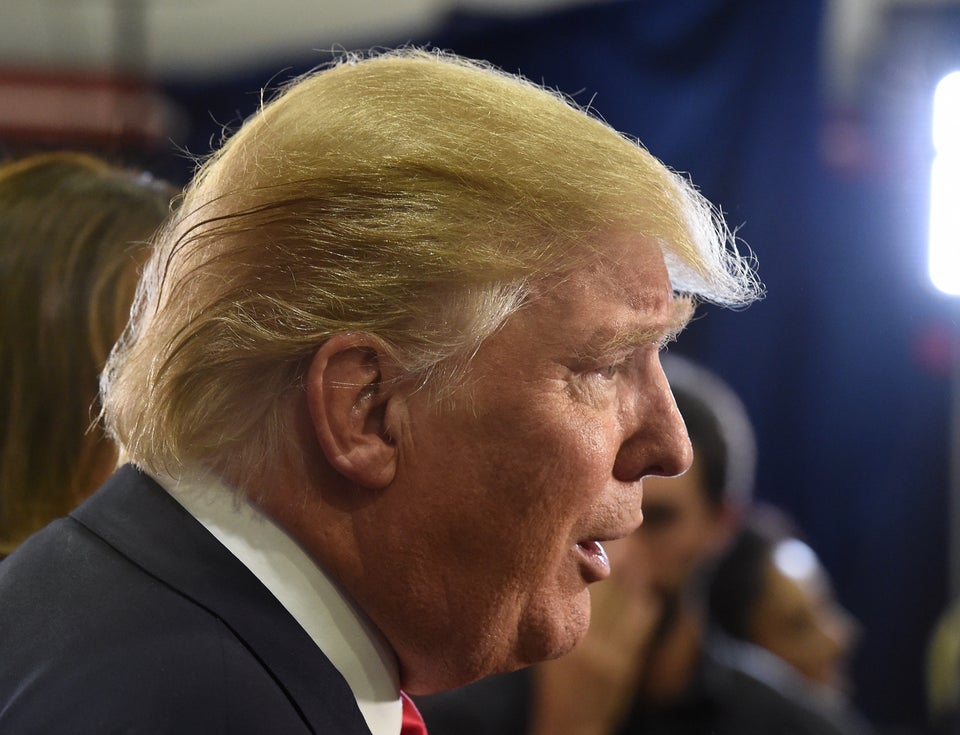 How Donald Trump Talks About Undocumented Immigrants
Popular in the Community