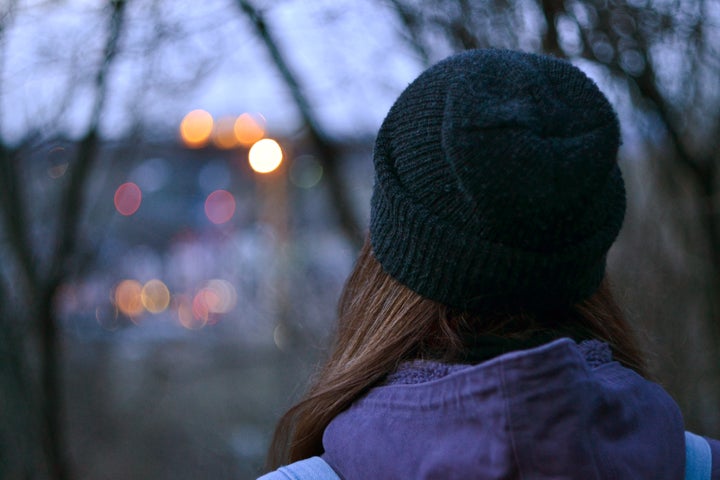 Secret Santas and ugly sweater parties might seem like the highlight of the year, but when you're suffering from depression, the holiday season can be anything but merry and bright – particularly if you're a teen. For adolescents, depression is on the rise. In fact, according to a 2016 study from the Journal of Pediatrics, the prevalence of teens reporting a major depressive episode during the prior year rose from 8.7 percent in 2005 to 11.5 percent in 2014. That's more than one in 10 teens who have felt sad, lonely, isolated and hopeless – just in the last 12 months.
So while festive carols and family gatherings might sound like the perfect cure for depression, the opposite can be the case. Teens dealing with family dysfunction or those without supportive social circle can feel even more isolated this time of year – particularly as the rest of the world appears to be sharing the delights of the season. If you're a teen battling depression, remember that this is an important time of year to take extra care of yourself – here's how.
Confront the feelings
Denial is a common – and natural – way to deal with depression. Rather than listening to negative or scary thoughts, you distract yourself and tune them out entirely. This might work in the short-term, but running from these feelings can prolong and exacerbate your depression. It's important to talk about your feelings – either with a good friend or (preferably) a trusted professional. If you're not ready to talk, take this time to make a habit of writing your feelings in a journal each night. Usually, once you confront these feelings, they lose a bit of their power over you.
Find connections
Singing carols by the fire might not be your cup of cocoa, but spending time with others your age – and finding real connections and commonalities with them, can help you eradicate those feelings of loneliness and isolation. While the holidays can make you feel extra lonely, it's actually the perfect time of year to find connections with others, as there are always opportunities to socialize and celebrate.
Shun the goodies
Sugarplums and candy canes might be some of the perks of the season, but be careful about the junk you're consuming. Believe it or not, what you eat not only affects how you feel physically on a daily basis, but also how you feel mentally and emotionally. Have a slice of pumpkin pie at Thanksgiving dinner and indulge in cocoa and sugar cookies at your family Christmas party, but stick to healthy, whole foods – including lots of lean meats and vegetables – on a daily basis.
Get outside
The weather this time of year tends to be frightful, but don't let it keep you from some heart-pumping outdoor activities, which have been scientifically proven to elevate your mood. Take a brisk walk outside, head to the ski hill with friends or find a good, old-fashioned ice skating rink. Aim to be active – preferably outdoors – at least once a day.
Related