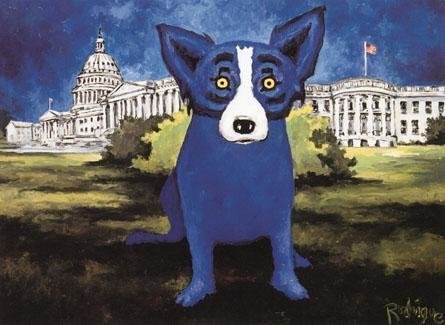 Members of the House of Representatives once again canceled a health care markup session on Thursday after negotiations with Blue Dog Democrats stalled.
The cancellation makes it unlikely that members of the House Energy and Commerce Committee will be able to complete a bill before the House is scheduled to adjourn on July 31.
The Blue Dogs are a fiscally conservative Democratic coalition who have become considerably more powerful as of late. Their votes are key to advancing the Democratic agenda.
A report by the Center For Public Integrity recently found that the coalition raised a record-breaking amount in the first six months of 2009.
So far this year, the Blue Dog Political Action Committee is on track to shatter all its fundraising records; in fact, the total for the first six months of 2009 -- more than $1.1 million -- is greater than what was raised in the entire 2003-04 fundraising cycle. Furthermore, according to analysis by the Center for Public Integrity of CQ MoneyLine data, the energy, financial services, and health care industries have accounted for nearly 54 percent of the Blue Dog PAC's 2009 receipts (up from 45 percent in 2004). These contributions poured in as President Obama and the Democratic Congress have been making a major push to reform health care, develop a new energy policy, and restructure oversight of the banking sector. Clearly, these Dogs are having their day.
Popular in the Community