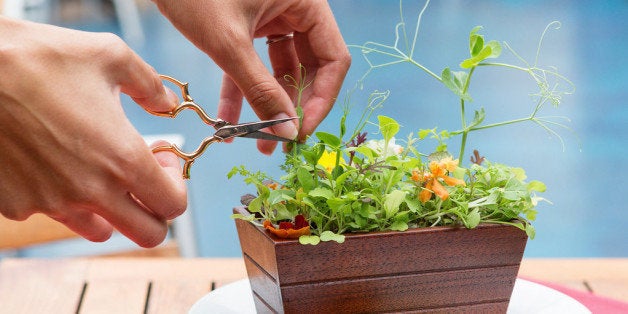 It's common to see restaurants offer farm-to-table menus, but one Hawaii restaurant is taking that concept to a whole new level.
When you order The Blue Dragon's "The Living Salad," you're getting your very own farm-at-table experience.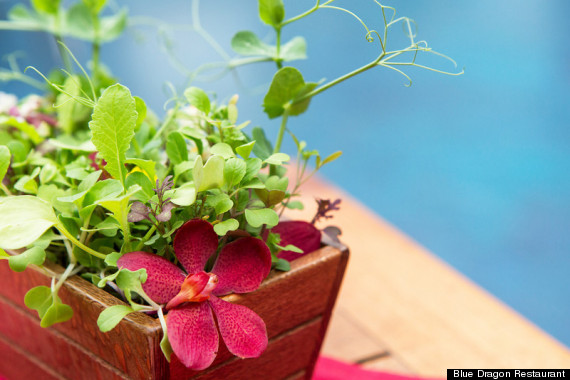 The name might sound a little creepy, but the beautifully vibrant dish is actually quite tasty. Chef Noah Hester, the man behind the concept, said the "living" dish is a way for people to connect to the food they eat.
"I thought it would be fun. I want people to pay attention and think about what they're eating," Hester told The Huffington Post. "I like the idea of people having a hands-on experience. This way people can see it in its original form."
The salad, dubbed "the freshest salad in the world," gives you the biggest nutritional bang for your buck by letting you harvest your own greens and eat them while they have the highest nutrient value. The "constantly evolving" dish comes to the table packaged in a 3-by-6-inch sustainable wooden box where the greens -- a mix of micro and baby greens -- were grown from seed, along with a pair of small scissors, a mini spray bottle of seasonal vinaigrette and an array of baby organic heirloom vegetables.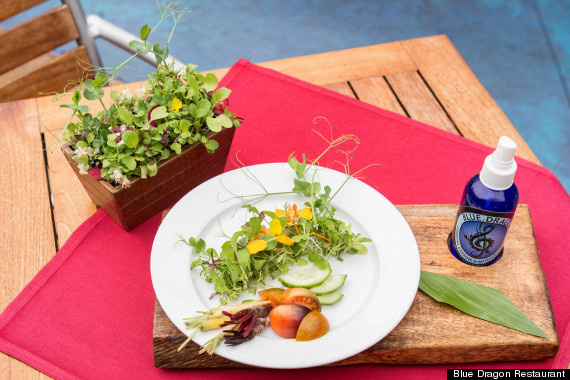 The veggies can vary depending on what comes in from the restaurant's own farm and other local farms. Last week, Hester paired the box of greens with mountain apple, avocado and a mango vinaigrette.
Growing each salad can be a little bit tricky, said Hester, who brought the idea to farmer Gary Cass of Turnip Wagon Farms almost two years ago. In order to get each salad box ready, Cass calculates when each of the different seeds must be planted in order for the plants to reach maturity at the same time. Once the boxes are delivered from the farm to the restaurant, Hester tends to them until they're served.
"They can grow one to two more inches in a week," said Hester, who moves the boxes outside to the restaurant's open-roof dining room to get some daily sunshine.
Hester, who eventually hopes to make "The Living Salad" Blue Dragon's main house salad, has served larger ones at catered events where a seemingly innocuous centerpiece on the table suddenly becomes the salad course.
A nutrient-rich salad that doubles as pretty dining décor? That's a well-rounded meal.
Related
Before You Go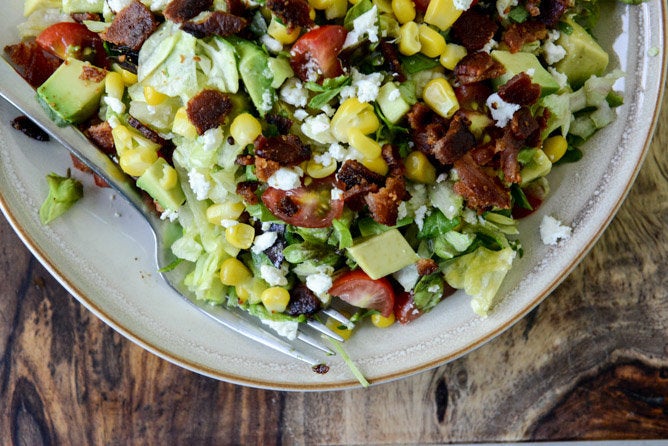 Salad Recipes