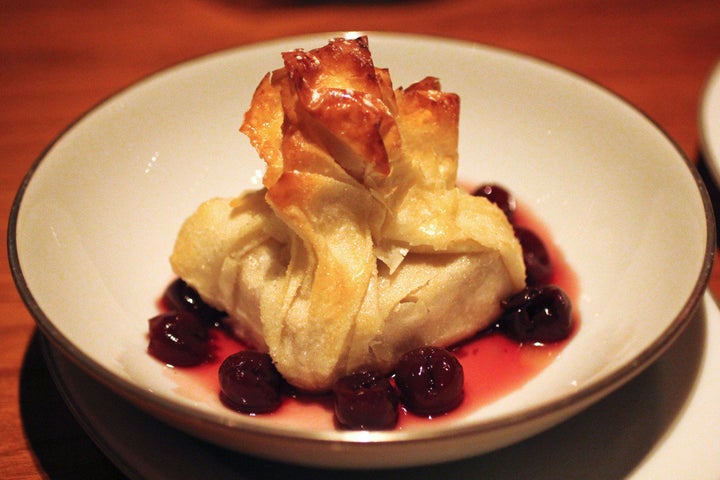 WASHINGTON -- Blue Duck Tavern's new chef, Sebastien Archambault, has been on the job for only about seven weeks following the departure of the restaurant's longtime toque, Brian McBride. But he isn't wasting any time re-imagining the menu at the Park Hyatt's signature restaurant.
Despite his French accent, Archambault is a native-born Texan from Lubbock, where his parents operated a small restaurant called Crepe Suzette. He later returned to France with his family, cooking in places like Restaurant Les Bouquinistes under the direction of Guy Savoy, and at Restaurant Alain Ducasse.
Although last month the new head chef told The Washington Post's Tom Sietsema that he'd be taking his time when it came to menu changes, Archambault doesn't seem to be dragging his feet.
Here's a sampling of some of the new dishes already on the menu along with some others still in development. Click through slideshow below for a taste of what Archambault is cooking up.